| | 1 | 2 | 3 | 4 | T |
| --- | --- | --- | --- | --- | --- |
| NO | 20 | 22 | 29 | 6 | 77 |
| HOU | 12 | 21 | 30 | 21 | 84 |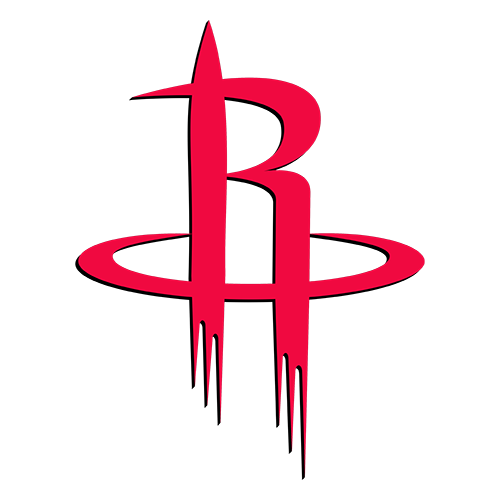 Marcus Morris hits go-ahead 3-pointer to lift Rockets over Hornets
HOUSTON -- Houston Rockets lottery pick Marcus Morris didn't have the type of rookie season he had hoped for.
The former Kansas star was able to end his disappointing year on a high note after hitting the go-ahead 3-pointer in Houston's 84-77 victory over the New Orleans Hornets on Thursday night in the season finale for both teams.
Chase Budinger scored a season-high 27 points for the Rockets.
"I thought Marcus played better," Houston coach Kevin McHale said. "I just think he's going to get better. It was just a rough situation with him not getting to play much. I like him and I think he's got a chance to help us."
Morris, who spent time in the NBA's D-League, appeared in just 16 games and averaged 2.1 points for the Rockets this season.
"It was fun to go out there and play a little bit," said Morris, who finished with seven points, five rebounds, a block and a steal in about 21 minutes. "This was a big learning experience. I didn't get to play much this year. I've got to work hard in the offseason and make sure this doesn't happen again."
The Hornets closed the season in last place in the Southwest Division but finished strong, winning eight of their last 13 games. That was little consolation to New Orleans, which was in the playoffs last season.
"I told our guys: `If you feel relieved right now, then you're not the kind of guys that I want to be around," coach Monty Williams said. "I really enjoyed being in the playoffs last year. It's a little tough right now."
Houston finished one spot above New Orleans in the standings with a 34-32 record after a late-season collapse that cost the team a playoff spot.
"There's no way we shouldn't be in the playoffs this weekend, but we're not," McHale said. "That's the bottom line."
The Hornets were led by Jerome Dyson, who had 15 points, and Darryl Watkins, who added 13. Watkins also had three steals to set career highs in both points and steals.
Samuel Dalembert had 11 points and 11 rebounds for Houston, and Courtney Lee had 10 points.
Houston took an 80-77 lead -- its first of the game -- on the 3-pointer by Morris with 1:18 remaining. A dunk by Budinger had tied it about a minute earlier.
Greg Smith had a follow dunk after the 3-pointer by Morris to push the lead to 82-77 and Goran Dragic added a pair of free throws after a missed 3 by Greivis Vasquez.
The Rockets started the fourth quarter strong, scoring the first eight points to tie the game at 71 with about seven minutes left. The Hornets missed six shots and had three turnovers in that stretch.
Houston opened the second half with a 14-5 run, which included seven straight points from Lee, to tie it at 47-all with 8 1/2 minutes left in the third quarter. Lee and Budinger both hit 3s in that span to help the Rockets.
The Hornets answered with an 11-3 spurt to get back on top 58-50 about three minutes later. Budinger scored Houston's next six points, while New Orleans managed only a basket, to close the gap to four points. But Thomas got hot for the Hornets soon after that, scoring six straight points to make it 68-59 with about two minutes left in the quarter.
A 3-pointer by Vasquez as time expired in the third quarter left New Orleans ahead 71-63 entering the fourth quarter.
New Orleans scored the first nine points of the second quarter to extend its lead to 29-12. The Rockets finally got their offense going after that and had cut the lead to 42-33 at halftime.
The Hornets led 20-12 after the first quarter behind 11 points from Dyson. Houston's 12 first-quarter points and the 33 the team had at the half were both season lows.
Their 26.7 percent first-half field goal percentage was also a season worst.
Game notes
The Rockets honored their all-decade team for the 2000s at halftime. The team included Luis Scola, Steve Francis, Tracy McGrady, Shane Battier and Yao Ming. Aside from Scola, Francis was the only player able to attend the game. McGrady's wife CleRenda and Yao's parents Yao Zhi Yuan and Fang Feng Di came to accept the honor on McGrady and Yao's behalf. ... Houston scored a season-high 32 points in the first quarter of its last home game against New Orleans in January. ... The Rockets were 19-0 this season when holding an opponent to below 90 points.