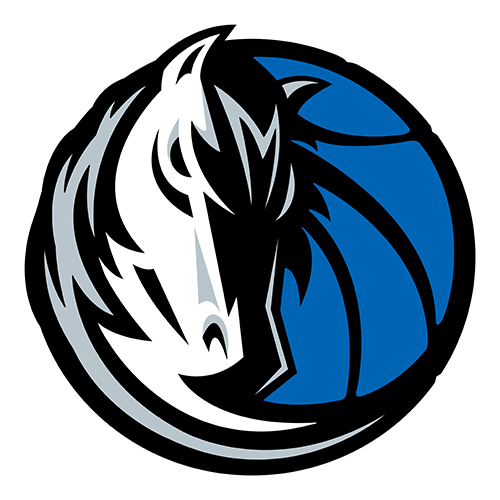 | | 1 | 2 | 3 | 4 | T |
| --- | --- | --- | --- | --- | --- |
| DAL | 23 | 24 | 27 | 29 | 103 |
| SA | 30 | 28 | 23 | 10 | 91 |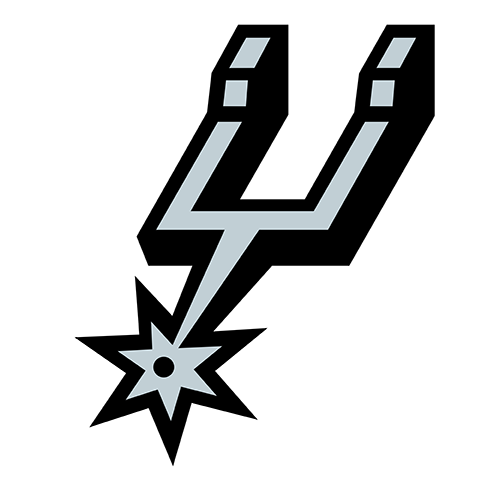 Finley's 31 points help Mavs force Game 6
SAN ANTONIO (AP) -- Anyone who turned Game 5 of the Western Conference finals off midway through the second quarter needs to learn a couple of lessons: Never count out the Dallas Mavericks, and don't consider the San Antonio Spurs championship material just yet.
width=65>

height=90 align=right alt="Michael Finley">

color="#666666">Finley
Michael Finley, Nick Van Exel and Steve Nash wouldn't let San Antonio clinch a spot in the NBA Finals. And given the way the Spurs played in the fourth quarter, they didn't deserve one.
On a night that shaped up as the final night of basketball until
the championship round begins June 4, things didn't work out that
way at all.
The Mavericks fell behind by 19 points but never quit, staging a
comeback throughout the second half that culminated in a stunning
turn of events in the fourth quarter as Dallas defeated San Antonio
103-91 Tuesday night.
| | | |
| --- | --- | --- |
| | " | We played like someone was going to give us something. That lack of maturity really hurt us. " |
| | | — Spurs coach Gregg Popovich |
"I saw blue shirts on the floor, I saw blue shirts ripping
rebounds from guys in white shirts. They wanted it more and they
deserved it,'' Spurs coach Gregg Popovich said.
The Mavericks cut San Antonio's lead to 3-2 in the best-of-seven
series, with Game 6 Thursday night in Dallas.
Finley scored 31 points and got huge help in the fourth quarter
from Van Exel and Nash -- the two starting point guards in the
small-ball lineup coach Don Nelson was forced to use as Dirk
Nowitzki (knee injury) sat out his second straight game.
"We were creeping, and you could feel the energy in the
building was 'Uh-oh.' Once we tied it, that was it. The momentum
was all ours,'' Dallas guard Raja Bell said.
The Mavericks used a 14-2 run to take a 101-88 lead with 1:42
left, prompting San Antonio to call a timeout and Bruce Bowen to yell "Shut up!'' three times at a heckler sitting behind the bench
who was telling the Spurs how terrible they were.
The heckler was right.
Dallas outscored San Antonio 29-10 in the fourth quarter as the
Spurs missed their first eight shots, 11 of 12 and 14 of 17
overall.
Dallas, which went 49-for-50 from the line in its Game 1 victory, went 23-for-23 at the foul line in Game 5 and shot 56 percent from the field in the second half.
San Antonio missed 14 of 38 foul shots, with Tim Duncan missing seven all by himself.
"The goal is still to get to four, and we're up 3-2. The goal
is still to get to four before them,'' Duncan said.
Blown fourth-quarter leads are nothing new to the Spurs this
postseason, but this one was especially galling because the team
that seemed to want it more was not the team that was one victory
away from the finals.
"People were asking the same thing a couple of weeks ago with
Phoenix and Los Angeles. Same thing -- we take a fast lead and we're
playing great and we forget about the way we took that lead,''
Spurs guard Tony Parker said.
A steal by Finley and a fadeaway 12-footer by Nash made it
92-86, and Van Exel hit two from the line and then stole Malik
Rose's ensuing inbounds pass. He was fouled on a 3-point shot and
made all three, giving the Mavs a 97-86 lead with 2:32 remaining.
It was no contest the rest of the way as Dallas avoided its
first four-game losing streak in more than three years.
Van Exel finished with 21 points, Nash had 14 and Walt Williams
12.
"It was quick. To go from here to here in a couple minutes,''
Dallas' Raef LaFrentz said, holding his hand low and then raising
it high. "But I don't think anybody in this room is surprised we
came back.''
Duncan had 23 points and 15 rebounds for the Spurs, shooting
just 1-for-2 from the field in the fourth.
Van Exel scored 12 points in the fourth and Nash had seven, with
Finley adding four points and two of his five steals.
Both Bowen and Rose finished the first quarter 3-for-3 as the
Spurs shot 65 percent, didn't commit a turnover and led 30-23. A
16-3 run ending with a 3-pointer by Stephen Jackson gave the Spurs
their largest lead, 48-29.
Nelson slowed the game down the same way he did in Game 1 by
intentionally fouling Bowen three times, but Bowen made four of his
six free throws. If the strategy was intended solely to take the
Spurs out of their flow, it worked. Dallas was able to climb back
within 11 by halftime as the Spurs were still shooting 61 percent from the field.
"We played like someone was going to give us something. That
lack of maturity really hurt us,'' Popovich said.
San Antonio rebuilt its lead back to 17 with 7:47 left in the
third, but the Mavs wouldn't quit. Finley came out of a timeout and
stole a sideline inbounds pass by David Robinson, turning it into
two free throws to make it 70-59 with 5:48 left, and a drive by Van
Exel made it a 10-point game.
LaFrentz picked up his fifth foul defending Duncan with 5:01
left in the third, yet Nelson left him in a while longer and he never fouled out.
Finley continued to hit tough shots and create opportunities for
his teammates, and the Mavs pulled within six late in the third.
Williams, Nash and Van Exel made the first three shots of the
fourth quarter to pull the Mavs to 81-80, and a 3-pointer by Nash
completed the comeback and tied it at 83 with 8:35 left.
A dunk by LaFrentz off a pass from Nash gave Dallas its first
lead, 85-84 with 7:30 left, and Van Exel's driving layup upped the
lead to three as the Mavs were on their way.
"We played bad second, third and fourth quarters. You just
don't win that way,'' Robinson said. "They're a very talented team
even with Dirk gone.''
Game notes

Nelson said Nowitzki was doubtful for Game 6. ... Dallas
improved to 7-2 in the past three years when facing elimination.
... Popovich spoke on the phone with departed Philadelphia coach
Larry Brown. "I'm thrilled for him. I think he's been in agony
professionally and personally, and he's back in control of his own
life. I think he has a clear head.'' Popovich refused to elaborate
on his use of the word "agony.''