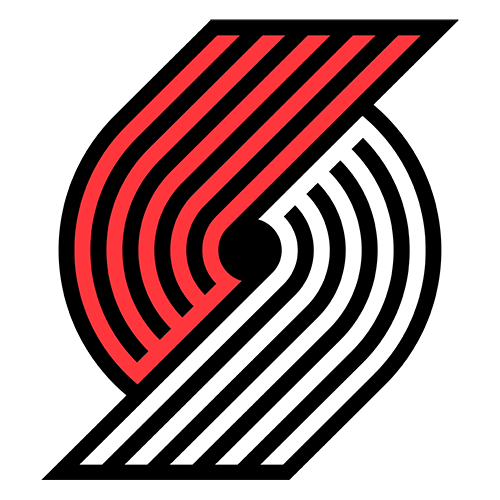 | | 1 | 2 | 3 | 4 | OT | T |
| --- | --- | --- | --- | --- | --- | --- |
| POR | 25 | 27 | 23 | 22 | 12 | 109 |
| SAC | 24 | 19 | 25 | 29 | 7 | 104 |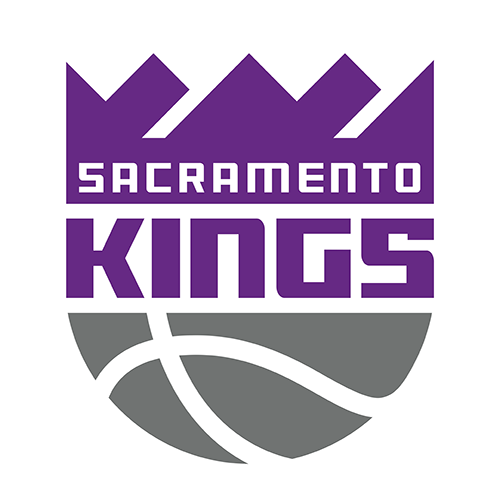 Portland wins third road game
SACRAMENTO, Calif. (AP) -- When Brad Miller stepped behind the
3-point line and hit a wide-open shot to force overtime, the
Portland Trail Blazers had every excuse to give up on another road
game.
"I thought we were cursed," guard Jeff McInnis said.
Perhaps that curse finally was broke in a 109-104 victory over
the Sacramento Kings on Tuesday night.
Derek Anderson scored all 12 of the Blazers' points in overtime,
finishing with a season-high 29 as Portland somehow bounced back
from the Kings' 13-4 rally in the final 46.9 seconds of regulation.
After Miller tied it with 2.7 seconds left, Anderson held the
Blazers together in overtime for their third road win in 19 games.
"I've been in close games, but I've never been through that,"
Anderson said. "I turned it over, we missed free throws, they get
three-point foul shots. ... But the guys just stayed the course. We
kept fighting and kept fighting. It just goes to show you what you
can do when you just stay together mentally at the end of a game."
This game will go down as one of the most surprising results of
the NBA season, the team with the league's worst road record
beating the team with the best home record.
Rasheed Wallace had 26 points and a season-high 15 rebounds for
Portland, which took the lead for good in OT on Anderson's early
3-pointer and hung on with his free throws and jumpers.
Two days after a loss at Phoenix that made coach Maurice Cheeks
cry, the Blazers shook off trade rumors, road woes and team
discontent.
"I don't know how to explain that one," Cheeks said. "It was
a heck of a game for us for the first 47 minutes, and then they
made a miraculous comeback. ... But I give our guys a lot of
credit. We've been in that situation before.
"We had a couple of games won, and we kind of dropped our
heads. This particular game, we did not. I would not let them drop
their heads this time. We came out and made the plays."
Portland held Sacramento to its worst shooting game of the
season -- 32.9 percent -- while beating the Kings in overtime for the
second time this season. The Blazers also snapped a five-game
losing streak and ended the Kings' five-game winning streak.
Peja Stojakovic scored 34 points despite missing eight straight
shots at one point for the Kings, who fell to 21-3 at Arco Arena.
Mike Bibby scored just 10 points, missing his final seven shots in
the Kings' final home game before a six-game road trip.
"Our energy wasn't there tonight," Stojakovic said. "Most of
the problems were on the defensive end, but we were still in a spot
where we could have won the game. I had a lot of good looks and
open 3s, but they just weren't going down."
Wallace fouled out early in overtime -- as did Miller, who had 14
points and eight rebounds, and Bobby Jackson, who had season-highs
of 29 points and 10 rebounds.
"We didn't do anything the way we were supposed to," Jackson
said. "We were lucky to have a chance to win after the way we
played for the first three quarters or so, and then we couldn't get
it done. Hopefully we'll remember how this one feels."
Well before the exciting finish, Portland repeatedly exposed the
defensive weaknesses that could be the Kings' biggest obstacle to a
title run. Sacramento couldn't keep up with the Blazers' fast
break, while Wallace and Zach Randolph outrebounded and overpowered
the Kings' big-man tandem of Vlade Divac and Miller.
Randolph had 16 points and 11 rebounds for the Blazers, who
joined Minnesota and Dallas as the only opponents to win in
Sacramento this season. The Timberwolves also went to overtime for
their victory.
The Kings trailed 93-84 with 50 seconds left in regulation, but
Stojakovic scored six quick points. After a lengthy exchange of
free throws, the Blazers inexplicably left Miller unguarded at the
top of the arc.
Sacramento had all the momentum, particularly after Wallace
fouled out -- but Anderson went 4-for-5 and made three free throws
in overtime while the Kings missed the few open shots they got.
Game notes
Anderson missed 29 of the Blazers' first 37 games with a
bulging disc in his back, and he has participated in just one
practice since returning. ... The Kings had just 19 assists -- one
better than their season-low in their home loss to Minnesota in
December. ... Wallace got a technical foul after his
disqualification. ... McInnis was out of the starting lineup again,
but he played 26 minutes and scored nine points after being benched
last Sunday. McInnis reportedly was unhappy with his playing time,
and Cheeks didn't like his body language.