| | 1 | 2 | 3 | 4 | OT | T |
| --- | --- | --- | --- | --- | --- | --- |
| TOR | 23 | 16 | 18 | 18 | 9 | 84 |
| GS | 17 | 29 | 27 | 2 | 6 | 81 |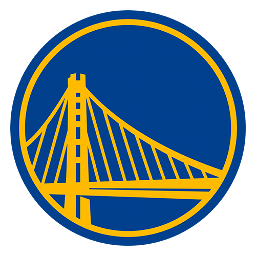 Warriors went 1-for-13 in fourth quarter
OAKLAND, Calif. (AP) -- The Toronto Raptors took full advantage
of Golden State's stunning two-point fourth quarter.
After Toronto outscored the Warriors 18-2 in the fourth quarter
to force overtime, Morris Peterson hit a 3-pointer from the corner
with 3 seconds left in the extra period to give the Raptors an
84-81 victory Sunday night.
Golden State tied the NBA futility record for a period set by
Dallas in the third quarter of a 1997 loss to the Los Angeles
Lakers. The combined 20 points in the quarter also set an NBA
record for the fewest in a final period.
"We picked up the intensity, played harder and played
smarter," said Donyell Marshall, who had 12 points and 13 rebounds
against his former team.
"We kept saying to ourselves, 'Let's keep playing.' If we could
cut it to 10, with 10 to go, and then four, with four to go we
would be fine. Slowly, but surely, we kept cutting at that lead."
Golden State was 1-of-13 from the field -- missing five shots
within 5 feet of the basket -- in the quarter, with Erick Dampier
making the only basket.
"We just got relaxed and weren't moving the ball like we should
have in the fourth quarter," Golden State's Calbert Cheaney said.
"Our defense wasn't all that bad, but we only scored two points.
That's almost unheard of. When that happens it's just too tough for
you to win games. That fourth quarter hurt us real bad."
The Raptors, trailing by 16 entering the final period, have won
an NBA-best five times in seven overtimes this season, and coach
Kevin O'Neill said he doesn't care how it looks.
"I'd crawl across burning sand for any one of them," he said.
"People don't realize how hard it is to win one game in this
league. I'll take any win, any time. It's a great win no matter how
you look at it."
Vince Carter led the Raptors with 22 points, and Jalen Rose had
19 points. Rose broke a bone in the fourth finger of his left hand
during a play late in the fourth quarter. He remained in the game
and scored four points in the overtime.
"Two points? That's crazy," said Golden State's Jason
Richardson, who scored 22 points and had 13 rebounds for his eight
double-double of the season. "I've never played in a game like
that before. It's uncalled for in 12 minutes of an NBA game to
score only two points. That's not good."
Golden State's Cliff Robinson and Cheaney opened the scoring in
overtime, but Marshall hit a jumper to put Toronto up 81-80 with
1:21 left. Richardson made one of two free throws to tie the game,
and Peterson won it with his 3-pointer from the corner.
"I had missed the same shot from the other corner and I didn't
have my feet set," Peterson said. "Vince told me he would come
right back to me. I saw the ball coming to me and made sure I was
set. The shot felt good. I didn't want to go into double
overtime."
Brian Cardinal, making his second career start, scored 14 points
for the Warriors, who had a five-game home winning streak snapped.Game notes
Toronto C Chris Bosh missed his third game because of a
sprained left ankle. ... Warriors G Nick Van Exel sat out a second
straight game because of a left hip pointer. He has missed 10 of
the last 12 games. ... Comedian Dana Carvey, who grew up in the
area, attended the game. ... Warriors G Mike Dunleavy missed his
fourth straight game because of a sprained left ankle. ... The
Raptors had a season-low 10 assists. ... Cleveland and San Antonio
combined for 21 points in the fourth quarter of a game in 1997.