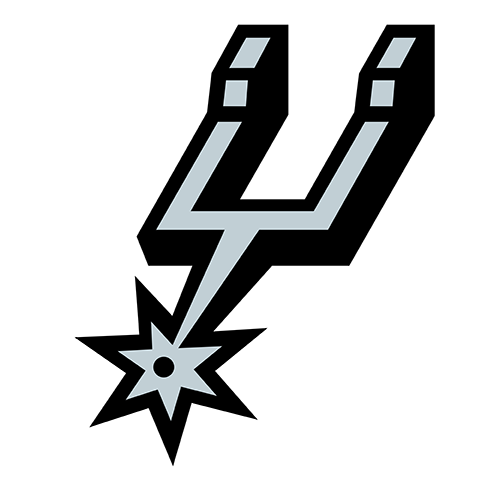 | | 1 | 2 | 3 | 4 | T |
| --- | --- | --- | --- | --- | --- |
| SA | 30 | 20 | 20 | 24 | 94 |
| MIN | 23 | 18 | 23 | 28 | 92 |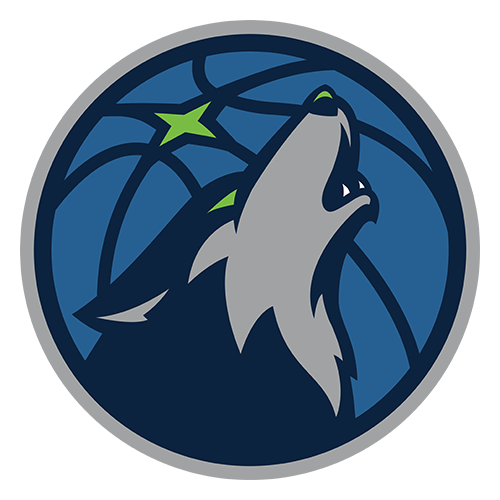 Spurs pull to within three games in Midwest
MINNEAPOLIS (AP) -- In front of a hostile, sellout crowd, San
Antonio's quiet man helped lead his team to victory at the foul
line.
Tim Duncan, a notoriously bad free-throw shooter, made 7 of 8
foul shots in the fourth quarter to finish with 25 points, and Tony
Parker had 26 as the San Antonio Spurs beat the first-place
Minnesota Timberwolves 94-92 on Sunday.
Hedo Turkoglu had 13 points -- all in the second half -- and a
career-high 14 rebounds, and Manu Ginobili added 11 points as the
Spurs snapped Minnesota's five-game winning streak and pulled to
within three games of the Wolves in the Midwest Division.
The Spurs also wrapped up a season-high seven-game road trip at
6-1. Their one loss was 89-87 at Cleveland on Friday night.
"It's huge to end the trip this way," Duncan said. "We knew
it was important because they had four games on us, and we might
see them again in the playoffs."
San Antonio's win gives each team one victory in the season
series. The division rivals play two more games next month.
In a game featuring two of the NBA's premiere post players and
leading MVP candidates -- Duncan and Kevin Garnett -- Duncan, who
entered the game shooting 58 percent from the free-throw line,
helped win the game at the line in the final seconds.
Duncan was 2-for-6 from the line before the fourth, but he
calmly sank two crucial foul shots with 18.1 seconds left to give
San Antonio a 92-88 lead in front of a record Target Center crowd
of 20,347.
It was a good reminder of why Duncan is the reigning MVP.
"He's our heart and soul just like Kevin is Minnesota's heart
and soul," Spurs coach Greg Popovich said.
Garnett, who led Minnesota with 28 points and 10 rebounds,
answered the free throws with a quick layup and Duncan was fouled
on the ensuing inbound.
This time, Duncan made only one of the free throws. The Wolves
then opted for Sam Cassell's mid-range jumper with 8.8 seconds left
instead of trying a 3-pointer for a tie. Cassell hit the shot, and
the Spurs got the inbound to Ginobili, who was fouled with 8
seconds to go.
Minnesota had one more chance when Ginobili missed the second
foul shot. Cassell found Latrell Sprewell on the wing, but Ginobili
played him tight and the clock expired.
Cassell said it was a busted play.
"We just had a miscommunication about which side we wanted to
run the play," he said. "I chose one way, Spree went the next
way. It happens, you know what I'm saying? You can't blame the game
on one possession."
Cassell, who got into foul trouble in the third quarter, had 24
points, and Sprewell added 15 for the Wolves.
San Antonio outrebounded Minnesota 49-42, including 11 from
former Wolves player Rasho Nesterovic. The Spurs also scored 12
points off 15 Minnesota turnovers.
"That's how we win, is making stops," Parker said. "We were
mad that against Cleveland we didn't make stops down the stretch."
Said Garnett: "They're not just a good defensive team. They're
a good team period. But like every loss, we've got to learn from
it."
Parker hit his first five shots and scored 11 points in the
first quarter to give the Spurs an early lead. His 3-pointer at the
6:16 mark broke a 10-all tie and sparked a 16-8 run to give San
Antonio a 26-18 advantage.
The Wolves pulled back to within five before the Spurs had a 9-2
spurt to go up 37-25 in the second quarter.
Sprewell hit a 3-pointer and a 13-footer in the final minute to
pull Minnesota to 48-41, but Parker hit a driving layup with 5.7
seconds left and San Antonio had a nine-point halftime lead.
Game notes
It was the first game back in Minneapolis for Nesterovic,
who played his first five seasons with the Wolves before signing
with San Antonio as a free agent last summer. Nesterovic, a popular
player in his Wolves days, was booed loudly during player
introductions and every time he touched the ball. "That's just the
fans," the Slovenian said. "I'm used to it. They're much worse in
Europe." ... Minnesota has gone 7-4 against the Spurs in the past
11 meetings in Minneapolis, but is 11-10 in the past 21 meetings
overall. ... Wolves C Michael Olowokandi played his first
significant minutes since being activated from the injured list
following knee surgery. Olowokandi, one of Minnesota's big
offseason additions, scored only four points but played solid
defense against Duncan inside.
Regular Season Series
Series tied 1-1
Target Center
2:30 PM, February 22, 2004
Attendance: 20,347
Capacity: 19,356
Referees:
Mark Wunderlich
Leon Wood
Troy Raymond