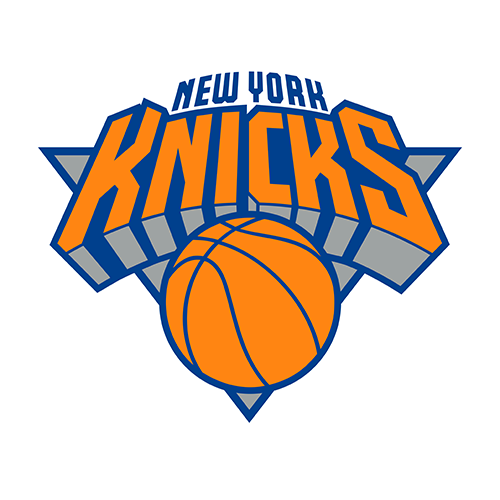 | | 1 | 2 | 3 | 4 | T |
| --- | --- | --- | --- | --- | --- |
| NY | 30 | 22 | 26 | 21 | 99 |
| SAC | 35 | 20 | 23 | 29 | 107 |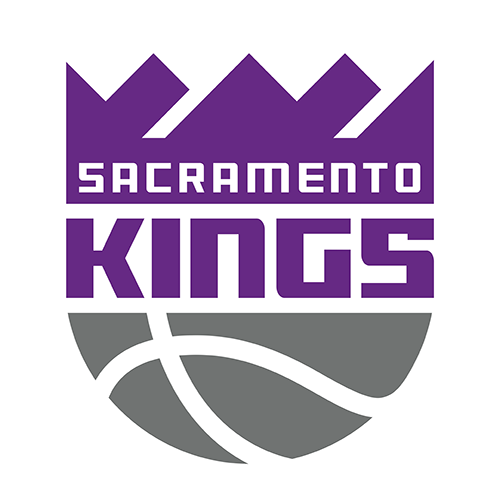 SACRAMENTO, Calif. (AP) -- While New York's Tim Thomas warned the
Sacramento Kings about the dangers of bad defense, rookie Darius
Songaila showed the value of simple persistence.
Mike Bibby scored 28 points and Songaila had career highs of 17
points and 13 rebounds in the Kings' seventh victory in eight
games, 107-99 over the Knicks on Tuesday night.
With just 10 players in uniform and three stars out of the
lineup, Sacramento played terrible defense and had almost no inside
game. Thomas got an embarrassing number of open shots while scoring
a season-high 33 points.
But the Kings still stretched their NBA-record home winning
streak against the Eastern Conference to 29 games, largely thanks
to the dogged efforts of Songaila, who played 43 minutes and held
his own against New York's larger frontcourt.
"If he can do that for us, we don't miss the guys who are out
as much," said Peja Stojakovic, who scored 27 points. "He was all
over the court tonight, on offense and defense. He played hard, and
everybody else played harder (because of it)."
Vlade Divac had 14 points, nine assists and seven rebounds for
the Kings, who improved the NBA's best record to 41-14 despite
playing without All-Star Brad Miller, Chris Webber and Bobby
Jackson.
Songaila picked up the slack, crashing the boards relentlessly
and providing a defensive spark. He got two key offensive rebounds
in the fourth quarter as Sacramento held on.
"I can't even imagine those guys that are playing 30-40 minutes
a night," Songaila said. "With Brad being out, we need to bring
that intensity on the boards, because he's our leading rebounder.
I'm just trying to go after the boards on every possession."
In the opener of the Knicks' four-game road trip, Thomas scored
four more points than he got in his first three games combined
after the Feb. 15 trade that brought him to the Knicks from
Milwaukee. He made six straight shots in the second half, but he
began to miss and later fouled out during Sacramento's decisive
21-7 run in the fourth quarter.
"(Stojakovic) is the All-Star, he gets all the calls," Thomas
said. "In the first three games, I was just trying to get used to
the system, the guys. Midseason trades are difficult, but it's
going to come together for us."
Stephon Marbury had 15 points on 6-of-20 shooting and nine
assists for New York, which lost for the fifth time in six games
following a 9-3 start under coach Lenny Wilkens.
"We're starting to get our chemistry back, and this will help
us," Wilkens said.
Nazr Mohammed had a season-high 15 points in his first start for
New York, which has a seven-game losing streak in Sacramento since
Feb. 20, 1997.
Bibby made seven of his first nine shots, scoring 16 points in
the first half as the Kings kept it close. Thomas has been a
profoundly streaky shooter his entire career, but he nearly shot
the Knicks to an unlikely victory while scoring 20 points in the
second half.
The Kings wore the retro uniforms of the 1974-75 Kansas
City-Omaha Kings -- and they played appropriate defense to emulate a
team that allowed more than 101 points per game. The Knicks made 12
of their first 17 shots and scored 30 points in the first quarter.
Thomas struggled in the Knicks' loss to Cleveland on Sunday,
prompting New York fans to chant the name of Keith Van Horn, traded
to Milwaukee for Thomas. New York's lack of consistent outside
shooting has hurt recently, but Thomas showed he could be the
answer -- when he's on a good streak, that is.
"Tim had a great game," Marbury said. "We pretty much rode
him. They beat you with offense. That's what they did tonight."
Game notes
Webber served the fifth game of his eight-game suspension.
... Miller and Knicks G Allan Houston both went through aggressive
pregame workouts, but neither was ready to return from injury.
Miller missed his fifth game since spraining his right foot in the
All-Star game, while Houston missed his ninth straight game with a
knee injury. ... Jackson isn't allowed to work out until next week
at the earliest. The Kings don't want him to aggravate his
abdominal injury by coming back too soon. "It's tough, because I
usually spend a lot of time in the gym every week," Jackson said.
"I hate it like this."
Regular Season Series
Series tied 1-1
Sleep Train Arena
7:00 PM, February 24, 2004
Attendance: 17,317
Capacity: 17,317
Referees:
Bennett Salvatore
Michael Smith
Scott Wall
2022-23 Atlantic Standings
2022-23 Pacific Standings