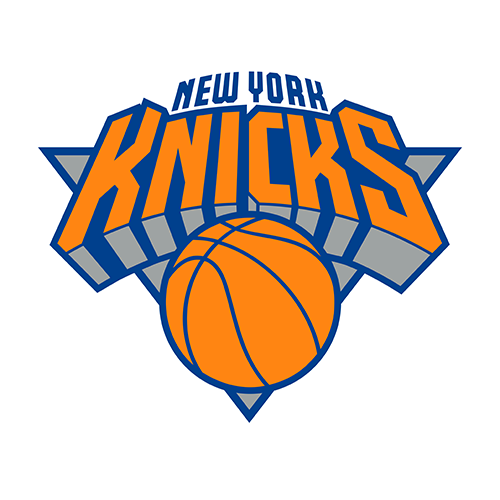 | | 1 | 2 | 3 | 4 | T |
| --- | --- | --- | --- | --- | --- |
| NY | 19 | 20 | 35 | 29 | 103 |
| MIL | 31 | 30 | 19 | 20 | 100 |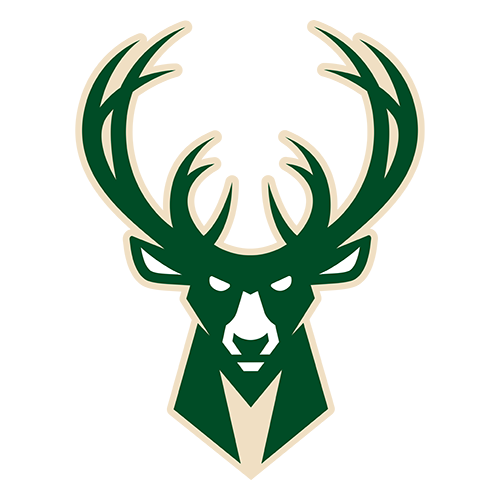 Marbury's go-ahead 3 sparks 9-0 Knicks run
MILWAUKEE (AP) -- Tim Thomas didn't let the boos or a terrible
first half bother him.
Thomas scored 20 points against his former team, all but two in
the second half, and Stephon Marbury had 21 points and 16 assists
as the New York Knicks rallied from a 26-point deficit and beat the
Milwaukee Bucks 103-100 Sunday.
"Things got going for me in the second half," Thomas said. "I
hit a couple of free throws and a couple of shots, and I just got
it going."
After Tim Thomas tied it at 93 on a lob from Kurt Thomas,
Marbury's 3-pointer with 2:01 left gave the Knicks their first lead
and started a 9-0 run.
Tim Thomas scored the game's final two points on free throws
with 13 seconds left, and Milwaukee's final try came up short as
Toni Kukoc's 3-pointer bounced off the front rim with 3 seconds
left.
"You didn't think I could come here and miss free throws,"
Thomas said. "You'd have to be crazy to think that."
Allan Houston added 16 points, Vin Baker 12, Anfernee Hardaway
11 and Kurt Thomas 10 for the Knicks.
Brian Skinner had 21 points, Michael Redd 19, Keith Van Horn 18,
Joe Smith 15 and Damon Jones 12 for the Bucks.
Milwaukee fans booed Tim Thomas during introductions and every
time he handled the ball. Thomas and Van Horn, the key players in a
three-team trade last month, guarded each other. Van Horn outscored
Thomas 18-2 in the first half, but Thomas outscored Van Horn 18-0
in the second half.
"I don't care," Tim Thomas said of the boos. "I'm a Knick now
and they're supposed to do that. It was never about me. I'm happy
to be here now. My time here was great, but I'm a Knick now."
Van Horn was at a loss when asked about the New York rally and
him being held scoreless in the second half.
"There's no explanation for losing, for why we let that game
slip away," he said. "I got good looks, but I missed them. I'd
take them again if I had them."
Milwaukee seemingly had things in hand when Skinner and Redd
opened the third quarter with field goals, increasing the Bucks'
lead to 65-39. But the Knicks went on a 15-0 run, sparked by
Marbury's three baskets, in a span of 2:47 to get within 11.
New York shot 67 percent (15-of-24) and outscored the Bucks
35-19 in the third quarter in closing to 80-74.
"They just kept building their momentum," Milwaukee coach
Terry Porter said. "Transition (defense) has been a serious issue
with us and we have to definitely address it."
The Bucks, who lost last Monday after leading Philadelphia by 20
points, led 85-78 before Hardaway hit back-to-back 3s to cut the
deficit to one with six minutes left. Tim Thomas tied it at 89 with
a 3-pointer, and it was tied at 91 and 93 before the Knicks took
control.
The Bucks led 61-39 at halftime as Van Horn scored 18 points and
Skinner and Redd added 12 apiece. The Knicks shot only 35 percent
(14-of-40) in the first half. The Bucks also had a 32-17 rebounding
advantage in the first half.
"I guess I was a little wild," New York coach Lenny Wilkens
said of his halftime talk to his team. "I was a little (upset)
because I didn't think we made the commitment defensively. ... We
needed to come out and set an aggressive tone."
That they did, much to the dismay of Redd.
"It's an embarrassment, truthfully, to be on TV and lose a lead
like that, it really is," Redd said. "It's obviously
disappointing. We should have won that game."
Game notes
The Bucks are 24-10 at home and 10-22 on the road. ... The
season series ended 2-2. ... Baker, an All-Star when he played for
Milwaukee, scored eight points in seven minutes coming off the
bench in the first quarter. He played in his second game with the
Knicks.
Regular Season Series
Series tied 2-2
BMO Harris Bradley Center
Attendance: 18,279
Capacity: 18,717
Referees:
Dan Crawford
Ted Bernhardt
Pat Fraher
2022-23 Atlantic Standings
2022-23 Central Standings