PLAYOFFS
MIN leads series 2-1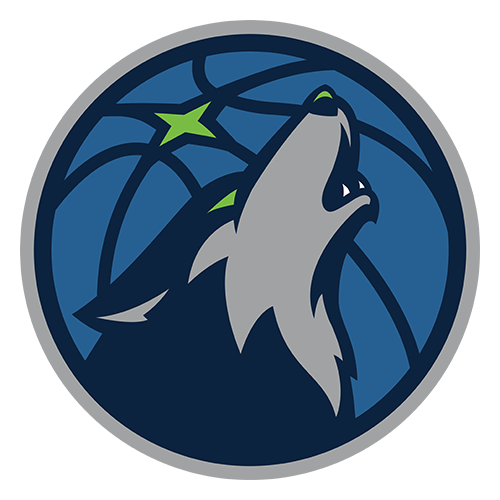 | | 1 | 2 | 3 | 4 | OT | T |
| --- | --- | --- | --- | --- | --- | --- |
| MIN | 22 | 24 | 33 | 25 | 10 | 114 |
| SAC | 18 | 28 | 23 | 35 | 9 | 113 |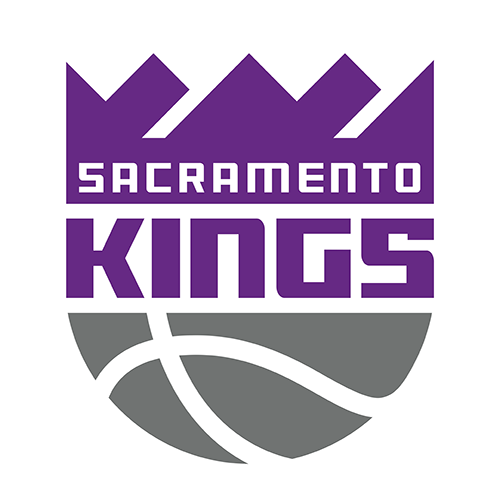 Garnett scores 15 of his 30 in fourth and OT
SACRAMENTO, Calif. (AP) -- Kevin Garnett knows the formula: MVP
awards are won in the regular season, and superstars are born only
in the playoffs.
And when Garnett added the first landmark postseason performance
to his resume, The Kid capped it with a man-sized shot. His star
continues to rise -- and the Minnesota Timberwolves are enjoying the
ride.
Garnett scored 15 of his 30 points in the fourth quarter and
overtime, including a fallaway jumper to beat the shot clock with
10.8 seconds left in the Timberwolves' 114-113 victory over the
Kings in Game 3 of the second-round playoff series Monday night.
With several clutch baskets in a thrilling duel with Peja
Stojakovic, Garnett saved Minnesota from disaster. The Timberwolves
blew a 14-point lead in the final four minutes of regulation, with
Stojakovic tying it on a 3-pointer with 10.7 seconds left.
But when the Wolves had a one-point lead, a dwindling shot clock
and a world of pressure in overtime, Garnett was strong enough to
shoulder it. He calmly glanced at the opposite shot clock, moved
and jumped backward, releasing a soft jumper that bounced in.
"That's what everybody wants you to do," Garnett said. "I'm
in a position where I have to make decisions, like a point guard.
If you make it, you're a hero. If you miss it, everybody hates you.
"But I've got a strong back and a strong spine, and I've got
full confidence in my teammates."
When Stojakovic's final shot fell well short, Garnett also led
the Timberwolves' joyous charge off the court. Sacramento coach
Rick Adelman irately confronted the officials and fans threw dozens
of giveaway plastic rattles on the court to protest the lack of a
foul call.
With their third victory this season at Arco Arena, the
Timberwolves took a 2-1 lead in the best-of-seven series. Game 4 is
Wednesday night in Sacramento, where the Kings lost for just the
second time in 10 playoff games.
Led by a sensational finish for Stojakovic, who scored 22 of his
29 points after the third quarter, the Kings erased a 14-point
deficit in the final four minutes of regulation, then forced OT by
swarming Garnett at the buzzer. The comeback even bested
Minnesota's rally from a 10-point deficit in Game 2.
Stojakovic traded scores with Garnett in an unbearably tense
overtime. But after Latrell Sprewell hit a jumper with 59 seconds
left to claim a one-point lead for Minnesota, Chris Webber made a
turnover to set up Garnett's big shot.
"That's why he's the MVP," Sam Cassell said. "I keep telling
him, 'Kevin, you amaze me sometimes.' "
Stojakovic hit two free throws with 6.1 seconds left, and
Garnett was called for traveling two seconds later. Sacramento got
the ball to Stojakovic, but he failed to draw a foul from Trenton
Hassell on an awkward jumper shortly before time expired.
"We knew they would go to him," Hassell said. "He jumped into
me. You don't want to foul a jump shooter."
"I just think a guy gets that close to a shooter at the end of
a game and forces him to change his shot and gets a body on him, it
should be a foul," Adelman said. "I feel bad for Peja, because he
deserved more respect than that."
Extra time is nothing new to these clubs: Earlier in the season,
the teams set an NBA record with their fourth consecutive overtime
game.
Garnett also grabbed 15 rebounds, while Sprewell had 25 points
and nine rebounds. Fred Hoiberg hit four 3-pointers, and Hassell
scored 16 points.
But the game boiled down to a thrilling duel between All-Stars,
and Garnett was slightly better.
Sacramento went up by a point on another 3-pointer by Stojakovic
with 1:46 left in overtime, but Garnett made two free throws.
Stojakovic followed with a layup -- but he finally blinked, missing
a free throw that would have given Sacramento a two-point lead.
"It's over. I missed it. We lost the game," said Stojakovic,
whose streak of 66 consecutive free throws had been snapped in the
first quarter.
Doug Christie had 24 points and 12 rebounds for the Kings, and
Mike Bibby scored 11 of his 19 points in the fourth quarter before
fouling out in overtime. Webber had 17 points on 6-of-16 shooting,
and he didn't score in OT.
"We should let this hurt the heck out of us tonight," Webber
said. "Hopefully the pain will sink in."
Until the final minutes of regulation, Sacramento seemed headed
to an embarrassing home loss. Shooting poorly and making 15
turnovers, the Kings fell behind 98-84 when Mark Madsen dunked over
two Kings with 4:14 to play. But Bibby and Stojakovic suddenly
awoke and the Kings finished regulation with a 20-6 run.
Game notes
Game 2 hero Cassell had just nine points before fouling out
with 1:26 left in regulation. ... Cubs 1B Derrek Lee, a Sacramento
native, cheered loudly for the Kings while attending the game with
his family. Chicago opens a road trip in Los Angeles on Tuesday.