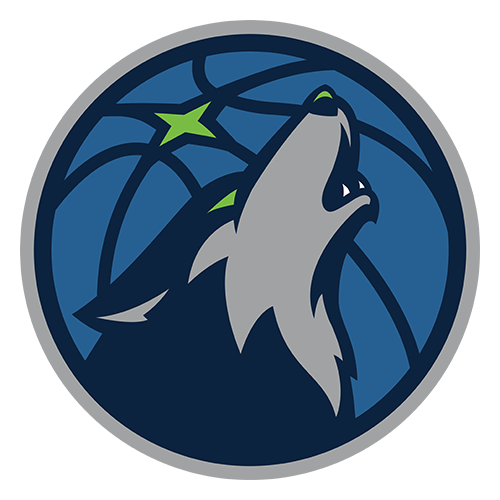 | | 1 | 2 | 3 | 4 | T |
| --- | --- | --- | --- | --- | --- |
| MIN | 15 | 16 | 26 | 24 | 81 |
| SAC | 21 | 21 | 17 | 28 | 87 |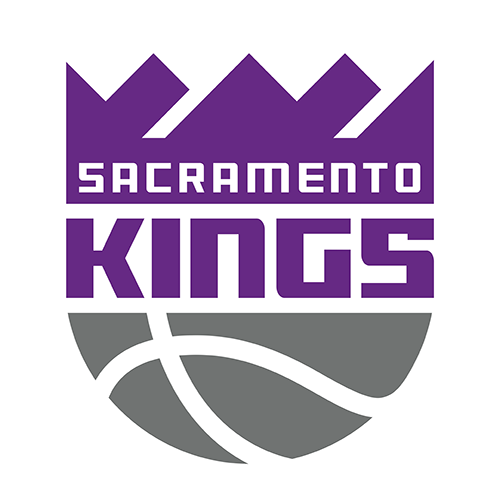 Webber scores 28, Miller 20
SACRAMENTO, Calif. (AP) -- Every basket was a grind in the
Sacramento Kings' series-tying victory. Perhaps that's why Chris
Webber played so well. His last easy shot was some time last year.
Webber scored a playoff-high 28 points and Brad Miller added 20
to lead the Kings to an 87-81 victory over the Minnesota
Timberwolves on Wednesday night in Game 4 of their second-round
matchup.
For the first extended period since his return from serious knee
surgery in February, Webber seemed downright comfortable. He made
his first six shots, played strong defense on Kevin Garnett and
added six points over the final 3:20, quashing the Timberwolves'
hopes for a third straight last-minute victory.
Webber is somewhere near half-strength, playing extensive
minutes on a painfully sore knee that could use much more recovery
time than it gets in the playoffs. He was humorless and untalkative
after the game -- but clearly satisfied by outplaying Garnett for
the first time in the series.
"I made up my mind tonight I was going to play my game, do what
they brought me here to do," Webber said. "At least I was going
to try to do it."
Game 5 is Friday night in Minnesota, where the clubs split the
first two games of the series. Game 6 is back in Sacramento on
Sunday.
Mike Bibby had 15 points and a playoff-best 12 assists for the
Kings, who increased their defensive intensity on cue. Webber again
played a role, verbally exhorting his teammates in several timeout
huddles.
Coach Rick Adelman altered his substitution pattern to give
Webber more rest.
"He was getting open jumpers, and he was impressive," Adelman
said.
The game was nearly the opposite of Minnesota's thrilling
114-113 overtime win two nights earlier. Both teams struggled to
make easy shots and committed countless boneheaded turnovers, but
Sacramento never trailed after the opening four minutes.
"Maybe they were a little relaxed," Miller said. "Maybe they
were just happy about getting home court back. We just have to do
what we have to do to finish."
Garnett had 19 points and 21 rebounds for the Timberwolves, who
made 24 turnovers while losing in Sacramento for the first time in
four games this season. Minnesota's Big Three -- Garnett, Latrell
Sprewell and Sam Cassell -- combined to shoot 17-for-48.
The Timberwolves fled their locker room en masse before the
media arrived.
"(The loss) had to do with us not taking care of the
basketball," said Sprewell, the only Minnesota player in the
interview room. "Webb came out really aggressive tonight. He did
exactly what he had to do to help this team win tonight. We knew
they were going to put up a serious fight. They didn't want to go
back to Minnesota down 3-1."
Peja Stojakovic, the NBA's second-leading scorer in the regular
season, had yet another terrible shooting game, missing eight of
his first nine shots and rarely asserting himself in the Kings'
offense. Stojakovic, Bibby and Doug Christie combined to shoot
7-for-31, getting just one basket in the fourth quarter.
But Webber carried the Kings. Though most of his points came
from the outside to draw Garnett away from the paint, he played
strong defense, grabbed eight rebounds and also got a dramatic dunk
in the final minutes.
With the Kings' victory, all four of the second-round playoff
series are tied at two games apiece -- but only this series featured
any road wins.
Led by Webber's outside shooting and strong team defense, the
Kings jumped to a 17-point lead in the first half. But nothing is
easy in this series: Minnesota quickly made a 19-6 run that
included 11 straight points, and the Wolves briefly tied it late in
the third quarter.
Bibby made up for his 4-for-12 shooting with his best playmaking
of the series despite Sprewell's defense. He also hit all six of
his free throws, leading Sacramento's 22-of-25 performance from the
line.
Cassell had 15 points and six assists for the Timberwolves,
while Sprewell had 13 points. The rest of the roster managed just
34 points.
"We had a lot of unforced turnovers," coach Flip Saunders
said. "We just made bad decisions. We were doing things I hadn't
seen in a long time."
Game notes
The drawstring on Garnett's shorts came loose during a play
midway through the first quarter. He held up his shorts with one
hand and played defense with the other, but Webber hit a jumper
over him. ... Stojakovic was fouled hard on a long jumper late in
the second quarter -- but the shot banked in anyway. When Stojakovic
returned to the bench with a smirk on his face, Vlade Divac said:
"If it won't go the easy way, it's got to go the hard way." ...
After the game, fans serenaded Bibby with an impromptu rendition of
"Happy Birthday." Bibby turns 26 Thursday.