PLAYOFFS
MIN leads series 3-2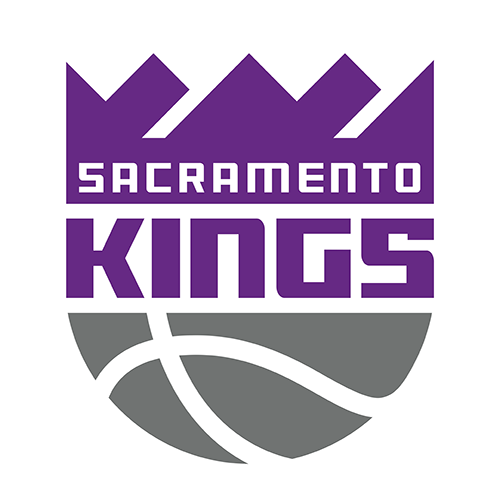 | | 1 | 2 | 3 | 4 | T |
| --- | --- | --- | --- | --- | --- |
| SAC | 18 | 16 | 23 | 17 | 74 |
| MIN | 18 | 20 | 26 | 22 | 86 |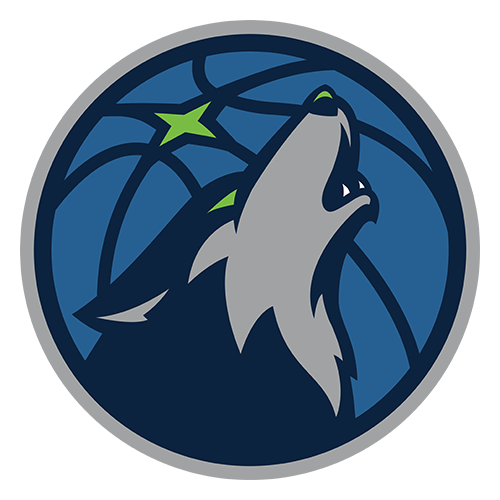 Kings shoot 33.3 percent from the field
MINNEAPOLIS (AP) -- Latrell Sprewell knew aggression was the
answer to Minnesota's search for success.
And with Sprewell at his slashing and scoring best, the
Timberwolves moved within one win of the Western Conference finals.
Sprewell had 34 points, seven rebounds and six assists for
Minnesota, which beat the Sacramento Kings 86-74 Friday night to
take a 3-2 lead in this series.
"I think our entire team was really focused," Sprewell said.
"We played with a purpose."
Game 6 is Sunday in Sacramento. Game 7, if necessary, would be
Wednesday in Minneapolis. But the Kings will have to shoot and play
a lot better if they want to force a Game 7.
"We've been in this position before," said Chris Webber, who
labored for 13 points on 5-for-16 shooting.
Brad Miller was ejected late in the third quarter without
scoring, and leading scorer Peja Stojakovic disappeared once again
-- going 0-for-4 in the second half and finishing with 12 points for
the Kings.
Sacramento's much-celebrated offense missed two-thirds of its
shots -- going 27-for-81.
"We never got on track," coach Rick Adelman said.
Much of the credit for that goes to Minnesota. After a woeful
performance in Game 4, the Wolves were aggressive and tenacious at
both ends of the court.
That started with Sprewell.
"There were lanes there," he said. "I was just trying to get
to get to the basket. ... In this series, the more aggressive team
-- they're getting the calls and they're getting the breaks."
Kevin Garnett, who had seven points, three rebounds and seven
turnovers in the first half, wound up with 23 points and 12
rebounds. He helped hound Webber and Miller on defense, too. The
pair combined for 48 points in Game 4.
The series has become increasingly testy in the last two games,
and Miller, one of Sacramento's most emotional players, lost his
temper late in the third quarter.
Minnesota's Darrick Martin collided with Miller while fighting
through a screen and hit him in the midsection. Martin fell
face-first to the floor, and an enraged Miller went over and shoved
him hard in the back. Referee Steve Javie immediately gave both
players a technical foul and ejected both.
"Brad, I guess, took exception to it," Martin said. "It's
just playoff basketball."
Sam Cassell had only three points and seven assists for the
Wolves, but Sprewell more than made up the difference.
He hit back-to-back 3-pointers midway through the third to give
Minnesota a 10-point cushion, and his last long-range shot gave the
Wolves an 84-71 lead with 1:33 left.
"Spree was Rudolph the Red-Nosed Reindeer tonight," Garnett
said. "He led us all. He led the charge, and everyone else
followed."
Webber, whose game-high 28 points and tight defense on Garnett
were keys to Sacramento's series-tying victory in Game 4, had a
horrible first half.
He missed all five shots he took, committed three fouls and
didn't score. Twenty seconds into the third quarter, Webber picked
up his fourth foul and gave referee Derrick Stafford a long,
bewildered glance.
Midway through the third quarter, he hobbled off with tightness
in his right calf before returning three minutes later.
"It's really hard to get in a rhythm when you don't have your
normal rotation and things like that," Webber said. "But you've
got to give them credit."
Any advantage Minnesota gained by shutting down one-third of
Sacramento's top three was negated by Garnett's struggles and
Cassell's silence.
Cassell picked up two quick fouls in the first quarter and
played only 11 minutes in the first half. He grimaced when he was
on the court and wore a bulky wrap on his lower back when he sat on
the bench.
In Game 4, the Wolves turned the ball over 24 times and settled
too many times for one-pass-and-a-shot possessions. Though the
aesthetics weren't a whole lot better this time, Minnesota was
consistently aggressive and much smarter with its shots selection.
Sprewell made it his priority to take the ball hard to the hoop.
He had 10 points in the second quarter, and his fourth of five
driving layups gave the Wolves their biggest lead of the first half
at 32-26.
"He was on a mission to get to the basket," said Fred Hoiberg,
who had eight points and eight rebounds for Minnesota. "When he's
aggressive like that, that opens it up for everybody."
Game notes
Mark Madsen had seven points and a career-high 13 rebounds
for Minnesota. ... Wally Szczerbiak returned for the Wolves after
sitting out the last six games with three cracked bones in his
back. ... Darius Songaila made his series debut for Sacramento,
which lengthened its rotation beyond seven for the first time.
Songaila had six points.