Djokovic: US Open exit will stay with me for the rest of my life
Novak Djokovic reflects on his US Open disqualification as he prepares for the Italian Open in Rome.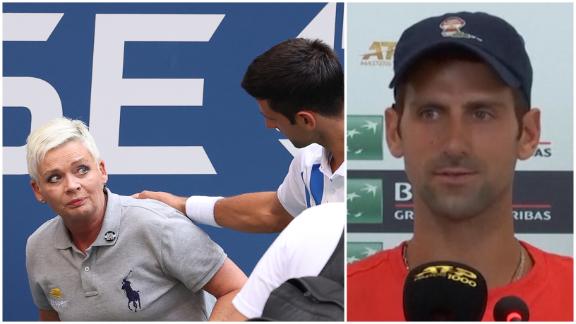 Tournament director Stacey Allaster proud of 'historic' US Open success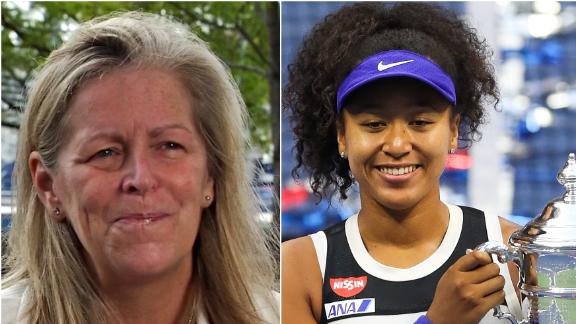 MEN'S FINAL
THIEM HOLDS OFF ZVEREV
WOMEN'S FINAL
OSAKA TOPS AZARENKA
OSAKA'S SOCIAL JUSTICE MESSAGE
Seven matches, seven masks standing up for social justice
Throughout her run at the US Open, Naomi Osaka wore a mask highlighting a different Black victim of racial injustice and police brutality.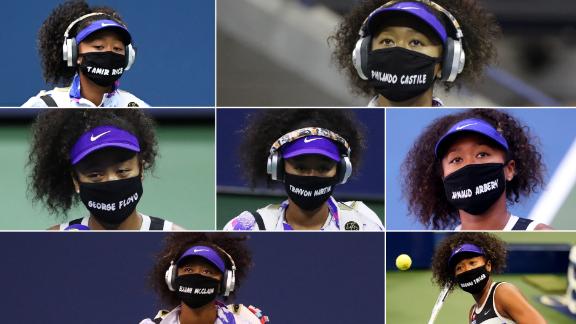 When asked about her masks, Osaka turns it around: 'What message did you get?'
After winning the US Open women's final, Naomi Osaka is asked what message she wanted to share by wearing masks bearing names of Black victims of racial injustice and police brutality.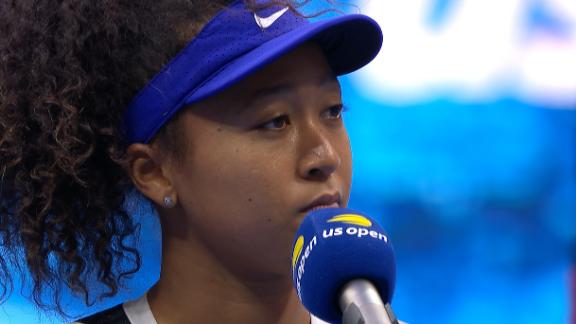 WOMEN'S FINAL HIGHLIGHTS
Osaka defeats Azarenka, securing second US Open title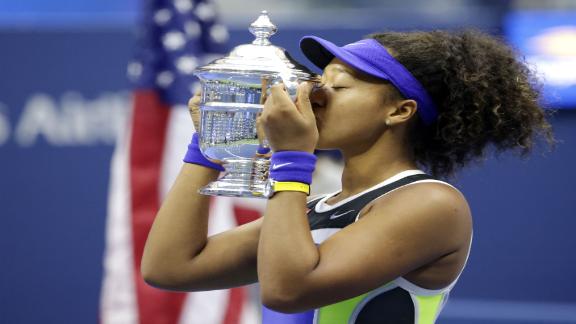 Osaka defeats Azarenka in three sets for US Open title
Naomi Osaka wins her second US Open title and third career Grand Slam in a three-set victory over Victoria Azarenka.
Osaka battles back to win second set
Naomi Osaka breaks to win the second set vs. Victoria Azarenka in the US Open women's finals.
Osaka drops first set of US Open finals
Naomi Osaka falls quickly (6-1) to Victoria Azarenka in the first set of the US Open women's finals.
Naomi Osaka wears Tamir Rice mask to US Open final
Naomi Osaka enters Arthur Ashe Stadium for her US Open women's final vs. Victoria Azarenka wearing a mask with Tamir Rice's name.
SERENA FALLS IN SEMIS