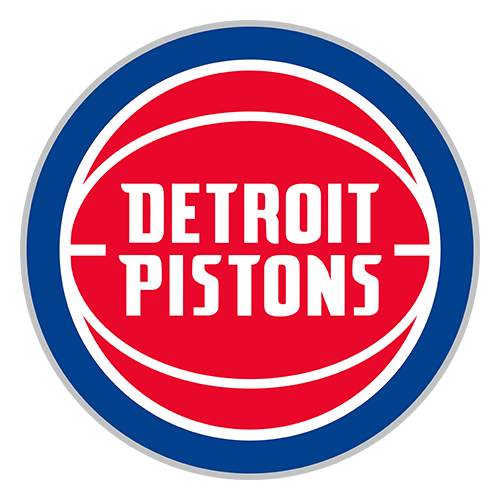 | | 1 | 2 | 3 | 4 | OT | T |
| --- | --- | --- | --- | --- | --- | --- |
| DET | 16 | 20 | 30 | 23 | 2 | 91 |
| LAL | 18 | 26 | 24 | 21 | 10 | 99 |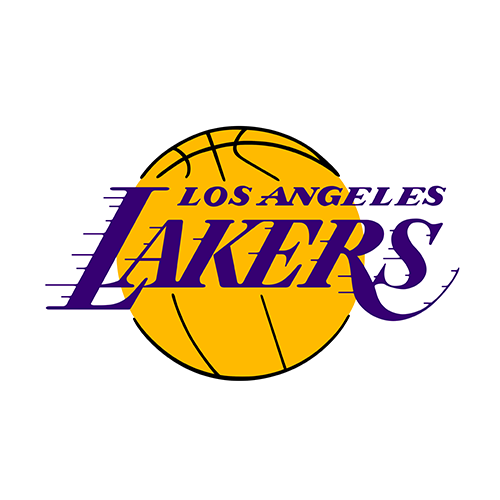 Bryant ties game at end of regulation
LOS ANGELES -- In a performance that cemented his status as
one of the great superstars in NBA history, Kobe Bryant pulled off
a most stunning display on the sport's biggest stage.
Bryant tied the game with a 3-pointer with 2.1 seconds left in
regulation and helped the Los Angeles Lakers pull away for good at
the start of overtime in their 99-91 victory against the Detroit Pistons in Game 2 of the NBA Finals on Tuesday night.
---
"It's probably the biggest shot I've hit in my career,
period," Bryant said.
Seconds from facing a 2-0 deficit with the series headed to
Detroit, the Lakers evened it at a game apiece behind Bryant's 33
points and seven assists.
"It's all about rising to the challenge," Bryant said. "High
stakes. I know I can rise to that."
The teams play again Thursday night, each having earned a greater level of respect for their opponent. The Lakers now
realize more than ever that the Pistons are anything but a
pushover, while Detroit now knows that no victory is ever secure
when the ball can end up in Bryant's hands for the biggest shot of
the game.
"It's a challenge," Bryant said. "A dogfight. No one said it
was going to be easy. We look forward to going up there."
Shaquille O'Neal added 29 points for the Lakers, six of them
coming in the extra period as Los Angeles improved to 7-0 in overtime games during the regular season and postseason.
One of those victories came on the final night of the regular
season at Portland when Bryant hit a buzzer-beating 3-pointer to
force overtime, then won it at the end of the extra period with
another 3 to give the Lakers the Pacific Division title.
This time, things looked fairly hopeless for the Lakers as they
trailed by six points with less than 40 seconds left in regulation.
But O'Neal converted a three-point play and Chauncey Billups missed
a runner for Detroit, giving the Lakers a last shot.
"Well, we always believe Kobe can make miracle shots even when things are not going well for him," coach Phil Jackson said.
"That was a great shot."
Naturally, the ball went to No. 8. And naturally, Bryant drilled
it.
"That's why he's so special," Pistons coach Larry Brown said.
"After what the kid's been through all year, more power to him,
because he's a great, great young man."
After hitting the shot over the outstretched hand of old high
school rival Richard Hamilton, Bryant ran back to the bench to
chest-bump teammate Devean George as Detroit called timeout to set
up a last shot.
"Shaq gave me a great down pick," Bryant said. "I had Richard
on me, and I just tried to gather my balance and knock it down."
Rasheed Wallace let Tayshaun Prince's inbounds pass slip through his hands, and the clock expired without the Pistons attempting a final shot.
The momentum was squarely on the Lakers' side by then, and Los Angeles outscored Detroit 10-2 in the extra period to even the
series.
Bryant began the extra period by feeding O'Neal for a dunk, but he then picked up his fifth foul with 4:18 left. Did it matter? Not
a bit.
Bryant scored on a drive, fed O'Neal for a 4-footer and scored
on a driving bank shot for a 97-91 lead.
The capper came when Luke Walton, a surprise contributor in the first half and at the end, sent an alley-oop pass to O'Neal for a
dunk.
Detroit shot just 1-for-9 in overtime, ruining a performance
that seemed so promising as regulation wound down.
Billups scored 27 and Hamilton 26 for the Pistons.
The difference-maker in the first half was Walton, a rookie who didn't get off the bench in Game 1.
Besides making all three of his shots and grabbing five
rebounds, Walton had eight assists. Two of them came on passes to
Bryant to begin a 15-6 run to close the half that gave the Lakers a
44-36 lead.
Los Angeles was able to sustain a comfortable margin through the early part of the third quarter, in large part because the Lakers' own sloppiness was matched by Detroit's. After Jackson berated guard Gary Payton as he walked off the court during a timeout, Bryant came out and hit a 22-foot jumper for a 54-43 lead.
Detroit began chipping away by going at the Lakers' two aging
superstars, Wallace taking on Karl Malone and Billups going
at Payton. Both Los Angeles players began making mental mistakes on offense, too.
Getting 16 points in the quarter from Billups and eight from
Wallace, Detroit pulled within one point late in the
quarter and trailed 68-66 entering the fourth.
Walton didn't get off the bench in the second half until after
Detroit scored the first basket of the fourth quarter to tie it,
and the Pistons pulled ahead on a 3-pointer by Lindsey Hunter as
Jackson went with a lineup of Walton, Kareem Rush, Brian Cook,
Derek Fisher and O'Neal.
O'Neal took a pass from Walton and plowed into Ben Wallace with 6:17 left, picking up his fifth foul and heading to the bench. A give-and-go layup by Hamilton off a pass from Rasheed Wallace was followed by an airball by Bryant, and Rasheed Wallace then fed Ben Wallace for a reverse layup and an 81-77 lead.
Detroit traded baskets with the Lakers on the next two
possessions, and a missed 3 by Bryant was followed by two free
throws by Hamilton for an 87-82 lead with 1:19 left.
Game Notes
Jackson's girlfriend, Jeannie Buss (daughter of Lakers owner Jerry Buss) went on a local radio program Monday and said she was 95 percent certain Jackson would return to coach the team next season. "She freelanced on it," Jackson said.