FINALS
DET Wins series 4-1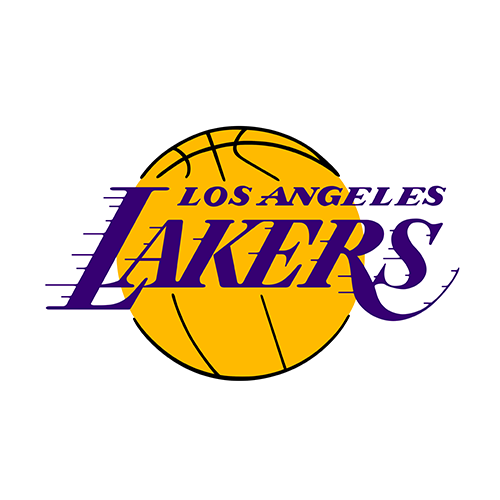 | | 1 | 2 | 3 | 4 | T |
| --- | --- | --- | --- | --- | --- |
| LAL | 24 | 21 | 14 | 28 | 87 |
| DET | 25 | 30 | 27 | 18 | 100 |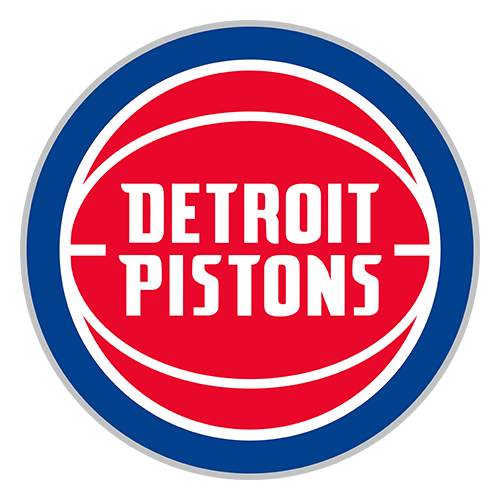 AUBURN HILLS, Mich. -- The Lakers left the court in pieces.
Karl Malone kept his head down, Shaquille O'Neal absently slapped a
few high-fives and Kobe Bryant jogged in late, encased in his own
thoughts.
The Pistons celebrated in concert, pulling their wives and
children and entourages onto an increasingly shaky stage at the
center of The Palace. They crowded around coach Larry Brown, who
stood next to the Larry O'Brien Trophy -- a small, golden monument
to the glories of teamwork.
"We did it the right way: working hard, working together,"
said president of basketball operations Joe Dumars, who built the
first championship team in Detroit since his playing days. "This
isn't a star system we've got here. I just think this is the
ultimate team."
Detroit's 100-87 victory in Game 5 Tuesday night ended one of
the most surprising NBA Finals in the last half-century -- the
triumph of togetherness over talent, collaboration over celebrity.
Richard Hamilton scored 21 points, Ben Wallace had 18 points and
22 rebounds and Chauncey Billups got six assists in the runaway
clincher. The Pistons surged ahead together, maintained the lead
together and held a long, sweet celebration together.
"Nobody gave us a chance, but we felt we had a great chance,"
said Billups, the finals MVP with 21 points and 5.2 assists per
game. "They had Shaq and Kobe, but we just felt we were a better
team."
The Pistons won three straight home games to finish off the
franchise's first title in 14 seasons, the third in franchise
history. These Pistons are more Good Guys than Bad Boys, much less
iconic than the star-studded Lakers, but much better friends and
teammates.
Detroit is the first champion from the Eastern Conference since
Michael Jordan's Chicago Bulls in 1998, ending the West's five-year
reign over the league with a demonstration of the biggest
difference between the conferences: consistent, hard-nosed defense.
"This team is built on defense, everybody knows that," said
Wallace, who finished five incredible games of defense on O'Neal,
held 10 points below his career NBA Finals average. "They've got a
lot of offensive weapons, but we got up in them pretty good."
The clincher was the most one-sided game of a lopsided series,
essentially ending when the Pistons made a 17-4 run in the third
quarter. Each player got a curtain call of sorts, with Hamilton
removing his distinctive clear face mask and pointing at it
triumphantly, no longer concerned for his oft-broken nose.
The team announced its Thursday parade schedule with 2:56 to
play, drawing more cheers. Owner Bill Davidson was one of the first
people on the floor as the confetti fell, celebrating the third
championship in eight months for his sports empire -- and nearly
getting broken in half by Ben Wallace's hug.
"I always have to be a little careful that I say I like them
both equally, but this is a tremendous night," said the
81-year-old billionaire, the Pistons' majority owner since 1974 and
owner of the Stanley Cup champion Tampa Bay Lightning and the WNBA
champion Detroit Shock.
While his players and their fans celebrated, Brown shook a few
hands and slipped away through a side tunnel. Moments after
clinching the first championship of his 21-year NBA career, his
only reaction was to wipe his face with a handkerchief.
Brown either had tears or sweat in his eyes -- probably a bit of
both.
"I haven't, in my life, had disappointments too many times
coaching this game," said Brown, the first coach to win titles in
the NBA and the NCAA. "I told them before the game, it would be a
great statement if we had an opportunity to win, because we do play
the right way, and we are truly a team."
The locker room was bedlam, with Lindsey Hunter spraying
champagne and Hamilton lighting the room with his smile. Kid Rock's
black felt fedora was drenched with bubbly, and so was his stringy
blond hair.
There were no stars hanging out with the Lakers, who failed to
win a title for carpetbagging veterans Malone and Gary Payton.
Malone couldn't even dress for Game 5, sidelined by a painful right
knee injury for the first time in 194 career postseason games. It's
probably a torn ligament, the Mailman said.
The fallout from this shocking loss won't be felt in Los Angeles
for several months, because the Lakers are almost certain to make
major changes to a team that was a title favorite both 10 months
and two weeks ago.
Coach Phil Jackson said there's only a slim chance he'll return
for a sixth season with the Lakers. Bryant, 29-for-86 in the
Lakers' four losses, reiterated his plan to opt out of his contract
this summer.
"It's going to be a funny summer," O'Neal said. "Everyone's
going to take care of their own business, and everyone's going to
do what's best for them. I don't know what that entails."
When the Lakers retool, they might want to look at the latest
model from Detroit.
"We've probably set a blueprint for how teams are going to
start putting their pieces together now," Hunter said. "We're so
deep and so good, up and down the roster. Nobody could compete."
Game notes
Former Lakers C Elden Campbell won the first title of his
14 NBA seasons, third-longest successful wait in league history.
Malone and John Stockton played 19 seasons without a title. ...
Detroit's Mehmet Okur scored seven points while becoming the first
Turkish player to win an NBA title.
The Palace of Auburn Hills
Attendance: 22,076
Capacity: 22,076
Referees:
Bernie Fryer
Bennett Salvatore
Joe Crawford
2022-23 Pacific Standings
2022-23 Central Standings