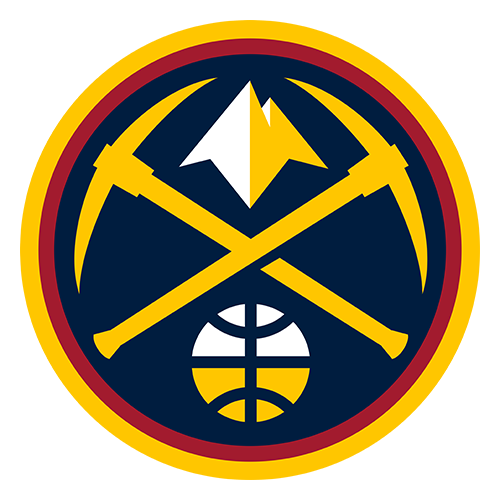 | | 1 | 2 | 3 | 4 | T |
| --- | --- | --- | --- | --- | --- |
| DEN | 27 | 25 | 18 | 30 | 100 |
| SAC | 29 | 27 | 25 | 28 | 109 |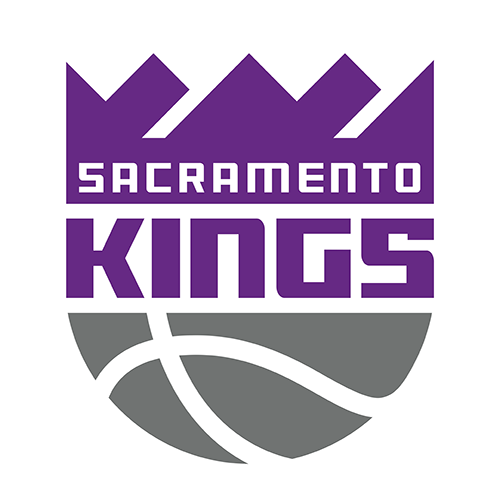 Kings dress just nine players, but still win
SACRAMENTO, Calif. (AP) -- "D.C. 13" was scrawled on Mike
Bibby's shoe, and Brad Miller wore one of Doug Christie's old wrist
bands on his calf.
From pregame warmups to the tense final minutes of a 109-100
victory over the Denver Nuggets on Tuesday night, the Kings'
thoughts were decidedly melancholy a day after their longtime
teammate was traded to Orlando.
"It was an emotional day. We just couldn't believe it," said
Peja Stojakovic, who scored 27 points with Christie's initials and
uniform number also written on his shoe. "We're professionals and
we got a great win, but we're going to miss him. He's one of the
best teammates I've ever had."
The veteran guard was swapped for Cuttino Mobley and Michael
Bradley, stunning his teammates and leaving just nine players in
uniform when Chris Webber ruled himself out with a sore left knee.
Despite Christie's departure and their short bench, the Kings
hung together for an impressive win. Using zone defenses, good free
throw shooting and big contributions from role players, the Kings
played through the shock for their 17th straight home victory over
Denver.
Bibby added 18 points for the Kings, who reacted to the trade of
their top defender with much the same ambivalence shown by the
Magic, who wore black armbands with Mobley's number in Boston on
Monday night.
"I couldn't get used to Doug not being out there yet," Bibby
said. "I was looking for him a couple of times. It's hard. We were
thinking about him."
Rookie Kevin Martin scored 11 of his career-high 17 points in
the second quarter for the Kings, who held off several late charges
by the Nuggets.
After trailing by 14, Denver tied it at 89 midway through the
fourth quarter, but Sacramento responded with a 15-5 run kicked off
by Stojakovic's 3-pointer. Bibby, Maurice Evans and Miller all made
big free throws down the stretch for the Kings, who haven't lost to
the Nuggets in Sacramento since Jan. 7, 1997.
"It's the same old story with all the games we've lost," said
Kenyon Martin, who scored 17 points for Denver. "I'm fed up with
it, fed up."
Andre Miller had 16 points and 11 assists for the Nuggets, who
lost their fifth straight and 11th in 12 games. With general
manager Kiki Vandeweghe watching with concern, the Nuggets dropped
to 1-5 under interim coach Michael Cooper by playing dismal defense
and repeatedly squandering chances to take the lead in the final
three quarters.
"We should have beaten them," Cooper said. "They didn't beat
us, we beat ourselves -- turning the ball over, not boxing out and
all the other little things."
The Nuggets had plenty of opportunities to finish off the weary
Kings, but showed none of the passion necessary to capitalize on
their talent advantage. Carmelo Anthony struggled, scoring 16
points on 4-of-14 shooting and often looking bored on defense.
"We've got to figure out as a whole how to win games," Anthony
said. "The last couple of games, we've been cutting the leads to
two points, and the other team has just been taking it away. We
came out fast, then slowed down. We've made some progress, but we
can't use that as an excuse."
After going 2-2 with a loss to New Orleans on a lackluster road
trip, Sacramento got major contributions from role players while
opening a stretch with seven of eight games at home.
Darius Songaila and Evans replaced Webber and Christie in the
starting lineup. Evans scored 14 points and made a breathtaking
alley-oop dunk on a half-court pass from Bibby, while Songaila
provided 12 points and tough defense before fouling out with 1:12
to play.
Kevin Martin -- the Kings' own K-Mart -- dominated the second
quarter with more of the seemingly effortless offensive game he has
shown since Bobby Jackson was sidelined with a wrist injury last
month. The rookie also went 9-for-11 on free throws, repeatedly
driving the lane against Anthony and Andre Miller.
Game notes
The clubs combined to shoot 38 free throws in the fourth
quarter, two shy of the Arco Arena record. ... Bibby turned his
ankle with 9:42 to play, briefly leaving Eddie House at point guard
during crunch time in his first game with the Kings. House,
acquired by Sacramento off waivers last week, went scoreless in 11
minutes.