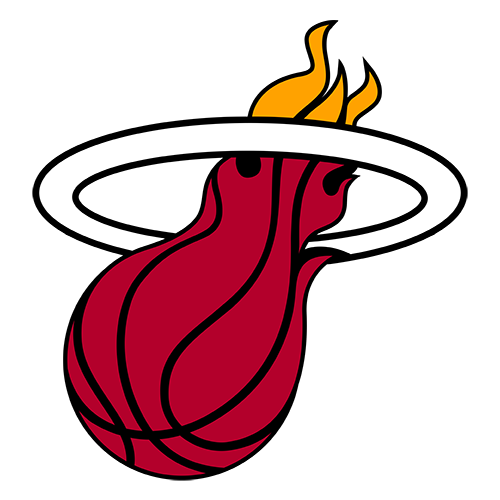 | | 1 | 2 | 3 | 4 | OT | T |
| --- | --- | --- | --- | --- | --- | --- |
| MIA | 32 | 21 | 20 | 22 | 21 | 116 |
| NY | 23 | 24 | 20 | 28 | 15 | 110 |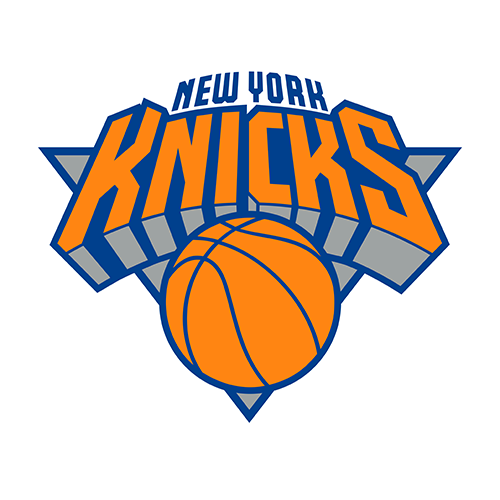 Wade gives Marbury the shake-n-bake
NEW YORK (AP) -- Dwyane Wade was being dared to drive to his
left, so that's exactly what he did -- with flair.
Wade dribbled the ball between his legs three times before
darting around Stephon Marbury and making a layup, easily the
prettiest play of overtime in the Miami Heat's 116-110 victory over
the New York Knicks on Wednesday night.
"He tried to force me to go to the big man, so I attacked the
big man," Wade said. "I think I scored on that play."
Indeed he did, giving the Heat a 105-99 lead that the Knicks
never recovered from.
Wade tied a franchise record by scoring 10 points in overtime,
finishing with 30 points, six assists and six rebounds. Damon Jones
added a season-high 24 points and Shaquille O'Neal had 16 points
and 13 rebounds as Miami won its fourth straight.
"Nice to know on the road we don't need (O'Neal) and Dwyane to
be magnificent," Heat coach Stan Van Gundy said.
Marbury led a fourth-quarter comeback and scored 36 points for
the Knicks, who lost for the 17th time in their past 20 games.
Displaying the one quality -- a refusal to quit -- that team
president Isiah Thomas considered praiseworthy after a 1-5 road
trip, the Knicks rallied behind Marbury with a 13-2 run in the
final 3:53 of regulation.
But New York had a bad possession in the final seconds of the
fourth quarter and never led in overtime.
"We just haven't been doing it," Marbury said. "There's no
explanation for it. You have to do it."
Prior to the game, Thomas held a 20-minute news conference in
which he reiterated that he isn't interested in coaching the
Knicks, saying his job is to lead the organization as the team
president.
He also said he was flattered by Phil Jackson expressing
interest in possibly becoming the Knicks' head coach but cautioned
that the task of turning the franchise around will be a "long,
slow, tedious process."
Miami made five 3-pointers in the first quarter and led 53-47 at
halftime despite O'Neal scoring just six points. Miami's lead
fluctuated between 15 and four in the third quarter, and the Heat
stayed ahead until Tim Thomas hit a 3-pointer for a 92-92 tie with
1:57 remaining.
It was 95-95 when Kurt Thomas grabbed an offensive rebound with
25 seconds left. The Knicks let the clock run down but could not
manage a decent attempt, with Kurt Thomas' 22-footer failing to hit
the rim.
That left Miami with 2.2 seconds to get off a final shot, but
Eddie Jones missed a 17-footer to send the game to overtime.
"A lot of times in this league you can give up the lead like
that and just die, and we didn't do that," Van Gundy said.
Miami improved the Eastern Conference's best record to 37-14.
"We're a little bit ahead of schedule," O'Neal said. "It's
still a little to early to have that feeling. I don't know if we're
going to be a prime contender or not."
Isiah Thomas, just back from a scouting trip to Spain and Italy,
watched tapes of several of the Knicks' games from their six-game
road trip.
"I'm definitely disappointed with our record, but I'm not
disappointed with our effort or with the fight in our guys. There
was a competitive spirit that I was very pleasantly surprised to
see."
Isiah Thomas even tried to put a positive spin on the Knicks'
chemistry issues, including a recent heated argument on the bench
between Marbury and Kurt Thomas, along with a scuffle at practice
between Kurt Thomas and Bruno Sundov.
"Those are positive things, because our guys are getting sick
and tired of losing, and frustration is setting in," Isiah Thomas
said. "At some point in time, those 12 men in the locker room have
to bond."Game notes
New York C Nazr Mohammed limped off with a strained right
groin with 1:19 left in overtime. "I'm hoping that with a day of
treatment and working on it I'll be all right for Friday," he
said. ... Knicks coach Herb Williams did not sound hopeful that G
Jamal Crawford, out with a sprained left ankle, would be ready
Friday night at Boston. ... Courtside celebrities included rapper
Ja Rule, heiress Paris Hilton and hockey player Mark Messier. The
latter two shook hands and had a brief conversation.