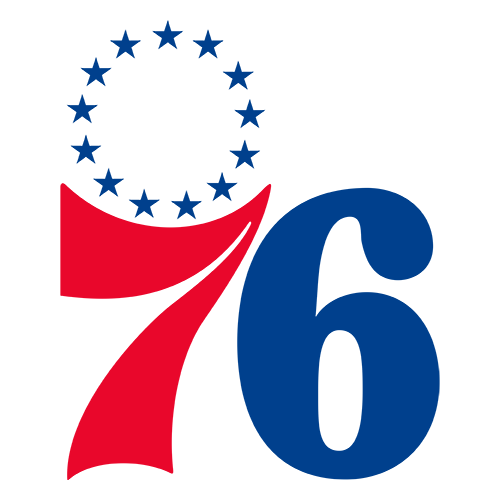 | | 1 | 2 | 3 | 4 | T |
| --- | --- | --- | --- | --- | --- |
| PHI | 25 | 29 | 26 | 29 | 109 |
| SAC | 31 | 27 | 24 | 36 | 118 |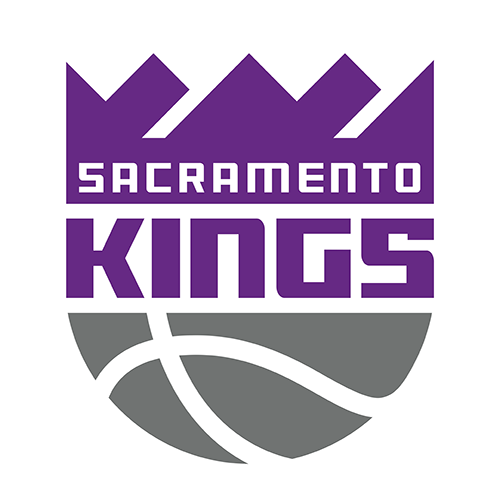 Webber's double-double overshadowed by Mobley's 30
SACRAMENTO, Calif. (AP) -- Chris Webber is ready to move on.
After dressing in the visitors' locker room, wearing Philadelphia's
black uniform and hearing one last roar from the crowd, his seven
seasons in Sacramento finally feel like the past.
And his warm memories of his time with the Kings will last much
longer than the sting of this loss.
Webber had 20 points and 10 rebounds in his first game back at
Arco Arena since the Kings traded him last month, but Cuttino
Mobley scored 30 points in Sacramento's 118-109 victory over the
Philadelphia 76ers on Monday night.
In recent days, Webber did his best to think about anything
instead of his trip back to Sacramento. It finally hit him during a
phone call with Mike Bibby last week -- but strangely, it didn't
bother him.
"You've got to remember, I'm still friends with these guys,"
Webber said. "I talk to them every day about everything. ... I
want to keep these memories here in Sacramento as the best I've
ever had. I just want to enjoy what I had."
Webber spent parts of seven seasons in Sacramento, leading the
team in scoring for five straight years while the Kings made six
playoff appearances and won two division titles in the longest
sustained period of winning in the franchise's history.
The sellout crowd showered Webber with cheers, including a
lengthy standing ovation during pregame introductions -- but the
Kings controlled most of the second half with the up-tempo offense
Webber so loved to play.
Mobley hit six 3-pointers in his best game since joining the
Kings, and fellow newcomer Kenny Thomas had 20 points and 15
rebounds against his former team.
After hitting four of his first five shots, Webber never got in
a rhythm. The five-time All-Star went 8-for-26, missing nine of his
12 shots after halftime -- and after he returned to the game with
5:37 to play, Sacramento scored nine straight points to clinch the
win.
Webber left the game to mild cheers with 16.9 seconds left, and
he headed up the tunnel to the 76ers' locker room with time still
on the clock. He was followed by Allen Iverson, who had 34 points
and eight assists.
"None of this compares with being traded," Webber said.
"Being told you're traded, nothing compares to that. ... It's been
tough, but that's life. What's great is I'll always have the
memories to fall back on. Nothing can make this a bad day for me."
Although the Kings decided to reconfigure their roster without
their longtime power forward's surgically repaired knee and $127
million contract, the fans haven't forgotten the good times he
provided. Dozens turned out in jerseys and T-shirts featuring
Webber's No. 4, and many others held up signs in tribute.
"I'm just glad everything is over," Iverson said. "All the
excitement around the whole thing is over, and know now he can
officially get out of Sacramento and make Philly his home."
The Kings' recent additions dominated their ninth straight
victory over Philadelphia. Mobley was outstanding from outside,
where he led the Kings' 11-for-15 shooting on 3-pointers, and his
rebound dunk with 3:40 to play punctuated the victory.
Brian Skinner -- who joined the Kings along with Thomas and
Corliss Williamson in the trade -- had 13 points and a career-high
19 rebounds, patrolling the lane with the force and smarts he
rarely got a chance to show as a benchwarmer in Philadelphia.
Even Bibby emerged from his eight-game shooting slump in the
fourth quarter, scoring 13 of his 18 points as the Kings buried
Philadelphia with 36 points. Peja Stojakovic had 26 points, hitting
two 3-pointers.
The 76ers are 9-7 since acquiring Webber, while the Kings
improved to 10-8 since his departure. The full impact of the trade
won't be known for years, but Sacramento won both of the clubs'
head-to-head meetings since the deal.
The Kings' three former Sixers had their homecoming just three
days after the trade, when Sacramento won 101-99 at Philadelphia on
Feb. 26. Webber had a chance to win that game in the final seconds,
but missed a layup after grabbing an offensive rebound.
This game was important for Webber, but Thomas and Skinner also
couldn't wait.
"I went to bed at around 8 o'clock last night, so I was really
looking forward to it," Thomas said. "I was just trying to come
out with a lot of energy. ... Overall, our energy was unbelievable.
I think this was one of the best games we've played since I've been
here."
Game notes
Skinner also had a career-high five assists. ... Williamson
missed the game because of a migraine headache. ... Sixers C Samuel
Dalembert missed two layups and a 2-foot hook shot during one
bizarre sequence in the first quarter. He finished with 16 points,
16 rebounds and five blocked shots, however. ... Iverson was
14-for-31 after making just five of his 28 shots against the Lakers
on Sunday night.