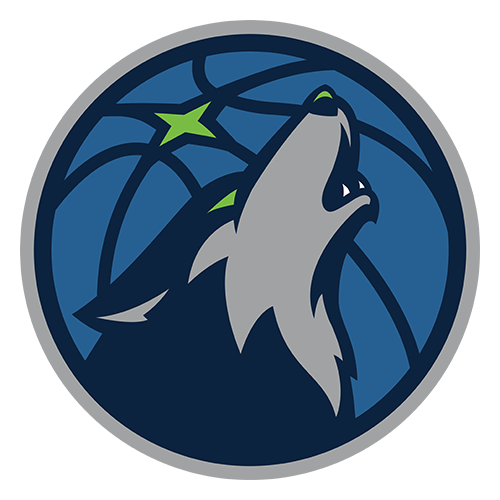 | | 1 | 2 | 3 | 4 | T |
| --- | --- | --- | --- | --- | --- |
| MIN | 20 | 27 | 38 | 27 | 112 |
| SAC | 25 | 21 | 24 | 30 | 100 |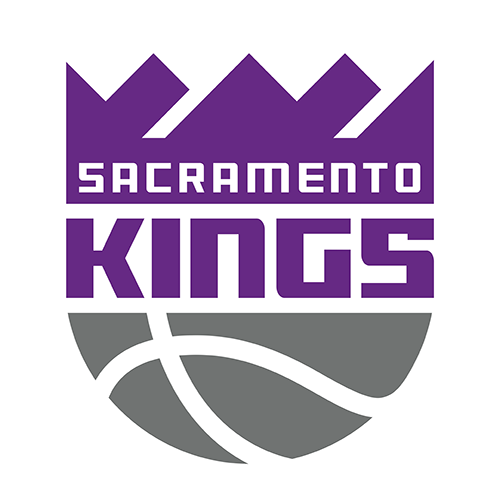 Garnett puts up 30 while Sprewell adds 23
SACRAMENTO, Calif. (AP) -- While the Timberwolves headed for the
team bus after an impressive win over the Kings, Wally Szczerbiak
recited most of the Memphis Grizzlies' remaining schedule by heart
as he chatted with Ervin Johnson about Minnesota's playoff chances.
"We need Denver to beat Memphis," Szczerbiak said. "We can't
relax."
The Timberwolves will need some help to earn their ninth
straight playoff appearance. They also need every win they can get
-- and they certainly had more passion and accuracy than their
opponents in Sacramento.
Kevin Garnett had 30 points and 13 rebounds, and Latrell
Sprewell added 23 points in Minnesota's 112-100 victory Sunday.
Sam Cassell scored 13 of his 16 points in the first half for the
Timberwolves, who have won four straight regular-season games in
Sacramento. Minnesota made 53 percent of its shots and took a
16-point lead early in the fourth quarter before holding on to
extend the longest current winning streak of any opponent at Arco
Arena.
With their sixth victory in seven games, the ninth-place
Timberwolves (39-35) stayed three games behind Denver and Memphis
for the final two Western Conference playoff spots. The Grizzlies
beat the Los Angeles Lakers 102-82 on Sunday, while the Nuggets
were idle.
But after a disappointing start that cost coach Flip Saunders
his job, the Timberwolves began a playoff push two weeks ago with
the first of five straight victories. That winning streak ended
Friday night in Phoenix, but Minnesota faces just three teams with
winning records in its final eight games.
"We don't have anyone to blame for the situation we're in but
ourselves," Cassell said. "The only people that are going to get
us out of this situation is ourselves. We've got to keep doing what
we're doing."
Peja Stojakovic scored 25 points for the Kings, who grabbed a
season-high 24 offensive rebounds -- 20 in the first half -- but
couldn't do much else in a comfortable win for the Timberwolves.
Sacramento remained in fifth place, a half-game in front of
Houston, which lost to Phoenix 91-78.
"When you go on a road trip and beat Cleveland (on Friday
night), you can't come back home and lose to Minnesota,"
Stojakovic said. "They're fighting for their playoff spot, and we
have to have that same attitude. We should be fighting for our
playoff spot."
Mike Bibby scored 19 points and Cuttino Mobley added 16 for the
Kings, who must win five of their final seven games to reach 50
victories for the fifth straight season. Kenny Thomas had 11 points
and a season-high 16 rebounds.
Minnesota made a 17-6 run in the final 4 minutes of the third
quarter. Sacramento closed to 93-86 on Mobley's layup with 6:11 to
play, but Sprewell scored eight points in the next 4½ minutes while
also playing strong defense.
"Our offense is pretty good, and besides our rebounding, we did
a nice job," Minnesota coach Kevin McHale said. "(The Kings) have
a little different look with Kenny Thomas, (Brian) Skinner and
Corliss (Williamson). This team is not as finesse-y as it used to
be. They come in and push you back."
These clubs had the makings of a rivalry following the
Timberwolves' seven-game victory over the Kings in the second round
of last season's playoffs, but Sacramento has a dramatically
different look without Chris Webber, Brad Miller and Doug Christie.
"It's very weird, Webb not being here and not seeing him and
Bibby, that one-two punch," Garnett said. "As a fan of the game,
I'm upset that those two can't enlighten us on behind-the-backs and
no-looks and the fun they bring here at Arco."
Sacramento dropped to 27-11 at home -- its worst record at Arco
Arena in five years. After six straight seasons without a home loss
by more than 15 points, the Kings have three such defeats already
this season -- and they needed a late rally to avoid another one.
"We just didn't guard them well enough the whole game," coach
Rick Adelman said. "In the second half, we got our heads down.
They played like a team that really needed to win, and they shot it
well and executed well. We didn't have any answer for them."
The Kings had a huge rebounding advantage for most of the game,
but couldn't do much with it because they made just 38 percent of
their shots.
"They're killing us on the boards! They're killing us!"
Cassell screamed to his bench after Sacramento got six offensive
rebounds on two possessions late in the first half.
Game notes
Mobley and Thomas got technical fouls in the fourth quarter
for arguing. ... Jimmy Jam, the Minneapolis music producer who's a
courtside regular at the Timberwolves' home games, watched this
game from courtside seats.
Regular Season Series
MIN Wins 3-1
Sleep Train Arena
Attendance: 17,317
Capacity: 17,317
Referees:
Eddie F. Rush
James Capers
Ed Malloy
2022-23 Northwest Standings
2022-23 Pacific Standings