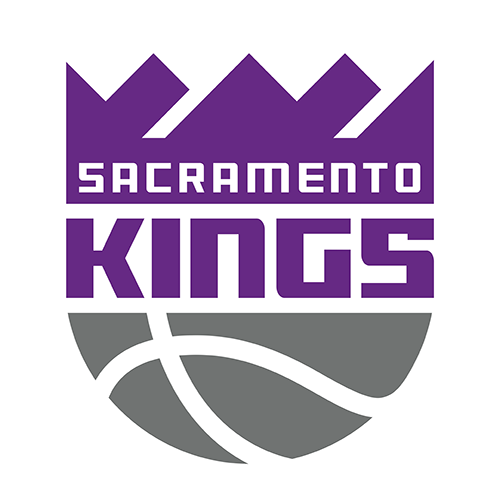 | | 1 | 2 | 3 | 4 | T |
| --- | --- | --- | --- | --- | --- |
| SAC | 21 | 12 | 19 | 15 | 67 |
| NO | 22 | 22 | 28 | 21 | 93 |

Hornets build big lead, cruise to win Oklahoma City opener
OKLAHOMA CITY (AP) -- They're still officially the team from New
Orleans, but judging by the roaring capacity crowd and the
startling success of their Oklahoma City debut Tuesday, the Hornets
should happy to wear those "OKC" patches for a while.
J.R. Smith scored 19 points and had two electrifying dunks as
New Orleans beat the Sacramento Kings 93-67 on the NBA's opening
night, which also marked the first of 35 Hornets "home" games in
Oklahoma City.
The celebration began with a street party outside the Ford
Center, then got even more lively inside the sold-out arena as the
Hornets, 18-64 last season, beat a Kings team expected to contend.
"We're a young team, so we feed off the crowd easily," Smith
said. "It's a great city, full of great fans."
P.J. Brown scored eight points during a 16-2 run midway through
the second quarter that gave the Hornets a 38-27 lead. Smith's
two-handed fast-break dunk was the highlight of the run for New
Orleans, which wore white jerseys with a hexagonal "OKC" patch on
the right shoulder.
Brown finished with 20 points and 10 rebounds, Speedy Claxton
added 17 and Chris Paul, the team's No. 1 pick in this year's
draft, added 13 .
Peja Stojakovic scored 18 and Shareef Abdur-Rahim added 14 for
the Kings, who shot only 31.3 percent.
"We knew they were going to come out and attack us," Kings
coach Rick Adelman said. "It was the first game here. The crowd
was into it."
Adelman said the Kings got out of synch offensively in the
second quarter, when they scored only 12 points and the Hornets
pulled away.
"We've got to come out and be the aggressor," Smith said. "We
got them second-guessing themselves, and that's what you've got to
do to win."
New Orleans, which was the lowest scoring team in the league
last season, built its lead to 20 points in the third quarter as
Smith again energized the crowd. He had seven points during a 12-0
run that put the Hornets up 58-38.
The Hornets were searching for a place to play this season after
Hurricane Katrina devastated New Orleans. The other six home games
will be played in Baton Rouge, La.
"I think everybody's excited about getting the season started,
but there's going to be a lot of people that start to think back on
where we're supposed to be in New Orleans and what happened in New
Orleans," Hornets coach Byron Scott said before the game. "You're
going to get some mixed feelings."
A street party before the game offered fans the chance to take
part in interactive games, get their face painted in Hornets colors
and listen to live bands. New Orleans then got a standing ovation
when players ran onto the court for pre-game warmups to the
announcement "Here come your Hornets!"
Desmond Mason, a former Oklahoma State star, and Paul got the
loudest ovations during introductions, and fans didn't sit down
until Brown scored inside for the Hornets' first basket.
Another ovation came after Claxton hit a 3-pointer and the
Hornets led 22-21 after the first quarter. More came when Hornets
vice president Willis Reed and Bill Walton, who signed autographs
before the game, were introduced.
The crowd chanted "de-fense" and booed when officials called
fouls against the team the public address announcer called the
"hometown Hornets."
"With that loud crowd out there, I think we're going to have
one of the loudest crowds in the NBA, if not the loudest," New
Orleans forward Rasual Butler said.
Before the game, Hornets owner George Shinn admitted he was a
bit leery when NBA commissioner David Stern recommended Oklahoma
City for a temporary home. He was beaming afterward, predicting
that if the level of support continues, "they're going to see a
lot more wins than anyone expected."
"It was electric. It was absolutely electric. It was as good
I've seen it," Shinn said.
Shinn said he had to be careful talking about the Hornets'
future, but it's still the team's goal to return to New Orleans.
"When we go back to New Orleans, this city will get a
franchise, I'm convinced," Shinn said. "Whether the NBA is smart
enough to come here or the NHL or the NFL or baseball, somebody
will come here. This market is going to be too good for them to
pass up."Game notes
Kings first-round draft pick Francisco Garcia had five
points in his debut. ... Sacramento's lowest point total last
season came in a 103-73 loss to San Antonio on Jan. 23 ... All 12
Hornets played, and all but Chris Andersen scored.