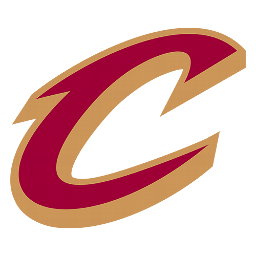 | | 1 | 2 | 3 | 4 | T |
| --- | --- | --- | --- | --- | --- |
| CLE | 23 | 28 | 22 | 29 | 102 |
| SAC | 19 | 25 | 28 | 25 | 97 |
Cavs snap nine-game losing streak at Arco
SACRAMENTO, Calif. (AP) -- LeBron James listened intently while
Mike Brown drew up the Cleveland Cavaliers' next play. After the
fourth-quarter huddle broke, James had his own coaching advice for
the Cavs: Defense, not diagrams, would win it.
James followed Brown's coaching and his own leadership in the
tense final minutes, scoring 11 of his 30 points in the fourth
quarter of the Cavaliers' 102-97 victory over the Sacramento Kings
on Tuesday night.
James added six rebounds and six assists in the building where
he made his NBA debut, taking a few bad shots but still carrying
the Cavs down the stretch with points and words. Still 3½ weeks shy
of his 21st birthday, the superstar is honing his leadership skills
and his jumper in each tenacious performance.
"We just played well," James said. "We were able to get stops
in the first half and knock down some key shots in the second. ...
We're coming together as a team, but it takes a long time. A game
like this is a good test of where we're at, and I like how we
responded."
Larry Hughes scored 24 points for the Cavaliers, who snapped a
nine-game losing streak against the Kings with their first victory
in seven trips to Arco Arena since March 19, 1998.
Cleveland won for just the second time in six games, salvaging
the final stop of a three-game West Coast road trip during a tough
fourth quarter against the Kings, who rallied to take their first
lead since the opening minutes.
But James seized his third straight 30-point game, scoring on
three consecutive drives to the basket to take a lead that the Cavs
wouldn't lose. Cleveland also held the Kings scoreless for 4
minutes, then made its free throws in the final minutes to hang on.
"He's a guy that's carried us through a lot of these
ballgames," Brown said. "He has teammates that help him out, but
he knew down the stretch that we needed to get defensive stops."
James began his career in Sacramento two seasons ago, scoring 25
points in an electric season-opening loss to the Kings. He had 18
points, eight rebounds and six assists in his return last January --
another loss.
James scored 13 points as Cleveland went ahead by 13 late in the
second quarter, but Sacramento finally began to play with
desperation worthy of its situation. The Kings tied it at 70 on
Bonzi Wells' three-point play late in the third.
Shareef Abdur-Rahim scored 25 points for the Kings, who lost
their fourth straight when they couldn't recover from a dismal
first half. Sacramento has lost three straight home games for the
first time since April 7-11, 2000.
Wells had 19 points, 12 rebounds and six assists for the Kings,
who are off to a rocky 7-11 start in their first season with
Abdur-Rahim and Wells. Coach Rick Adelman, who had never lost to
Cleveland at Arco, acknowledged his tenuous job security on Monday,
but vowed to keep trying combinations with his reconfigured lineup.
"We've lost four in a row and three at home -- that's not
good," Adelman said. "I know how to get out of it. We have to
come back tomorrow and look at this game, and just keep pushing.
You can't give up on it. You have to keep pushing and break
through, and once you break through, you can start building. But
you have to get there first."
Everybody seems to be getting there before the Kings these days.
Earlier in the season, New York and Detroit snapped eight-game
losing streaks at Arco Arena, traditionally one of the NBA's
toughest road buildings.
"I think we're letting our fans down, and we've got to change
it," Mike Bibby said. "I think we could have hustled a little bit
more. We could have had more effort. We just have to get over that
hump. The game kept going back and forth. We needed stops, but we
just couldn't get them."
Bibby scored 16 points and Peja Stojakovic had 15 -- but the
Kings' veteran leaders combined for 10-of-29 shooting, the latest
in a string of dismal games from the field.
Drew Gooden and Zydrunas Ilgauskas each had 14 points and seven
rebounds for Cleveland.Game notes
The Kings are 6-6 at home. Last season, they didn't lose
six home games until Feb. 1. ... Cavs F Sasha Pavlovic was
deactivated after spraining his ankle in practice Monday. The team
isn't sure when he'll return. ... Kings C Brad Miller got a bloody
nose early in the third quarter. He finished with 12 points and 10
rebounds. ... Both teams largely stuck to eight-man rotations.
Cleveland's bench outscored Sacramento's reserves 11-10.
Regular Season Series
CLE leads 1-0
Sleep Train Arena
7:00 PM, December 6, 2005
Attendance: 17,317
Capacity: 17,317
Referees:
Greg Willard
Rodney Mott
Anthony Jordan
2023-24 Central Standings
2023-24 Pacific Standings