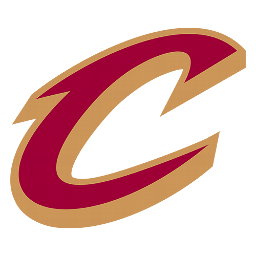 | | 1 | 2 | 3 | 4 | T |
| --- | --- | --- | --- | --- | --- |
| CLE | 32 | 23 | 27 | 24 | 106 |
| MIL | 28 | 24 | 34 | 25 | 111 |
James nets NBA season-high 52 in Cavs loss
MILWAUKEE (AP) -- LeBron James did everything but win.
The 20-year-old star scored an NBA season-high 52 points, but
T.J. Ford tied his career high with 24 and Michael Redd added 23 to
help the Milwaukee Bucks beat James and the Cleveland Cavaliers
111-106 on Saturday night.
James was 19-for-29 from the floor, including 5-of-9 shooting
from 3-point range, and 9-for-10 from the line. He fell four points
short of his career high of 56 set in a loss at Toronto on March
20.
"I don't want to score 50 again for the rest of my career
because I am now 0-2 when I score 50," James joked after the game.
"I don't look at it as me playing well. It's the fact that we
didn't get a win and that's all I care for."
James, who also had seven assists and seven defensive rebounds,
had 31 points in the first half on 13-of-17 shooting and 3-of-4
from the 3-point line.
Kobe Bryant had the previous NBA high this season of 46 points
for the Los Angeles Lakers in an overtime game against New Jersey
on Nov. 27.
"He scored 50-some in Toronto and we ended up losing,"
Zydrunas Ilgauskas said. "He obviously had a great night, but we
couldn't get the crucial stops. They beat us to the loose balls or
they got the offensive boards or we had offensive breakdowns."
The Bucks couldn't stop James, but did a great job on his
teammates.
"We didn't want him to go off for 50, but he shot the ball so
well coming out that it's was kind of hard to stop him," said
Andrew Bogut, who had a career-high 21 points, including seven down
the stretch as the Bucks handed Cleveland its seventh consecutive
loss in Milwaukee since March 8, 2002. "Other guys didn't get
involved in the second half and that keyed us."
Ilgauskas scored 12 of his 20 points in the first half for
Cleveland. Larry Hughes, the team's second-leading scorer, had all
of his nine points in the second half.
The Bucks have won five of their last six games.
James, who entered the game averaging 29 points, became the
first Cavaliers player to have five consecutive games of 30 or more
points. Mike Mitchell scored at least 30 points in four straight
games from March 1-9, 1981.
Ford's 24 points came on 9-of-12 shooting, including a
career-high 5-of-5 from 3-point range. He also had nine assists.
"That's not what he's known for, but he stepped up and hit
them," Cavaliers coach Mike Brown said.
The Bucks outrebounded the Cavaliers 41-28, with Jamaal Magloire
grabbing 15.
Cleveland is 1-4 during James' scoring surge and has lost six of
its last eight since a season-high eight-game winning streak.
"We will get it together," James said. "We know we're a good
team."
The Bucks led 86-82 going into the fourth and Mo Williams'
3-pointer gave them a 91-84 lead early in the fourth. But Milwaukee
couldn't pull away.
James' layup tied it at 98 with 5:07 to play, but Bogut, the No.
1 pick in the 2005 draft, took over down the stretch.
Bogut dunked over James, who had 10 points in the fourth, and
after Ford made a layup, Bogut added another layup and Milwaukee
led 104-99 with 2:40 left.
Then Ford came off a screen set by Bogut to hit a jumper and a
106-101 lead with less than a minute left. Bogut scored off a
rebound to push the lead to 108-103 with 32.9 seconds left.
"I'm just trying to play hard," Bogut said. "I'm just proving
a point to myself that I can play in this league."
James banked in a 3-pointer to trim the lead to two points, but
Bobby Simmons made a free throw and Cleveland could get no closer.
Donyell Marshall missed a 3-pointer with 11 seconds left.
Simmons grabbed the rebound and was fouled. He made both free
throws and Cleveland missed two 3-points attempts in the final 9.3
seconds.
James tripped over Dan Gadzuric late in the third quarter, but
finished the quarter. The Cleveland star did not start the fourth
and received treatment on his left leg during the break. He
returned in the fourth and cut and slashed to the basket without
any problem, but only attempted five shots in the fourth.Game notes
In his previous three games, James was a combined
29-for-74. ... Bucks forward Toni Kukoc, inactive with a neck
strain for Wednesday night's game at Philadelphia, was back. ...
Bryant, Dirk Nowitzki and Allen Iverson also have had four
consecutive games of 30 or more points this season. ... The Bucks
are 9-1 against the Eastern Conference.