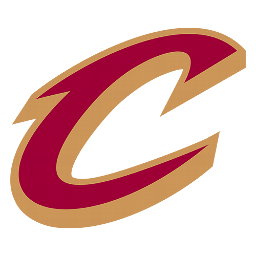 | | 1 | 2 | 3 | 4 | T |
| --- | --- | --- | --- | --- | --- |
| CLE | 30 | 16 | 21 | 20 | 87 |
| POR | 27 | 24 | 20 | 18 | 89 |
Portland 89, Cleveland 87
PORTLAND, Ore. (AP) -- After Ruben Patterson made sure LeBron
James didn't beat the Portland Trail Blazers, he took a bit of
good-natured ribbing from teammate Zach Randolph.
Randolph serenaded Patterson in the locker room: "If Ruben
can't do it, nobody can!"
Patterson and Randolph each had 16 points and seven rebounds,
and the Trail Blazers edged the depleted Cleveland Cavaliers 89-87
Sunday night.
LeBron James had 29 points, 13 rebounds and seven assists for
the Cavaliers, who lost their fourth straight. James had just seven
points in the second half, with Patterson leading the way on
defense.
"Ruben came in and gave us big energy," Blazers coach Nate
McMillan said. "He wore LeBron down."
The Blazers, who have won three straight for just the second
time this season, led by as many as 11 points in the second half,
but the Cavaliers cut their deficit to 83-81 on Alan Henderson's
layup. James followed with a 3-pointer to give Cleveland an 84-83
lead with 3:10 to go.
Juan Dixon answered with a 3 to put Portland back in front
before Cleveland's Zydrunas Ilgauskas tied it with a jumper. With
47.7 seconds left, Henderson fouled Randolph, who made both his
shots to give the Blazers an 88-86 lead.
Eric Snow missed one of two free throws to make it 88-87 with
37.1 seconds to go. After both sides missed long jumpers, Ilgauskas
fouled out and Patterson made just one of his foul shots.
James took the ball down the court, and Snow was off with his
long jumper as time wound down.
"I just didn't make the shots I wanted to in the second half,"
James said.
Afterward, McMillan embraced Patterson.
"He just said 'Great D," Patterson said.
The Cavaliers have been hurt by the loss of Larry Hughes, who is
expected to miss eight weeks after having surgery on his broken
right middle finger. Cleveland is 2-5 without him, including a
115-106 loss Saturday at Phoenix. James had 46 points, eight
assists and seven rebounds against the Suns.
The Cavaliers also were without forward Drew Gooden, who left
the game against the Suns with a strained right thigh. The team
said Gooden was day-to-day and scheduled to see a doctor on Monday.
"This is a tough time for us," James said.
The loss of Gooden, who has had six double-doubles in his last
10 games, put an added burden on James, who had 22 points in the
first half.
The Cavaliers trailed by as many as seven points in the half,
but James kept making sure the game didn't get out of hand -- his
rim-shaking dunk made tied it at 43.
After the Blazers led 51-46 at the break, the Cavaliers came out
with a 13-2 run capped by Damon Jones' 3-pointer to take a 59-53
advantage.
The Blazers came back to take a 77-67 lead on Theo Ratliff's
dunk.
"Ruben is a good defender ... that's what he prides himself
in," Cleveland coach Mike Brown said. "He did a great job on D,
making it tough on LeBron, and he had a lot of help from his
teammates."
Portland was coming off a 113-108 victory over the Orlando Magic
on Friday night, and 113-103 victory over the Los Angeles Lakers
two nights earlier.Game notes
James committed Saturday to join the United States national
team for this year's world championships and 2008 Olympics. ...
Former Southern California coach George Raveling was in the crowd.
... Cavaliers forward Luke Jackson hails from Creswell, Ore., and
went to the University of Oregon, where he played with guard Luke
Ridnour, now with the Seattle SuperSonics.
Regular Season Series
POR leads 1-0
Moda Center
6:00 PM, January 15, 2006
Attendance: 19,383
Capacity: 19,441
Referees:
Jim Clark
Phil Robinson
Michael Henderson
2023-24 Central Standings
2023-24 Northwest Standings