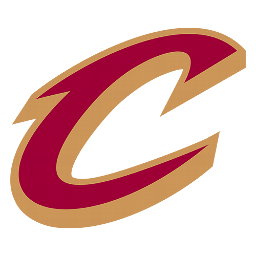 | | 1 | 2 | 3 | 4 | T |
| --- | --- | --- | --- | --- | --- |
| CLE | 14 | 29 | 27 | 19 | 89 |
| DEN | 28 | 20 | 23 | 19 | 90 |
Cavs miss late chances as Nuggets eke out win
DENVER (AP) -- LeBron James grabbed the rebound but not the
moment.
James pulled down his own missed free throw -- which he purposely
misfired with .6 seconds left -- and drew another foul with
Cleveland trailing Denver by two points.
After swishing his first foul shot, he missed his second and
Alan Henderson's tip-in bounced out at the buzzer, leaving the
Nuggets to celebrate a 90-89 victory over the Cavaliers on
Wednesday night.
"It just didn't go down," a crestfallen James said. "I shot
it just like I shoot any other free throw, I just missed it. We
have to move on. Everything that happened here tonight, I blame
myself. When we win, I get the credit, when we lose I take the
blame for it, it's just another loss.
"I'm the leader of this team and I failed to make plays down
the stretch. I'm the leader and I'm supposed to make plays down the
stretch, and we lost. So put it on me."
James finished with 24 points but the Cavs lost their fifth
straight, including the first four on their Western trip.
Carmelo Anthony and Earl Boykins led the Nuggets with 17 points
each and Kenyon Martin and Eduardo Najera each scored 16. Martin
also grabbed a season-best 17 rebounds.
Anthony was held to his lowest output in a full game since Nov.
23, but he sure was proud of his defense.
"The whole game my focus was to stop LeBron from getting 30
points out there," Anthony said. " It was a tough task, but
overall I feel like I did a pretty decent job while I was in the
game on him. The most important thing is that we came away with a
victory."
Anthony did have one very huge basket, as usual.
He zipped past Ira Newble for a dunk that gave Denver an 89-87
lead with 21 seconds left. Eduardo Najera stole the ball at the
other end and had a chance to seal it when he was fouled by Eric
Snow with 4.6 seconds left, but he missed his second shot, leaving
Cleveland down 90-87 with a chance to send the game into overtime
with a 3-pointer.
Andre Miller fouled James before he could set up for a three,
and James made his first shot, then purposefully misfired his
second and grabbed his own rebound while Martin got whistled for
the foul.
"It was a perfect miss," James said. "That sounds crazy, but
I missed it perfectly, and I followed it and got fouled, and we
were in a position to go to OT, but I lost the game for us. I've
never practiced that but I know how to hit the back of the rim and
make it pop out."
Nuggets coach George Karl questioned how James could have gotten
his own miss within the rules.
"My gut says he's not allowed to break the plane until the ball
hits the rim," Karl said. "He's pretty Superman-like if he could
get where he got without him breaking the plane."
James swished the first shot to make it 90-89, then missed his
second.
Henderson reached in for the tip and for a second felt like he
had seized the moment.
"I got a hand on it and I really thought it was going to go in
the basket," Henderson said. "I thought it was good."
Henderson and Zydrunas Ilgauskas each added 16 points for
Cleveland. Ilgauskas played despite a sore left knee but Cavs
forward Drew Gooden sat out his second straight game with a
strained right thigh.
James picked up a quick foul early on and was heading to the
bench with his second at the 3:33 mark of the first quarter when
official Joe Crawford corrected the call to a foul on Donyell
Marshall instead.
James spun around and stayed in the game, no doubt pleasing
ESPN, which was broadcasting the head-to-head matchup between James
and Anthony, the first and third selections in the 2003 NBA draft,
respectively, who have been compared to each other since their high
school days.
The coaches had differing opinions on the marquee matchup, with
Karl saying he resented the notion that this was a matchup of
rising stars and not teams and Cleveland's Mike Brown saying all
the hype was good for the game.
Martin concurred with his coach: "It's not the LeBron and
Carmelo show, it's the Nuggets and Cavaliers."
Indeed, although James came within an assist of a triple-double,
neither he nor Anthony had an All-Star performance on this night.
"No we didn't, but I won the game, so that's the only thing I
can keep saying," Anthony said. "Regardless of how I played, how
he played, I won the game. I think we both gave a good effort out
there. I take my hat off to both of us."Game notes
5-5 Boykins rejected a shot by 5-10 Mike Wilks in the first
half. ... Nuggets C Marcus Camby said he'll have pins removed from
his broken right pinkie next week but doesn't know when he'll
return to the lineup. ... Henderson had season highs in both points
and rebounds (12).