| | 1 | 2 | 3 | 4 | T |
| --- | --- | --- | --- | --- | --- |
| DAL | 18 | 31 | 25 | 28 | 102 |
| GS | 27 | 28 | 23 | 15 | 93 |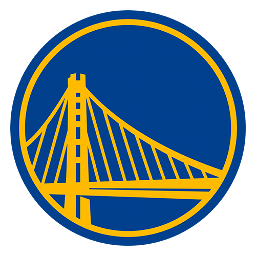 Stackhouse scores 23 in Mavs' sixth straight win
OAKLAND, Calif. (AP) -- Avery Johnson cited his Dallas Mavericks'
defense and rebounding as the reasons for the victory that sent
their coach to the All-Star game.
He also knew the Golden State Warriors helped out just as much
with a phenomenally inept fourth quarter.
Jerry Stackhouse scored a season-high 23 points, Dirk Nowitzki
added 18 and the Mavericks roared past the Warriors in the final
minutes for their sixth straight victory, 102-93 on Wednesday
night.
Jason Terry scored 16 points for the Mavericks, who got their
17th road victory of the season and improved to 4-0 on their
five-game road trip. After Johnson watched his team trudge through
the first half of their first game in three days, he was pleased to
see a near-flawless finish.
And the Mavs had plenty of help from the Warriors, who
absolutely fell apart in the fourth quarter -- missing their first
16 shots and going 10:42 between field goals.
"They missed some shots, but I know we contested them better in
the fourth quarter than we did all game," said Johnson, who
clinched the right to coach the Western Conference All-Stars in
Houston next month. "(The All-Star game) is nothing about me. It
just shows the guys that play for the Mavs won some games."
The Mavs have won more than a few: They're 32-10. Dallas
overcame a slow start with dynamic play in the final minutes,
scoring 15 consecutive points spanning the final two quarters
before cruising to its 12th victory in the last 13 trips to
Oakland.
"They got off to a pretty good start, and we were pretty much
sleepwalking through the first half," said Stackhouse, who hit
three 3-pointers for the second straight game. "Really the key was
our rebounding and getting them to work on the offensive end. We
started to get some second-chance opportunities, and we held them
to one shot."
Baron Davis had 26 points and 10 assists, while Troy Murphy
added 22 points and 14 rebounds -- but Golden State managed just
four free throws while Dallas pulled away in front of a booing home
crowd. Mickael Pietrus' short hook with 1:47 to play was the
Warriors' first field goal of the fourth quarter, ending a 24-4 run
by Dallas.
"All of a sudden, we went stone cold," coach Mike Montgomery
said. "We just can't sustain the level. Part of it is rebounding,
and part of it is free throw shooting. When we learn to play, (and)
sustain a level like we're capable of, then we'll be able to beat
these teams."
The Warriors have lost eight of their last 10, falling into
disarray at the midway point of the season after their most
promising start since their last trip to the playoffs in 1994.
"We're better than we've been since I've been here, but we're
also more disappointed, because we have the talent to be over
.500," said Mike Dunleavy, who scored just eight points in 38
minutes. "You just have to stick with it and fight through it. Who
knows how good this team can be or where we'll finish up?"
The Mavericks took their first lead since the opening minutes on
Stackhouse's 3-pointer early in the fourth, then went ahead 87-78
on Nowitzki's jumper with 6:51 to play.
Though Jason Richardson finally ended Golden State's scoreless
quarter with one free throw moments later, he then left the game
clutching his back. Richardson finished with 17 points.
The defeat was another late-game embarrassment for the Warriors,
who blew a 19-point lead in the second half of their home loss to
the Los Angeles Clippers on Monday night.
Devin Harris led Dallas with 11 points in the first half, but
sprained his right shoulder with 2.1 seconds left in the first half
when he ran facefirst into Mike Dunleavy's pick. Harris was flat on
the court for several seconds before walking awkwardly to the
locker room.
Golden State led by 11 points in the first quarter when the
Mavericks came out in an uncharacteristic shooting slump. Murphy
went 8-for-11 in the first half, scoring 17 points.Game notes
F Keith Van Horn returned after missing the Mavs' past
three games with a sprained left ankle. He scored two points in 16
minutes. ... Erick Dampier, who spent seven seasons with the
Warriors, was booed heartily. He left Golden State in a sign-and
trade deal before last season. ... Dallas finishes its road trip
Thursday at Seattle.