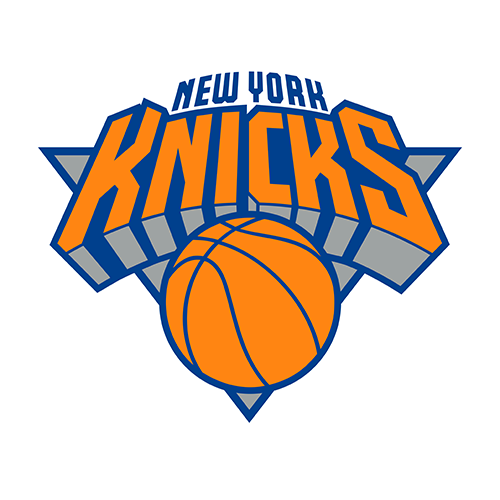 | | 1 | 2 | 3 | 4 | T |
| --- | --- | --- | --- | --- | --- |
| NY | 22 | 17 | 19 | 18 | 76 |
| PHI | 19 | 34 | 17 | 21 | 91 |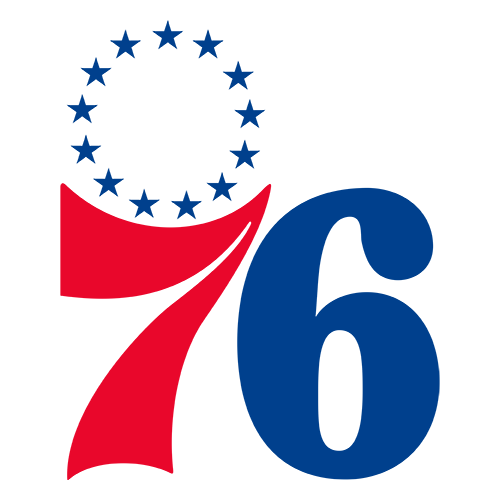 Sixers' role players fuel win with Iverson on bench
PHILADELPHIA (AP) -- Allen Iverson was out and Philadelphia sure
didn't look like it missed him.
Chris Webber had 21 points and 10 rebounds and John Salmons
added 18 points to lead the 76ers over the New York Knicks 91-76 on
Saturday night.
Iverson, second in the NBA with 33.6 points per game, sat out
with a sprained left ankle after he was injured in the fourth
quarter of Thursday's loss against Orlando. Iverson is day-to-day
and will not make the trip to Orlando for Sunday's game.
"Everyone had to raise their game a little higher and I thought
everyone did," coach Maurice Cheeks said.
Cheeks and the rest of the Sixers deflected numerous questions
about whether the Sixers passed more, got Webber involved more and
played better team ball because Iverson did not play.
Kevin Ollie logged 38 minutes in place of Iverson, Salmons also
played 38 and the duo combined for 12 of Philadelphia's 22 assists.
Salmons also had season highs with nine rebounds and seven assists.
Salmons said everyone was active on offense, though he couldn't
find fault with Iverson for scoring like he does.
"When he's in a groove, he's in a groove. Can't nobody stop
him, can't nobody stop him," Salmons said.
Samuel Dalembert had 15 rebounds and five blocked shots for the
Sixers, who played with the kind of defensive toughness Cheeks has
preached all season. The Sixers showed glimpses of it in a brief
two-game streak last week only to revert to their old ways the last
two games.
But they enjoyed a 51-37 rebounding edge for one of the few
times this season, held the Knicks to only 35 percent shooting and
allowed the fewest points scored against them this year. They won
for the fourth time in five games.
"Any time you're missing a player, it's going to be
different," Webber said. "Whether it's good or bad, I don't
know."
Then again, they were playing the woeful Knicks.
Qyntel Woods scored a career-high 24 points and Stephon Marbury
added 14 for New York, which lost for the seventh time in eight
games.
"Story of our season," coach Larry Brown said. "When teams
make a run at us, it's very hard to find the competitive spirit you
need to get back in games."
Marbury's 3-pointer pulled the Knicks to 79-71 late in the game
after they had trailed by double digits since midway through the
second quarter. Andre Iguodala, who scored 16 points, hit a 3 with
2 minutes left that pushed the lead back to 13 and Philadelphia
hung on from there.
"I wouldn't view it as guys aren't showing up because they're
just not playing hard," Marbury said. "I would just say that it
just wasn't there. Some nights you just don't have it."
Instead of relying on Iverson to carry them, the Sixers got
scoring from four different players during a game-changing 18-3 run
late in the second quarter that opened up a 14-point lead.
An encouraging sign for sure, but Cheeks didn't expect any
changes once Iverson returned.
"If you don't allow him to utilize his talents, you're not
letting him be the player he can be," Cheeks said.
Defense keyed the run, with the Sixers scoring nearly basket
because of a rebound or a block. One Dalembert block of a Jackie
Butler shot led to a Webber fast-break dunk. One of Webber's
defensive rebounds was fed to Iguodala for another slam.
Philadelphia grabbed all but one rebound in the quarter and shot
62 percent from the floor to take a 53-39 halftime lead.
"The defense was great," Webber said.
When Marbury, playing with a sore shoulder, had yet another shot
blocked by Dalembert -- the Sixers center snarled at the Knicks and
showed a meanness that's been missing this season.
Game notes
Brown said Marbury will have to play through the pain of a
shoulder injury. "If he gets hurt, it's going to be painful for a
while," he said. ... Cheeks said he knew Iverson was in pain to
miss his first game of the year. "Allen is one of the few guys
that can tolerate a lot of pain," Cheeks said. "If Allen can't
play, you know he's really, really hurt." Ollie made his first
start since 2004 scored six points. ... The Sixers are 17-2 when
they win the rebounding battle. ... One reporter was cut off when
he said, "I know it was the Knicks, but ..." "What does that
mean?" Cheeks snapped.
Regular Season Series
Series tied 1-1
Wells Fargo Center
8:00 PM, January 28, 2006
Coverage: CSN
Attendance: 20,108
Capacity: 21,000
Referees:
Bob Delaney
Mark Wunderlich
Eli Roe
2022-23 Atlantic Standings