| | 1 | 2 | 3 | 4 | T |
| --- | --- | --- | --- | --- | --- |
| LAC | 19 | 21 | 16 | 25 | 81 |
| GS | 29 | 23 | 20 | 16 | 88 |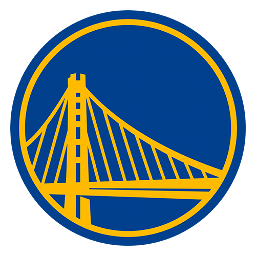 Fisher's 21 points help Warriors beat Clippers
OAKLAND, Calif. (AP) -- Derek Fisher has done his best to help
Golden State fill the void for injured guard Baron Davis.
Fisher had 21 points and nine assists to help the Warriors end a
seven-game losing streak to the Clippers with a 88-81 victory over
Los Angeles on Wednesday night.
"He always does a good job but now it's critical with a couple
of young guys in there," Warriors' coach Mike Montgomery said.
"He's keeping everything organized and running the club."
Jason Richardson scored 20 points and had 10 rebounds for the
Warriors, who also denied Los Angeles its second straight season
series sweep. Mickael Pietrus added 15 points.
"Fisher is stepping up big time," Richardson said. "He's the
leading the show and he's doing a great job. We depend on him."
For the second straight game, Fisher was within an assist of his
first double-double in nearly eight years. He also had 21 points
and nine assists in Monday night's loss to the Memphis Grizzlies.
Davis hurt his ankle against the Cleveland Cavaliers on Saturday
and is questionable for Tuesday's game in Sacramento. He left the
Warriors locker room wearing a boot on his sore right foot.
"I feel like it's my job to step up my game to whatever level
is needed for the team to be successful while guys are out,"
Fisher said. "I don't know if I'm better; just different."
Sam Cassell scored 16 for the Clippers, who lost their third
straight after reaching 30 wins in the fewest games since the
1974-75 Buffalo Braves, who finished with the franchise's best
record (69-33). All-Star Elton Brand added 15 points and 15
rebounds. Brand has reached double figures in scoring in all 49
games he's played.
"We played like we were tired," Clippers coach Mike Dunleavy
said. "Maybe it's a good time for us to get days off. They
outworked us and they played hard. They were all over the boards
and they came up with all the loose balls."
The newly-acquired Vladimir Radmanovic added 14 points and
Cuttino Mobley also had 14 for the Clippers.
"We got outhustled the last three games," Mobley said. "My
guess it's energy. I know I'm dead tired and I hope we do something
during this little break to take care of our bodies. The last three
losses have been frustrating."
The Warriors have won four of their last six at home following a
span in which they lost nine of 12. Golden State beat Los Angeles
for only the fourth time in 17 home games.
"What is needed changes from night to night," Fisher said.
"It depends on who is healthy or how different guys are playing.
If you put guys in a position where they know they will get their
opportunities, then guys get the job done."
The Clippers, coming off their season-worst loss on Monday
night, had won four of their previous five on the road and had
overcome a 19-point deficit to beat the Warriors in their last
meeting on Jan. 23.
The Warriors led by as many as 24 points in the third quarter.
Richardson converted a three-point play with 4:34 left to give
Golden State a 70-46 edge.
The Clippers rallied to within 72-56 entering the fourth
quarter, and cut the deficit to single-digits in the final minute.
"They pulled close but we were going to win that game no matter
what," Richardson said. "To go into the All-Star Break with a win
is a great thing."
Richardson, coming off a season-low 10-point effort on Monday
night, scored 11 in the first quarter to help the Warriors open a
10-point advantage.
Golden State maintained the lead though the Clippers closed to
within 36-35 when Radmanovic hit a 20-footer with 6:30 left in the
half. The Warriors outscored the Clippers 16-5 the rest of the
half. Pietrus hit a 3-pointer from the corner in the final 30
seconds to give the Warriors a 52-40 halftime lead.
Radmanovic, averaging 10.1 points and 4.5 rebounds in his
career, made his Clippers debut late in the first period. The
6-foot-10 forward was acquired for Chris Wilcox on Tuesday.Game notes
Warriors C Andris Biedrins (stiff neck) missed his second
straight, and F Troy Murphy (sprained left ankle) missed his fourth
straight. ... Clippers F Quinton Ross (sore lower back) missed his
second straight. ... Clippers G Corey Maggette was cleared for
light shooting drills on Tuesday. There's no timetable for his
return. He's been out since Dec. 7 with a separated ligament in his
left foot. ... The Warriors have not won more than two in a row at
home since winning four straight between Nov 26-Dec. 2. ... Fisher
averages 17.5 points and 6.5 assists in his six starts.