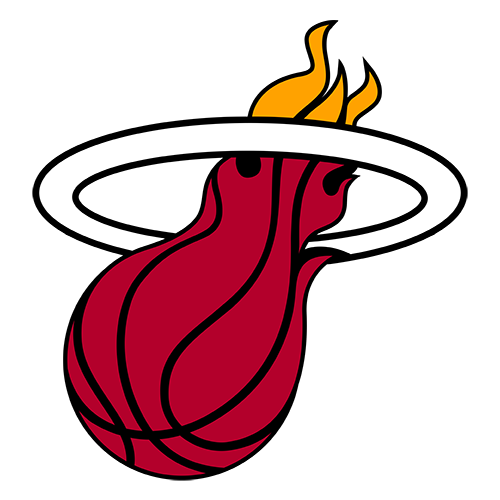 | | 1 | 2 | 3 | 4 | T |
| --- | --- | --- | --- | --- | --- |
| MIA | 24 | 29 | 20 | 26 | 99 |
| CLE | 26 | 18 | 25 | 37 | 106 |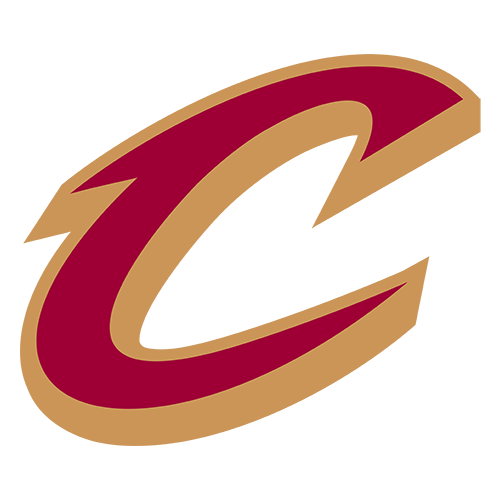 Cavs win seventh straight behind LeBron's triple-double
CLEVELAND (AP) -- LeBron James and Dwyane Wade even impressed
each other.
The two young stars put on a show of dazzling dunks, drives and
playoff-caliber hustle that awed fans, their teammates and a coach
who witnessed the legendary battles between Magic Johnson and Larry
Bird.
| | | |
| --- | --- | --- |
| | | |
| Wins | 7 | 4 |
| Points pg. | 24.4 | 28.9 |
| Assists pg. | 5.5 | 7.6 |
| Rebounds pg. | 5.7 | 5.4 |
"People got a view of absolute greatness," Heat coach Pat
Riley said. "It's absolutely beyond description. I haven't seen
players do that in a long, long time."
James scored 47 points and posted his 10th career triple-double,
outdoing Wade and leading the Cleveland Cavaliers to their seventh
straight win, 106-99 over the Miami Heat on Saturday.
"It's probably the best matchup I've been in," said Wade, who
finished with a season-high 44 points.
"It was great for the game. It was two young guys trying to
propel their teams to a win. I had fun. I know he had fun."
Cleveland started out flat and trailed for most of the second
half as James and Wade dueled to the delight of the sold-out crowd.
The two defended each other several times and even dove on the
floor fighting for a loose ball. Wade outscored James 21-18 in the
fourth quarter and had Miami's final 12 points.
Each time the Cavaliers got close, Wade would hit a jumper or
make a highlight-reel drive to the rim for the Heat, who were
without Shaquille O'Neal.
"He surprises me sometimes but he's Flash and can dominate a
game," James said.
James finally put Cleveland up for good, 101-99, on a slam with
1:13 remaining that left Shandon Anderson, who was looking for an
offensive foul, shaking his head.
Wade missed a 22-foot jumper at the other end. On the next
possession, James dished to Donyell Marshall, who threw down a dunk
that made former Cavaliers player and current announcer Austin Carr
jump up out of his seat. The assist gave James his sixth
triple-double this season.
Antoine Walker and Gary Payton missed 3-pointers and Zydrunas
Ilgauskas and James hit free throws to seal it.
James had 12 rebounds and 10 assists, shooting 16-for-25 from
the field and 13-for-14 from the foul line. Wade's line was almost
as impressive with nine assists, eight rebounds and 18-of-36
shooting.
The two hugged at midcourt and patted each other on the back of
the head after the final buzzer.
"We have love for each other. We are great friends," James
said. "I told him to keep doing what he was doing for his team,
and he said the same to me. We love competing against one
another."
Both Marshall and Payton said the two young stars reminded them
of Magic and Bird.
"That's what the NBA is about, two young up and coming guys
having big games like that," Payton said.
James got help from Damon Jones, who scored 12 points, all on
3s, and is 15-for-24 from 3-point range in his last five games.
Ilgauskas scored 12 points and reserve Anderson Varejao had 10
points and eight rebounds.
"Andy is Andy," James said. "He is going to play his heart
out. He is going to hit the floor. He is going to get rebounds."
Udonis Haslem scored 16 with 11 rebounds for the Heat, whose
three-game winning streak ended.
The Heat was without two starters: O'Neal, who missed his second
straight game because of a hyperextended left knee, and James
Posey. Michael Doleac and Derek Anderson started and combined for
eight points. Alonzo Mourning also was inactive.
"Without Zo and Shaq, that made it tough," Riley said.
The Cavaliers, who clinched a playoff spot with a win over
Dallas on Wednesday night, improved to 43-29 in their drive to lock
up the fourth playoff seed.
James is averaging 40.4 points over his last five games.
"He makes me look like I can coach," Cavaliers coach Mike
Brown said. "He waived me off so many times, called a play, and
got us over the hump tonight. I should've just sat down and just
let him get his triple-double and coach the team."
Game notes
Wade broke Miami's single-season scoring record with 1,894
points. ... Cleveland and Miami split the season series 2-2. ...
The Cavaliers are 14 games over .500 for the first time since the
end of the 1992-93 season. ... With Washington's loss at Houston on
Friday, Miami clinched the Southeast Division for the second
straight season. Riley intentionally downplayed winning the
division title. "It was a ploy ... a way to get them to think
bigger," Riley said. "It means something, but it's not what we
are playing for." ... Oakland Raiders WR Randy Moss brought 80
kids to the game. Moss was a high school teammate of Miami's Jason
Williams.
Regular Season Series
Series tied 2-2
Rocket Mortgage FieldHouse
Attendance: 20,562
Capacity: 19,432
Referees:
Joe Crawford
Scott Wall
Jack Nies
2022-23 Southeast Standings
2022-23 Central Standings