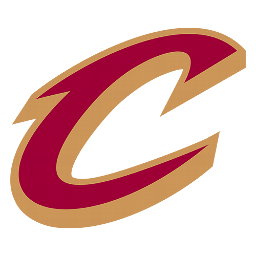 | | 1 | 2 | 3 | 4 | T |
| --- | --- | --- | --- | --- | --- |
| CLE | 19 | 10 | 22 | 22 | 73 |
| DET | 27 | 29 | 19 | 21 | 96 |
Pistons throttle Cavs, close in on home court
AUBURN HILLS, Mich. (AP) -- LeBron James hopped on his right
foot, sparing his sprained left ankle, and the Cleveland Cavaliers
gasped a week before their first playoff appearance since 1998.
The Detroit Pistons were routing the Cavs when their star was
hurt and they went on finish them off with a 96-73 victory
Wednesday night, moving within a game of earning home-court
advantage throughout the playoffs.
"It was just another game for us to work toward our goal,"
point guard Chauncey Billups said.
James landed awkwardly while being guarded by Tayshaun Prince on
a three-point play, and the MVP candidate knew he was injured right
away.
"I just wanted to lie down and see how bad it was," he said.
James was checked out on the court by Cavs athletic trainer Max
Benton during a timeout, then made a free throw to complete his
three-point play. He was taken out a second later, left the court
moments afterward and had X-rays taken.
"It's sprained pretty good, but nothing serious," said James,
who had 22 points on 8-of-18 shooting. "You never really know
until the next day, but I've had them before, and this is nothing
that bad."
The Cavs said his status is day to day.
Cleveland hosts the New York Knicks on Thursday, and the Cavs
might decide to play it safe by resting James because they can't
improve or hurt their position as the fourth-seeded team in the
Eastern Conference playoffs.
"If I don't feel 100 percent tomorrow, I won't go," James
said.
The Pistons will secure home court with one more victory, or a
San Antonio loss. Detroit has the tiebreaker because it beat the
Spurs in both meetings.
Detroit (63-15) tied the franchise record for victories and if
it wins one of the last four games, it will break the record set
during the 1988-89 season, when the Bad Boys went on to win the
first of two straight titles.
"As I said in the locker room, people die to get to 50
(wins)," Pistons coach Flip Saunders said. "To get to 60 is
really something. Every win beyond that shows that you've been able
to play at a pretty high level for a long time."
Detroit is 36-3 at home, one victory away from the team record
with games remaining at The Palace against the Knicks and
Washington.
The Pistons took control against Cleveland with a 14-0 run
midway through the second quarter.
Rasheed Wallace had 16 points and nine rebounds, while Prince
and Richard Hamilton each scored 14 for the Pistons, who have won
eight of nine. Three reserves -- Maurice Evans (13), Tony Delk (12)
and Antonio McDyess (10) -- added to Detroit's balanced attack,
which Billups directed with eight assists.
Meanwhile, only Zydrunas Ilgauskas helped James carry the
scoring load. Ilgauskas, back from an ankle injury, scored 10
points and the Cavs didn't have another scorer with more than
eight.
Early in the fourth quarter, Cavs forward Alan Henderson
dislocated a finger on his right hand on a missed dunk and did not
return.
Cleveland had won 11 of 12, a streak that secured home-court
advantage in the first round and a second-round matchup with the
Pistons if both teams advance.
"They showed us what playoff basketball is all about," Cavs
coach Mike Brown said. "It will be good for us to have gone
through this if we learn from it."
Before the game, Ilgauskas said it was important to get back on
the court because he doesn't want to be rusty when the playoffs
start next week. The lumbering center looked sharp early, then was
lackluster.
Ilgauskas had eight points and three rebounds when he came out
of the game with 3:10 left in the first quarter -- twice as many
points as James had at the time.
James later scored five points to put the Cavs ahead -- for the
first time -- 19-16, then the Pistons responded by scoring the last
11 points of the quarter and went ahead 27-19.
The Pistons then had their decisive run, which helped them lead
56-29 at halftime.
Other than James and Ilgauskas, the Cavs combined to score four
points on 2-of-20 shooting in the first half while the Pistons had
eight players with at least four points.
"Flip outcoached me and their players outplayed us on both ends
of the floor," Brown said. "Even their cheerleaders did a nice
job."
Game notes

Cavs center Anderson Varejao was ejected in the second
quarter after taking down Rasheed Wallace. Varejao hit Wallace's
shoulder on a driving layup, then appeared to push him down. "It
was just another soft foul," Wallace said. "I don't know what he
was trying to do, but it didn't work." ... Brown said Larry Hughes
is "still finding his way," and could not say when, or if, he
would return to the starting lineup ahead of shooting guard Ronald
Murray. Hughes returned earlier this month missing three months
with a broken right middle finger. ... Detroit won the season
series 3-1. ... Faces in the crowd included Robert Traylor, a
former Cavalier and Michigan Wolverine, and some Detroit Tigers and
Chicago White Sox.