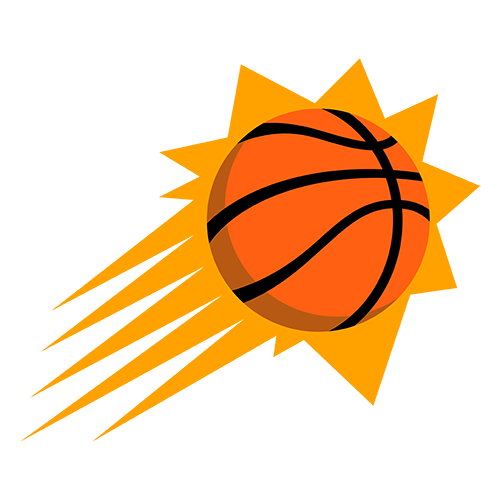 | | 1 | 2 | 3 | 4 | OT | T |
| --- | --- | --- | --- | --- | --- | --- |
| PHX | 30 | 30 | 28 | 17 | 21 | 126 |
| LAL | 37 | 20 | 28 | 20 | 13 | 118 |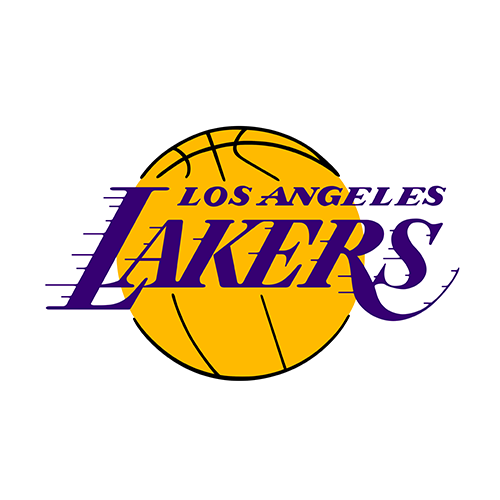 Suns win in OT, force Game 7 despite Kobe's 50
LOS ANGELES (AP) -- Tim Thomas felt some of the Los Angeles
Lakers tightened up down the stretch.
He didn't.
Thomas made two huge 3-pointers, Boris Diaw and Shawn Marion
each scored six points in overtime, and the Phoenix Suns beat the
Lakers 126-118 Thursday night to force a Game 7 in the first-round
Western Conference playoff series.
Kobe Bryant scored all but one of the Lakers' 13 points in
overtime, and finished with a career-playoff high 50.
But it was all for naught, and now, the much-anticipated Battle
of L.A. is in jeopardy.
Game 7 will be played Saturday night in Phoenix, where the
second-seeded Suns beat the Lakers 114-97 to send the series back
to Los Angeles for Game 6. The home team has a 75-17 advantage in
NBA playoff Game 7s.
"Our place is going to be crazy on Saturday," Thomas said.
"We know it's going to be a tough game at home," said Steve
Nash, who led the Suns with 32 points and 13 assists. "We feel
like we're better at home. Our team feels good with the opportunity
to play for the series."
Thomas forced the overtime by making a 3-pointer with 6.3
seconds left in the fourth quarter. Bryant, the hero in Game 4,
tried for another game-winner at the buzzer, but Marion got a piece
of the ball and it fell short of the basket as time ran out.
Two baskets by Diaw and another by Marion gave the Suns a
113-109 lead with 2½ minutes remaining in overtime, and Thomas'
3-pointer with 1:41 left put Phoenix ahead by seven. The Lakers
weren't closer than five points after that.
"It was a normal shot," Thomas said of the 3-pointer that
forced overtime. "I had missed the last two. It felt good when it
left my hands. I wasn't concerned about the atmosphere.
"I felt the Lakers were tight down the stretch. They don't have
too many guys with experience in these types of situations. They
wouldn't take the shots -- they kept passing to Kobe."
The winner of the series will face the Clippers -- co-tenants of
Staples Center with the Lakers. Two teams from Los Angeles have
never met in postseason play in the NBA, NFL or major league
baseball.
Leonardo Barbosa, starting for the suspended Raja Bell, scored
22 points for Phoenix. Thomas had 21 points and 10 rebounds, Marion
had 20 points and 12 rebounds, and Diaw added 19 points and seven
assists.
"When your backs are against the wall, you can react two
ways," Nash said. "Obviously, we've reacted positively. There's
been some great games -- a lot of drama as well, a lot of
controversy."
Bell was suspended for one game after clotheslining Bryant in
Game 5. Bell was the Suns' best defender against Bryant, a job
Barbosa had Thursday.
"Leandro was great," Nash said. "He stepped up offensively
and battled Kobe. Kobe made a lot of shots but they weren't easy.
We did this for Raja."
Said Barbosa: "I had to play well because Raja wasn't there. I
can't wait to hand Kobe back to Raja on Saturday."
The Lakers had won eight straight games at Staples Center
including Games 3 and 4 of this series.
"They controlled the rhythm, they pushed the ball up well,"
Bryant said. "We're going into a hostile environment. We look
forward to it. Let's get it on.
"They had some great looks, they're a great shooting team
especially when they get their rhythm. We've got to contest every
shot. We did not do a good job on Nash."
Lamar Odom added 22 points, 11 rebounds and nine assists for the
Lakers. Kwame Brown had 17 points and nine rebounds and Devean
George game off the bench to score 14 points.
Only four No. 7 seeds have won playoff series in 42
opportunities counting this series since the current playoff format
was adopted in 1985.
The Suns shot 56.8 percent to the Lakers' 55.3 percent. Los
Angeles won the rebounding battle 39-31, but committed 20 turnovers
to 14 for Phoenix.
"Both teams shot exceptionally well and played a lot of good
offensive basketball," Lakers coach Phil Jackson said. "But that
is their style, and we need to do a lot better job of playing our
style on Saturday."
Nash made two free throws with 2:11 left in the fourth quarter
to give the Suns a two-point lead, but Bryant scored the next five
points. The Suns missed a couple of shots but got the rebounds, and
Marion got the ball to Thomas for the game-tying shot from the top
of the key.
The Suns went on a 14-6 run early in the third quarter for a
74-65 lead. Bryant kept the Lakers in the game, scoring their first
11 points of the period.
George made two 3-pointers during a 13-4 run that put the Lakers
ahead before the Suns scored the final five points of the third
quarter for an 88-85 lead.
Game notes
Barbosa took four stitches in his lower lip in the first
quarter after being accidentally elbowed by Bryant. ... Only seven
NBA teams have come back from a 3-1 deficit to win a best-of-seven
series. Five went on to win won the championship. ... The Lakers
have never lost a series when leading 3-1, going 27-0. ... The Suns
have never won a playoff series when trailing 3-1. ... Jackson's
previous 14 teams -- nine in Chicago and five in Los Angeles -- have
all reached the second round of the playoffs, with nine winning
championships. ... Jackson-coached teams are 44-0 when leading in a
playoff series. ... Jackson's 178 postseason victories are the most
for an NBA head coach.