| | 1 | 2 | 3 | 4 | T |
| --- | --- | --- | --- | --- | --- |
| DET | 19 | 19 | 21 | 13 | 72 |
| CLE | 16 | 20 | 17 | 21 | 74 |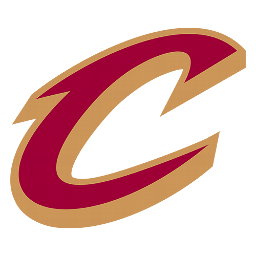 Some guarantee: LeBron, Cavs defy Rasheed, even series at 2
CLEVELAND (AP) -- Rasheed Wallace's right ankle was heavily
taped. Maybe his mouth should have been, too.
Wallace's perfect record of predicting Detroit playoff victories
was snapped Monday when LeBron James scored 22 points and the
Cleveland Cavaliers dug deep on defense to beat the Pistons 74-72,
evening their second-round series at 2-2.
Wallace postseason guarantees

Series
Opponent
Result

'06 Conf. Semis; Pistons lead 2-1

CLE

Lost

'05 Conf. Finals; Pistons trail 3-2

MIA

Won

'05 Conf. Semis; Pistons trail 2-1

IND

Won

'04 Conf. Finals; Pistons trail 1-0

IND

Won

Wallace averages only 11.3 PPG on 28 percent shooting in his guarantee games.
"Everybody was counting us out," James said. "Even people in
our own backyard were counting us out. That's extra motivation for
us. We don't listen to nobody."
Following Detroit's loss in Game 3, Wallace had pledged the
Pistons would not only win Game 4, but that the Cavaliers would be
playing in front of their fans for the last time this season Monday
night.
He was doubly wrong.
The Cavaliers, employing Piston-style defense and getting big
shots from everyone, are back in a series that began lopsided and
is as tight as it can be. For the second straight game, Cleveland
won a low-scoring defensive struggle -- the kind of game that has
typified Detroit for years.
"We're not feeling the pressure," James said. "The Pistons
are."
With Wallace watching from the bench after rolling his ankle,
James made two free throws -- the last with 1.3 seconds left -- and
the Pistons threw away their final inbounds pass to James, who
grabbed the ball and punted it into the second deck.
Moments later, James jumped up on the scorer's table as Quicken
Loans Arena quaked beneath him. The building was electrified from
start to finish, and Wallace's boast had a lot to do with that;
Detroit's mouthy forward was booed every time he touched the ball.
Afterward, Wallace remained confident the Pistons would
eventually put the Cavs away.
"I ain't worried about these cats," he said. "There's no way
in hell they beat us in a series. They played well. I give them
credit. We lost. We shot 30 percent and they had to play their best
to beat us."
James added nine assists and eight rebounds, narrowly missing
his third triple-double of the postseason. Eric Snow had 12 points
-- 10 after halftime -- and Anderson Varejao had 10 points and drew a
key foul late in the game.
Taking the fourth
Want to know how the Cavs have gotten back into their East semifinal series with Detroit after going down 0-2? Look no further than fourth-quarter production.
Fourth-quarter scoring:

Game 4: Cleveland, 21-13

Game 3: Cleveland, 33-21

Game 2: Cleveland, 31-19
-- ESPN Research
Richard Hamilton scored 30 points and Tayshaun Prince had 16 for
the Pistons, who suddenly find themselves in a tense series after
dominating at home in Games 1 and 2. The series now shifts to The
Palace in Auburn Hills, Mich., for Game 5 on Wednesday.
That was when Wallace figured the Pistons would be wrapping
things up. Instead, they'll be coming back to Ohio on Friday, and
if they're not careful, it could be to save their own season.
"We don't feel pressure," Prince said. "That's the experience
of our guys. We've been in these situations. Usually we make a run
in the fourth. But tonight we couldn't, and that's when the Cavs
did."
The Cavaliers were again without starting guard Larry Hughes,
whose 20-year-old brother, Justin, will be buried Tuesday. Justin
Hughes was born with a heart defect and had a transplant in 1997.
The Cavs will attend Hughes' funeral on Tuesday in St. Louis
before traveling to Detroit.
"It's what we have to do," Damon Jones said. "It's a must. We
want to be there for Larry and his family. He's our family."
Wallace came in 4-0 in playoff games he has "Guaran-Sheed."
His first came in Game 2 of the 2004 conference finals against
Indiana, and he made another in '05 in Game 4 of a second-round
series with the Pacers.
Last year, he also guaranteed Detroit would win Game 6 in Miami,
and he promised the Pistons would beat Milwaukee in a Game 3
earlier in these playoffs.
This time, Wallace's bombast blew up in his face.
With the score tied 72-all, James was fouled by Hamilton with
1:02 remaining, and as Cleveland's forward lined up for his free
throws, Chauncey Billups came up alongside and said something.
"Hey!" Cavs coach Mike Brown shouted to the officials. "He
can't talk to him like that!"
James had done the same thing to Gilbert Arenas in the closing
seconds of Game 6 in the first round, icing Washington's guard who
missed two free throws that allowed the Cavs to win.
"Chauncey tried to give me what I gave to Gilbert last
series," James said.
James split the foul shots, but Detroit couldn't capitalize as
Prince missed before Ben Wallace was tied up underneath. The
Pistons controlled a jump ball but Billups was whistled for
barreling over Varejao with 29.6 seconds left.
James ran some time off the clock but misfired on a 19-foot
jumper. After a timeout, Hamilton missed on a drive, Ben Wallace
couldn't tip it in and Pistons forward Maurice Evans knocked the
ball out.
Again, James, who was only 5-of-10 from the line, split a pair
with 1.3 seconds remaining. The Pistons had one last chance, but
were unable to complete a pass before time ran out.
Much to the delight of Cavs fans, some of whom were booing
Rasheed Wallace two hours before game time, Detroit's boisterous
forward rolled his right ankle while guarding James on a drive in
the second quarter.
After being helped to his feet, Wallace gingerly walked to the
locker room to get re-taped. He finished with seven points on
3-of-13 shooting.
"I'm all right," Wallace said. "Don't send me to the glue
factory yet. It's nothing that hasn't happened before."Game notes
Detroit's 72 points were the fewest ever by a Cleveland
playoff opponent. ... When the arena's "Kiss Cam" focused on
Detroit's bench, Rasheed Wallace pursed his lips and tried to plant
one on Billups. ... James plans to leave the prognosticating to
Wallace and others, saying he would never guarantee a win. "Those
are very, very bold predictions," James said. "I let my game
speak for itself. I don't do too much talking. But that's part of
Rasheed's game, that's what motivates him." ... The Cavs are 25-19
all-time at home in the playoffs.