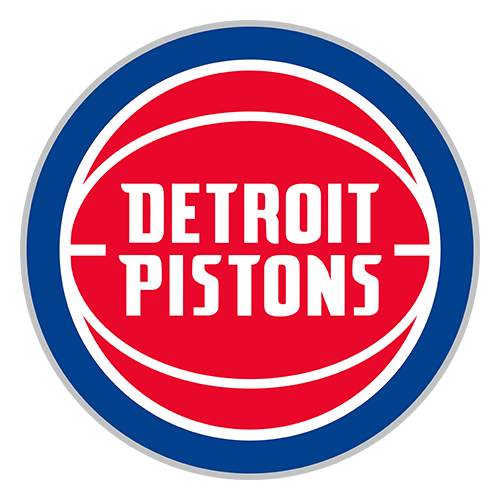 | | 1 | 2 | 3 | 4 | T |
| --- | --- | --- | --- | --- | --- |
| DET | 20 | 18 | 25 | 21 | 84 |
| CLE | 19 | 18 | 24 | 21 | 82 |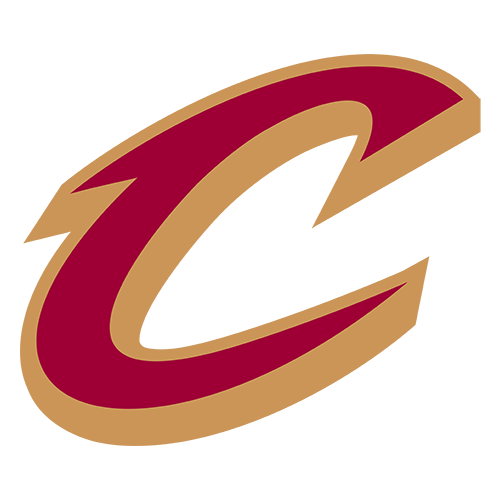 Pistons deny Cavaliers to set up decisive Game 7
CLEVELAND (AP) -- No NBA team enjoys life on the edge quite like
the Detroit Pistons.
Minutes away from witnessing their spectacular season come
crashing down Friday night, they stepped up like champions.
They almost always do.
Summoning all their postseason experience and making every big
play down the stretch, the Pistons beat the Cleveland Cavaliers
84-82 to even their series and force a decisive Game 7.
"We know what it takes," Detroit's Ben Wallace said. "We've
been together a while. We don't panic."
The Pistons' biggest win of 2006 wasn't secure until the final
tick of the clock, when a free throw intentionally missed by LeBron
James was nearly tipped into the basket by Detroit's Chauncey
Billups -- another unlucky bounce for the Cavs.
"I got my hand on it, and I almost made the basket for them,"
Billups said. "When it was in the air, I was like, 'Wow, not like
this."
The series finale will take place on Sunday at The Palace in
Auburn Hills, Mich., where until Game 5 of this series, the Pistons
had looked invincible. Before the closing minutes in Game 6, it
appeared Detroit might be headed home for good.
Rasheed Wallace, whose Game 4 prediction of a victory and quick
end to the series backfired, scored 24 points, Richard Hamilton had
17 and Billups 15 for the Pistons, who grabbed several key
offensive rebounds in the final minutes to deny the Cavaliers a
trip to the Eastern Conference finals against Miami.
James finished with 32 points, 11 rebounds and five assists. But
Cleveland's superstar had seven turnovers and he and his teammates
weren't able to beat the Pistons to loose balls in the final three
minutes.
The underdog Cavaliers, who had won three straight in the
series, missed a chance to put away the Pistons and now have to
come up with another win in the NBA's toughest arena.
"Nobody thought we would be here," James said. "Nobody
thought we'd be in a Game 7 against the Pistons. We proved the
doubters wrong. We have to prove some more wrong."
Detroit has made a habit of winning Game 6s with its season on
the line.
Last year, the Pistons were down 3-2 in the conference finals
before rallying to beat Miami in seven games. In 2004, they won
Game 6 at New Jersey and then ousted the Nets in Game 7. A year
earlier, Detroit won a Game 6 at Orlando and then ended the Magic's
season in the next game.
Rasheed Wallace, who has spent the series talking trash, has no
regrets about any bold statements or guarantees.
"I can't always be right," he said. "I've got the confidence
that we can go out there and whoop up on some people."
Trailing 77-76 after two free throws by James, Wallace flung up
a shot off the glass in the lane and was fouled, and his
three-point play gave the Pistons a lead they would never let go.
After James was stripped on a spin in the foul lane, Billups hit
a jumper from the top of the key as the 24-second shot clock
expired, giving Detroit an 81-77 lead with 2:21 remaining.
James, driving to the hoop every chance he could, made four
straight free throws to pull the Cavaliers within 83-81 with 1:04
left. Wallace missed a jumper, but Tayshaun Prince tipped the ball
to Hamilton, allowing the Pistons to kill more time.
Wallace missed again, but Hamilton ran down the long rebound in
the corner before the Cavs fouled Wallace.
Detroit's motor-mouthed forward missed both free throws, but
Cleveland's Flip Murray couldn't corral the rebound and Billups was
put on the line. He split a pair with 10.1 seconds left, giving the
Cavaliers a final chance.
With his team needing a 3-pointer to tie, Cleveland coach Mike
Brown screamed for his team to call a timeout, but before the Cavs
could, James was fouled with 1.4 seconds to play. James, who went
15-of-18 from the line, swished the first.
He pushed the second one left on purpose and Zydrunas Ilgauskas
-- with an unlikely assist from Billups -- nearly got a miraculous
bounce off the top of the glass.
When it didn't drop, the Pistons charged off the bench and for
the first time in days, could crack a few smiles.
"Cleveland did something that no one did all year," Rasheed
Wallace said. "They beat us three in a row. We damn sure couldn't
make it four straight."
The Cavaliers welcomed back guard Larry Hughes, who had missed
three games following the death of his younger brother, Justin.
After talking it over with his mother, Hughes decided late
Thursday night to further honor his brother by going to Game 6.
"She wanted me to do what he would have wanted," said Hughes,
who in the days following his brother's death had two teardrop
tattoos inked under his left eye. "I'm basically here to help. I'm
not here to disrupt anything."
Hughes was activated and dressed but didn't play.
He gave James an extra long hug before the opening tip,
whispering something into his teammate's ear.
Game notes
James can sign a five-year contract extension worth about
$75 million this summer, and all signs indicate he'll do so once
the Cavaliers present one to him on or after July 1. "I'm really
happy right now with what's going on," he said. "I love my
teammates and the coaching staff. We'll see what happens." ...
James received his All-Star game MVP trophy on Thursday. It was
damaged during shipping in February and had to be repaired. ...
Rasheed Wallace, who sprained his right ankle in the Game 4 he
"Guaran-Sheed," rode a stationary bike in the tunnel during the
first quarter to try and stay loose. ... The Cavaliers are 2-0 in
Game 7s, winning the 1992 conference semifinals over Boston and the
1976 semifinals over Washington, a series dubbed "The Miracle of
Richfield." ... It was the third straight game decided by two
points, and the Cavaliers had won five in a row during the
postseason by two points or less.