PLAYOFFS
DAL Wins series 4-2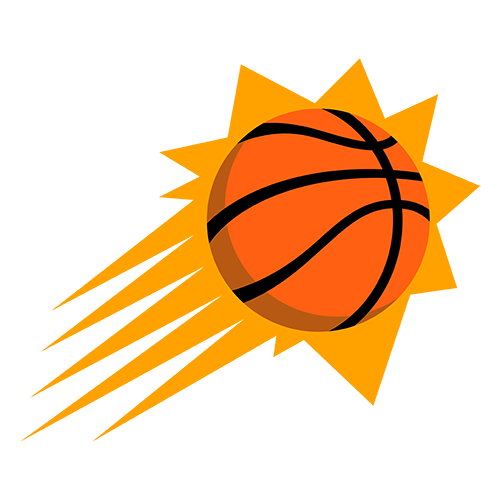 | | 1 | 2 | 3 | 4 | T |
| --- | --- | --- | --- | --- | --- |
| PHX | 23 | 32 | 26 | 20 | 101 |
| DAL | 36 | 22 | 24 | 35 | 117 |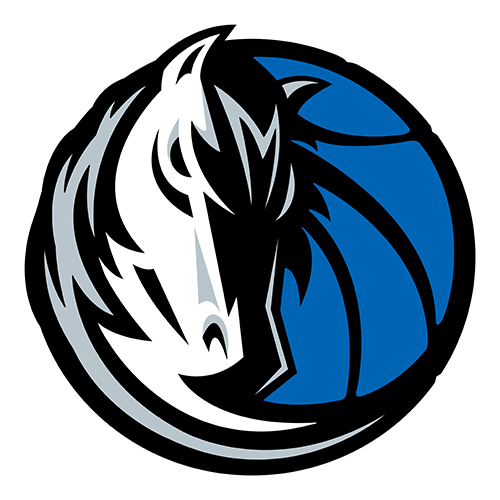 Nowitzki scores 50 as Mavs roll in Game 5
DALLAS (AP) -- Down by seven and feeling as if a tremendous
season might be slipping away, Dirk Nowitzki turned to his Dallas
Mavericks teammates during a timeout and simply said, "Let's go."
They went all right -- all the way to the brink of the NBA
Finals.
Daily Dime
It was a nervy wait for the Mavs until Dirk Nowitzki got hot. They blew their first double-digit lead of the series (32-18) in the first half and fell behind 77-70 in the third when Nowitzki's man, Tim Thomas, drilled three straight uncontested 3-pointers, forcing Dallas to abandon its pick-and-roll focus on Steve Nash's drives.
To read more of Marc Stein's analysis in the Thursday night Daily Dime, click here.
Nowitzki scored 50 points to carry the Mavericks to a 117-101
victory over the Phoenix Suns on Thursday night and a 3-2 lead in
the Western Conference finals.
"I tried to make something happen," Nowitzki said.
Did he ever.
The 7-footer led Dallas on an immediate 10-0 run following his
third-quarter declaration, then personally outscored the Phoenix
Suns 22-20 in the final period.
"Pretty special," Dallas coach Avery Johnson said.
Nowitzki scored 15 straight Mavericks points during the fourth
quarter and finished with 50, setting a club record for a playoff
game and matching Kobe Bryant for the most by anyone this
postseason. Bryant also did it against Phoenix, but in overtime.
What makes Nowitzki's breakout game even more impressive is that
it comes following his worst game in months, a 3-for-13, 11-point
effort that woefully showed how much Dallas depends on him. The
Mavs lost that game by 20.
Nowitzki admitted after this game that Johnson "let me have
it" during a film session Wednesday. It may prove to be the best
coaching move by Johnson, who made plenty en route to being named
the NBA Coach of the Year. Nowitzki was 14-for-26 from the floor
and 17-for-18 from the line.
"Whatever he did yesterday in the film session worked,"
Nowitzki said, laughing.
The Mavericks also know their work isn't done. Having let down
after going up 2-1, they'll head back to Phoenix for Game 6 on
Saturday night for the first of two chances to make the Finals for
the first time in franchise history.
This is technically the closest Dallas has ever gotten to the
championship round. In 1988, they took the Lakers to Game 7 of the
conference finals but lost on the road. This time, they can advance
on the road -- or still have another try at home Monday night.
"Hopefully we got the bad game out of the way and now we can
just focus on the goal," said Jerry Stackhouse, who scored 16
points. "We're one game away from doing something this team and
franchise has never done before. Hopefully we'll bring all that
energy we need."
The Suns have been a resilient team all year, too, having
already outlasted four elimination games. They overcame a 3-1
deficit in the first round and have gone seven games in both series
thus far. So don't expect a 50-point game by a superstar to break
their spirit.
"It's tough, but we've been there before," center Boris Diaw
said. "It's not something we enjoy, but we seem to play our best
when our back is against the wall."
Josh Howard added 23 points and Dallas improved to 24-0 when he
cracks 20 points. Jason Terry had 14 points and nine assists.
DeSagana Diop, whose strong inside play was rewarded with his first
start of the series, had seven points and nine rebounds.
Phoenix's Tim Thomas set a career playoff high with 26, but took
-- and missed -- only one shot in the fourth quarter. MVP Steve Nash
scored eight of his 20 points in the final period and finished with
11 assists.
Shawn Marion scored 20 and had 10 rebounds, but had only three
points in the fourth quarter. Diaw had 16 points, Leandro Barbosa
14 and Raja Bell -- still hampered by a calf injury -- made only one
shot, a 3-pointer, over 29 minutes.
Suns coach Mike D'Antoni said before this game he wasn't
counting on Nowitzki being off again, joking that he was "crossing
my fingers and everything else." Nowitzki showed it would take
more than that to stop him by scoring 13 points in the first
quarter, helping Dallas surge ahead by 14.
But he slowed in the second quarter and so did the Mavericks.
Phoenix rode a Nowitzki-like surge by Thomas to go ahead 77-70 with
3:24 left in the third quarter.
Then Nowitzki spoke up in the huddle.
"We need to get some stops," Nowitzki recalled telling his
teammates. "I'll shoot the ball, drive the ball, really, whatever
we need to do to get the win."
Dallas scored the game's next 10 points, with Nowitzki getting
seven and passing to Devin Harris for what turned into a
three-point play. Although the Suns went into the fourth only down
by one, they could sense things were changing.
"Something happened I think when we had a seven-point lead,"
Marion said. "We were trying to keep it up, but he got it going
and it was hard to shut him off."
The next pivotal play came with 8:55 left, when Bell was called
for a foul on a drive by Howard. Bell got a technical arguing the
call, then during a timeout D'Antoni got one, too. He was so angry
he slammed a clipboard down, shattering it.
Nowitzki made both free throws and his big streak was on. He
wound up 6-of-7 with a pair of 3-pointers and 8-for-8 on free
throws in the final period. For the game, he also had 12 rebounds
and three assists and was 5-of-6 on 3-pointers.
"He played unbelievable," said Nash, one of Nowitzki's closest
friends from their years together in Dallas. "I don't know what
his line was. I didn't feel like he missed very often."
Nowitzki hit 50 with a 3-pointer he was so sure was going to
fall that he was nearly at halfcourt celebrating when it went
through. He stood in the defensive end grinning wide when Terry
broke free for a dunk off a steal on the next possession.
Chants of "M! V! P!" got louder each time he went to the foul
line in the fourth quarter. He got a big ovation from the crowd of
20,977 when he went out with 1:12 left.
"The last game, I never rely found my rhythm," Nowitzki said.
"Today, I just wanted to be aggressive, no matter what happens."Game notes
Harris went missing in action early in the second half.
After diving over the Phoenix bench to save a loose ball, the Suns
didn't make room for him to return, forcing him to walk all the way
to the Dallas bench to find an opening. ... Dallas backup center
D.J. Mbenga went from inactive to the suspended list for having
gone into the stands during Game 4 in Phoenix. He's out for six
games. ... Phoenix fell to 1-6 on the road in Game 5s. The Suns are
4-0 at home.