FINALS
MIA Wins series 4-2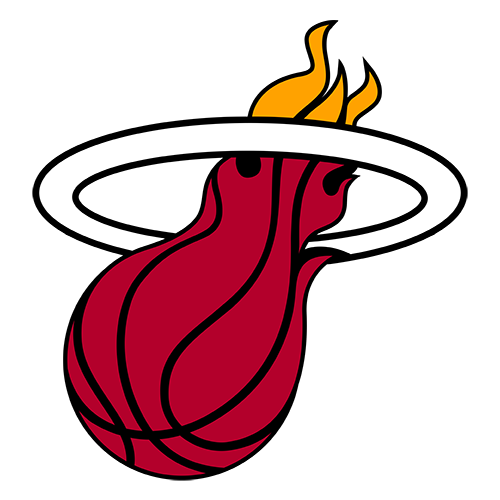 | | 1 | 2 | 3 | 4 | T |
| --- | --- | --- | --- | --- | --- |
| MIA | 31 | 13 | 24 | 12 | 80 |
| DAL | 23 | 23 | 24 | 20 | 90 |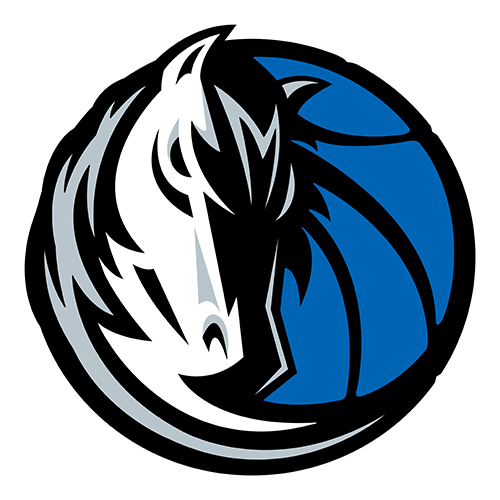 Terry steps up as Mavs hold off Heat in Finals opener
By Chris Sheridan

ESPN Insider
DALLAS -- They call him "Jet," and Jason Terry blasted the Dallas Mavericks past the Miami Heat in Game 1 of the NBA Finals on Thursday night.
Scoring 32 points and making four 3-pointers, the Mavs' unrestricted free agent-to-be point guard came up bigger than any of the three superstars in this series, playing one of the greatest games of his career on a night when neither team was particularly sharp on the NBA's biggest stage.
No one, that is, except Terry, who was 13-of-18 from the field to help make up for the 4-for-14 shooting of Dirk Nowitzki and Josh Howard's 3-for-14 effort as Dallas won 90-80. Game 2 is Sunday night.
Elias Says

Terry

Jason Terry went 13-for-18 (72 percent) from the floor Thursday in his first appearance in the NBA Finals. That's the fourth-highest field-goal percentage in a player's first NBA Finals appearance, and the highest since Adrian Dantley went 14-for-16 (88 percent) in his first Finals game for the 1988 Pistons (minimum: 10 field goals made).

• For more Elias Says, click here.
"That wasn't one of our better games, especially offensively. But, again, it's the Finals, and you take them however you can get them," Mavericks coach Avery Johnson said. "But by no means are we satisfied."
By far the worst overall effort of the night, at least from a statistical perspective, was Shaquille O'Neal missing his first eight free throws (10, actually, because two were wiped off by lane violations before he finally made one with 55 seconds left and the Heat trailing by nine).
By then, it was too late for the Heat to do anything except go back to their hotel and figure out how a game that started so well for them ended so poorly.
Terry hit back-to-back 3-pointers early in the fourth quarter to give Dallas a 10-point lead, and he had a chance to get the lead up to 12 after the Heat emerged from a timeout and quickly turned the ball over. But on the ensuing uncontested breakaway, Terry seemed uncertain whether to dunk the ball or lay it in. He opted for the latter at the last split-second, but the ball spun out of his hand and missed everything.
The Heat had new life, and O'Neal quickly scored on a pair of dunks to get the deficit down to six with 7 minutes left. Dallas then went cold from the field, and Devin Harris' foul shot with 3:28 left was the Mavs' only point over the next 5:11. Terry gave Dallas a six-point lead after being fouled by O'Neal when Shaq was about to go up for a dunk, and he stole the ball from Dwyane Wade on Miami's ensuing possession.
That was only one instance when Miami couldn't get anything done offensively down the stretch, and the Heat went six consecutive possessions without scoring a point before O'Neal finally knocked one down from the foul line. Miami's final field goal of the game came with 5:12 left, and the Heat got just three points out of Wade in the fourth quarter and two points from its reserves all night.
"It's Game 1, that's all it is. No series is won in one game," Terry said. "We still have another level to go to."
Daily Dime
They had the start they wanted. They had the tempo they wanted. They even had an all-night look at the Dirk Nowitzki they dreamed of.
The Miami Heat had lots of what they wished for Thursday night in Game 1 of the NBA Finals.
Which is why they had to have serious regrets at night's end.
To read more of Marc Stein's analysis in the Thursday night Daily Dime, click here.
"I was expecting to kind of be in awe of the situation, but Avery has done a great job of getting ready for this over the past year and a half," Terry said. "The basket is still 10 feet high, even though it didn't look that way on my layup."
Nowitzki finished with 16 points and 10 rebounds, and Howard had 10 points and 12 rebounds. Dallas was outrebounded for the first time in the postseason, but it didn't really matter as the Mavs held Miami to just 12 fourth-quarter points.
Dallas' Game 1 defensive scheme, at least at the start, was to send a second defender at O'Neal and Wade every time they got the ball. But Wade used his quickness to get into the lane before the second defender could take up position, and four times in the first quarter he got into the lane and scored on a drive. On the double-teams against O'Neal, a defender would drop down from the top of the key, and O'Neal had plenty of success passing out of those situations and finding an open teammate. The Heat made 14 of their 20 shots in the quarter, and the period ended with the Heat up 31-23.
Miami got its lead up to 11 early in the second quarter and played from ahead throughout most of the period, the Mavs staying within striking distance only because Terry carried over his play from Game 6 of the Western Conference finals and scored 12 points in the quarter.
Dallas was not as predictable with its double-teams against Wade and O'Neal, and the Heat finally got into a rut over the final three minutes of the half that allowed the crowd to give the home team a little boost. A steal by Nowitzki led to a breakaway layup by Terry that tied it at 44-44 with 32 seconds left before halftime, and Nowitzki drilled a 20-footer at the buzzer to put the Mavs up two at the break. Miami was outscored 8-0 over the final 3:59 of the half, with O'Neal sitting out the final 2 minutes after picking up his second foul.
The third quarter stayed tight until Nowitzki finally found his range from long distance, hitting his first 3-pointer with 5:14 left to put the Mavs up 59-57. After Antoine Walker tried to answer with a 3 but missed, Erick Dampier picked up a loose ball under the basket -- Miami's players for some reason wouldn't go after it -- and dunked it, and Nowitzki followed with another 3 to up the lead to 64-59. Wade had a vicious dunk over Dampier late in the quarter to help the Heat pull to 70-68 after three, but Miami never caught the Mavs in the fourth thanks to Terry, whose back-to-back 3-pointers turned a four-point game to a 10-point game in a matter of 76 seconds, putting Dallas up 82-73.
"Well, we've been asking for the real J.T. to come back to us," Johnson said. "And this Jason Terry makes us a pretty special basketball team because on a night like tonight, when Josh and Dirk go 7-for-28, you need to get some offense from somewhere. Josh and Dirk don't usually have nights like this. But again, I don't think either team necessarily played their best game. I think there's better basketball left in both of us."