FINALS
MIA Wins series 4-2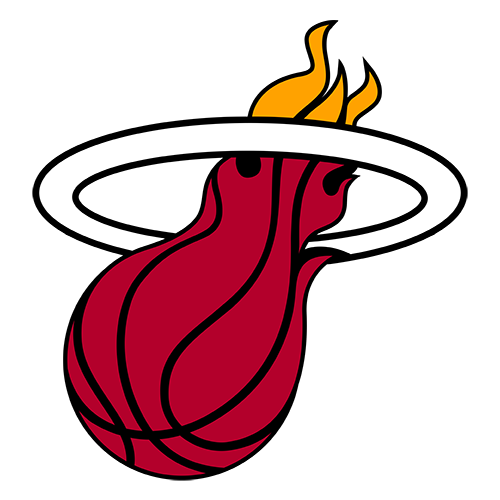 | | 1 | 2 | 3 | 4 | T |
| --- | --- | --- | --- | --- | --- |
| MIA | 17 | 17 | 24 | 27 | 85 |
| DAL | 18 | 32 | 32 | 17 | 99 |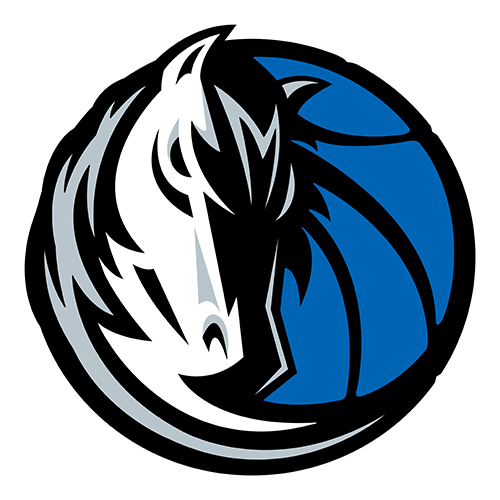 Nowitzki, Mavs outplay Heat, take 2-0 lead in NBA Finals
By Chris Sheridan

ESPN Insider
DALLAS -- The temptation here is to declare: "It's over."
It isn't over, of course, because the NBA Finals aren't over until someone wins four times, but all indications point to this thing being a heck of a lot closer to over than almost anyone could have expected.
That's how dominant the Dallas Mavericks were in a 99-85 victory over the Miami Heat Sunday night in Game 2, a game in which the Heat didn't even wait until the end to start hanging their heads and assuming the body language of a beaten team. They were doing that before the fourth quarter began.
Elias Says
The Mavericks took a two-games-to-none lead against Miami, sparked by a 10-0 run to end the first half, with Jerry Stackhouse doing all of the scoring. Stackhouse's streak of 10 straight points was the longest for any player in an NBA Finals game since Isaiah Thomas scored 10 in a row during the Pistons' Game 1 victory over the Trail Blazers in 1990.

During that stretch, Stackhouse made three 3-point field goals in a span of 1:17. In the history of the NBA Finals, only one other player had ever hit three 3-point field goals in such a short span of time. In Game 4 of the 1990 Finals at Portland, Isiah hit a trio of 3s within 52 seconds during the third quarter of the Pistons' 112-109 win.

• For more Elias Says, Click here.
Getting timely 3-pointers from Jerry Stackhouse and solid contributions from Dirk Nowitzki, Josh Howard and even Erick Dampier, the Mavericks asserted themselves like never before and established themselves as the far better team in a game so lopsided that there wasn't any suspense down the stretch.
The Heat certainly couldn't provide any, and they were so thoroughly outclassed, outplayed, out-deeped, out-defensed -- you name it -- that it was hard to imagine this thing turning competitive when the series resumes in South Florida on Tuesday night. Miami has been a much better playoff team there, going 8-1 as opposed to 4-6 on the road, but the Heat left the court Sunday night with some deeply troubling questions to ask themselves, starting with the self-examination of whether they're even in the same class as the best team from the West.
"They did what they had to do," a defiant Heat coach Pat Riley said. "Everybody's written our team off, even in Chicago. We lost to games to Chicago, then we got buried by New Jersey in the first game. We were history, and then we were history against Detroit -- even when we were ahead 3-1.
"I'm sure we're history now, so we'll see what happens at home."
Shaquille O'Neal was a non-factor (when was the last time you read that after a Finals game, if ever?) and had his lowest-scoring playoff game ever, Dwyane Wade was incapable of carrying the load by himself, and the only thing Miami did that remotely resembled a run was to pull within 12 midway through the fourth with Antoine Walker leading the way.
That late run was just a tease, however, and the Mavericks pretty much coasted through the second half after closing the first half with a 22-6 run that demoralized the suddenly flummoxed Heat. Nothing Miami tried on offense worked against Dallas' stifling and adaptable defense, and the Mavericks' advantage in depth gave them too many weapons for Miami to contain.
O'Neal, who sat out the final 15 minutes, did not speak to reporters after the game and was immediately fined $10,000 by the NBA, which also handed the Heat a $25,000 fine.
Nowitzki scored a team-high 26 points with 16 rebounds, Stackhouse added 19 off the bench, and Jason Terry and Howard scored 15 apiece. Dampier was a bigger force under the boards than Shaq with six points and 13 rebounds, while O'Neal was held to five field goal attempts and five points. Once again, Shaq didn't help himself at the line, either, with six misses in seven attempts.
"In Game 1 they said he didn't get a lot of touches, but if you went back and watched the game, he got 30 touches and 12 times he passed it out. How many more times does he want to touch the ball?" Dampier said.
But whether Shaq gets his requisite amount of touches, or whether enough of the offense runs through Wade, that twosome has proved incapable of carrying the Heat again a team with more youth and more diversity.
The Heat have been beaten in just about every aspect imaginable, and now they're two losses away from being just plain outclassed by a Dallas team that appears primed to earn its first championship in franchise history.
"We respect our opponents; obviously we're thrilled to be here and we wanted to be here all year, but we are not a satisfied team," Dallas coach Avery Johnson said before tipoff. "This team is a team that has really set the bar pretty high throughout the season."
The push that put Dallas firmly in control came late in the second quarter when the Heat's game-long lack of hustle and poor execution caught up with them big time. With the score 40-34, Adrian Griffin chased down an offensive rebound and found Nowitzki at the top of the circle. Nowitzki then wheeled and fired a pass to Stackhouse in the corner for a 3-pointer. Wade was called for a palming violation at the other end, then Stackhouse nailed another 3 while getting fouled by Wade, his third foul of the half. Wade picked up a technical from referee Steve Javie for arguing the call from the bench, and even though Nowitzki missed the technical foul shot, Dallas still had one more dagger up its sleeve.
It again came from Stackhouse, who somehow drained a 3-pointer from the corner while falling out of bounds with 1 second left on the shot clock, putting the Mavs up 50-34 at halftime. Miami's point total was its lowest at intermission in 19 postseason games, and both O'Neal and Wade had just two field goals apiece.
The third quarter brought more of the same: Dallas playing with all the energy and enthusiasm, Miami staying mired in the muck. The first five minutes of the quarter featured a four-point play by Howard and a breakaway dunk by Dampier, of all people, while Miami looked even more confused and disjointed than it had in the latter part of the second quarter.
A sluggish first quarter ended with the Mavs ahead 18-17, with everyone in the building stuck waiting another 12 minutes for Nowitzki or Howard to get going. Miami tried going to O'Neal over the first seven minutes of the quarter without much success (he scored on the first possession of the game, then went scoreless over the rest of the quarter) before switching schemes to try to run more of the offense through Wade. But the Heat had limited success with that, too, and Wade was not even able to break free of Devin Harris' tight defense on Miami's final possession of the quarter and did not touch the ball. The Heat went to the line 14 times in the quarter, but made only eight, while Dallas was 4-for-4 and had a 15-7 rebounding edge.
Miami scored on three straight possessions early in the second quarter, and a 3-pointer by James Posey gave them a 28-23 edge before Nowitzki hit a wide-open jumper and Howard followed with a wide-open 3 to start an 13-0 run that ended with consecutive close jumpers by Nowitzki and Howard. The Mavs' offensive execution continued to be much more precise than Miami's as the quarter went on (O'Neal didn't have his second field goal until 3:02 before intermission), and Dallas' finishing kick highlighted by Stackhouse's falling-down 3-pointer left the scoreboard reading 50-34 at halftime.
It wasn't over, but like we said: This thing seems awfully close to being all over.
"I've been in a lot of playoff games, and I've gotten beat by 40, 30, 25, won by 25 or 30. Doesn't make any difference," Riley said. "The whole thing is about the next game and trying to leave this one behind us. Maybe it will set a fire in us a little bit."
It had better, or this one will truly be over very, very soon. After two games, the Mavs already look like champions.