FINALS
MIA Wins series 4-2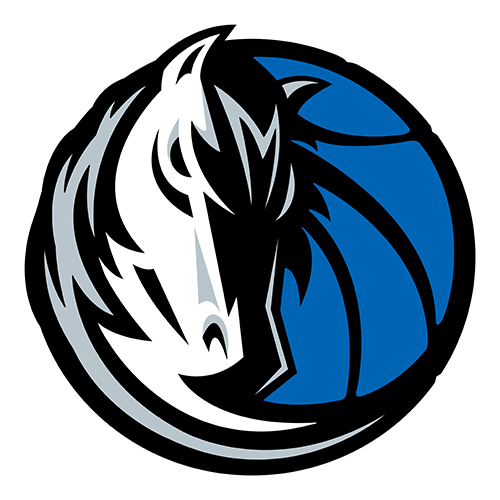 | | 1 | 2 | 3 | 4 | T |
| --- | --- | --- | --- | --- | --- |
| DAL | 21 | 22 | 34 | 19 | 96 |
| MIA | 29 | 23 | 16 | 30 | 98 |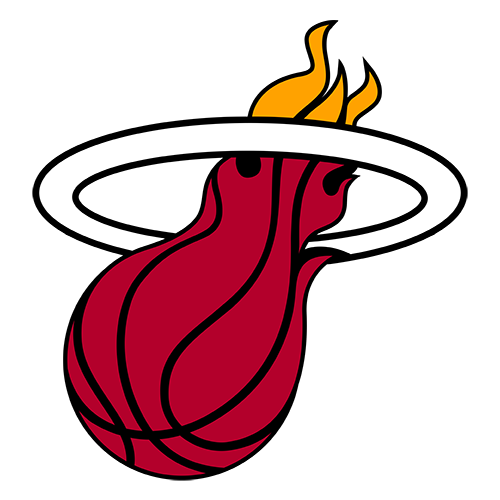 Wade fuels improbable comeback as Heat stun Mavs in Game 3
By Chris Sheridan

ESPN Insider
MIAMI -- Gary Payton picked the absolute perfect time to make his first bucket of the NBA Finals, and Dirk Nowitzki picked the worst time to turn into Shaq at the foul line.
Daily Dime
D-Wade heeded Pat Riley's (and Dimedom's) call to provide the assistance Shaquille O'Neal needs more than ever. Shaq was so grateful that he somehow sank one more crunch-time free throw than Dirk Nowitzki.
Add those forces up and you get the formula that hauled the Miami Heat out of a huge fourth-quarter hole and saved them -- and anyone else not ready for this season to finish -- from a likely sweep.
To read more of Marc Stein's analysis in the Tuesday night Daily Dime, click here.
Payton calmly nailed a 20-foot jumper with 9.3 seconds left to break a late tie, and Nowitzki missed a foul shot six seconds later that would have deadlocked the game again.
Those two shots, one made and one missed, have finally made the NBA Finals compelling, and a series that looked lost for the Heat midway through the fourth quarter is now something entirely different.
It's 2-1 Dallas, not 3-0, and the Heat cannot be counted out following a thrilling 98-96 victory Tuesday night in what was by far the best basketball anyone had seen in what seemed like a long, long time.
Just when it looked like everyone in this city needed to take all their white clothing and white seat covers and turn them into white flags, the Heat refused to surrender. Instead, they closed the game with a 22-7 run to salvage their season and turn this into a series.
"The basketball gods were good to us tonight, that's all you can say," Miami coach Pat Riley said.
"Now we've got a series," Nowitzki said. "Now we're in a dogfight for sure."
Payton hit the game's biggest shot, but Dwyane Wade was spectacular throughout the evening while scoring 42 points, and Shaquille O'Neal knocked down a pair of clutch free throws when the Heat were making their run.
So hold off on those parade plans, Dallas. This series took a heck of a turn as your Mavericks were collapsing down the stretch.
"We just relaxed. We knew what we needed to do, we had a 13-point lead and we needed to play defense, but we relaxed," Josh Howard said.
A few fans actually booed when the Mavs took an 83-71 lead after a 6-0 run in which Nowitzki scored twice and had an assist on the other bucket, but the Heat didn't give up on themselves.
A jumper and a drive by Wade, who scored 15 points in the fourth quarter while playing the final 11 minutes with five fouls, made it 91-88, and a pair of clutch free throws by O'Neal pulled Miami to 93-90 with just over 90 seconds left. A missed jumper by Jerry Stackhouse was followed by a corner jumper by Wade that made it a one-point game with 1:16 left, and Udonis Haslem stole Terry's telegraphed pass to Nowitzki and was fouled as he broke downcourt. He made both foul shots to put Miami ahead 94-93, and Terry missed an open 16-footer on the Mavs' next possession. Devin Harris eventually tied it on a driving layup with 33 seconds left, but Payton drilled his 20-footer on Miami's next possession.
"Well you see why I don't get hyper no more. It's not a hyper thing. I mean, we've still got a lot of work to do. It's just fortunate that I made a shot and we won this game," Payton said. "I'm not going to hooray and all that stuff right now. It's not the time. We saved a win, did not go down 3-0. Now we've still got a lot of work to do Thursday."
Nowitzki went to the line for his fateful miss with 3.4 seconds left, Wade went 1-of-2 from the line with 1.4 seconds left, and Dallas used its last timeout with one second remaining to set up a final shot. The Mavs tried a lob to Howard, but Wade deflected the pass to seal the win.
Elias Says

The Mavericks led the Heat 89-76 with 6:30 remaining in the fourth quarter, but Miami rebounded for a 98-96 victory in Game 3 of the NBA Finals. The last team to win an NBA Finals game in which it trailed by 13 or more points during the fourth quarter was Michael Jordan's Bulls, against the Trail Blazers in Game 6 of the 1992 Finals. Portland led 79-64 to start the fourth quarter, but the Bulls won the game 97-93 and with it their second championship.

• For more Elias Says, Click here.
"Dwyane made a great play on the ball," Howard said. "I hit it, but he hit it, too."
Right from the get-go, it was clear the Heat were in a comfort zone on their home floor. They were the team pushing the tempo and making things lively, and O'Neal eclipsed his Game 2 point total of five before the first period was even halfway over. Nowitzki missed his first four shots before finally getting on the board with a technical foul shot after Wade was cited for hanging on the rim after a dunk. But the free throw line was where Nowitzki scored all three of his points in the quarter.
O'Neal had a couple foul-ups -- throwing a lead pass to referee Jack Nies on a fast break, then pushing Erick Dampier in the back as he was going up for an easy dunk -- but he seemed to have conquered his biggest weakness when he stepped to the foul line midway through the quarter and made a pair, drawing a genuine roar of approval from the crowd. Miami led 29-21 after one quarter, and Dallas' difficulties were typified by what happened on their final possession, failing to get a shot off before the clock expired as coach Avery Johnson frantically gestured from in front of the bench.
The second quarter was where things had turned bad for the Heat in the first two games of the series, but this time Miami had only one significant lull. It came as O'Neal was called for his second foul and Gary Payton was slapped with a technical for arguing. Nowitzki went to the line and made all three shots, Jason Terry followed with a 3-pointer and Nowitzki hit a jumper. That 8-0 run made it a one-point game, but Miami rallied over the final three minutes of the half with O'Neal resting on the bench to take a 52-43 halftime lead.
Significant slippage came for the Heat early in the third quarter as Dallas opened the second half with a 12-2 run to take a 55-54 lead before many of the fans were back in their seats. A pair of driving layups by Antoine Walker swung the momentum back Miami's way and forced Johnson to call timeout, and whatever he told his team seemed to instantly sink in.
Nowitzki and Howard both started hitting jumpers from all angles, and Howard reached his magic number -- 20 points (the Mavs entered the game 25-0 when he scores than many) -- on two free throws with 2:42 left in the quarter to put the Mavs ahead 72-66. Wade picked up his fourth foul seconds later but stayed in the game -- as sure of a sign as anything of how desperate the Heat were to win. But many of their problems from Games 1 and 2 started to resurface, including the unbelievable spectacle of O'Neal bouncing a free throw so hard off the back rim that it bounded to the top of the backboard and then fell behind it. O'Neal's two misses on that trip left the Heat trailing 77-68 after three quarters.
It was an uphill climb from there for the Heat, but they were up to the task.
"We never gave up," O'Neal said. "We just kept playing, showed a lot of heart, a lot of intensity."
So we have ourselves a series, finally. And that's the way it should be in the Finals.