FINALS
MIA Wins series 4-2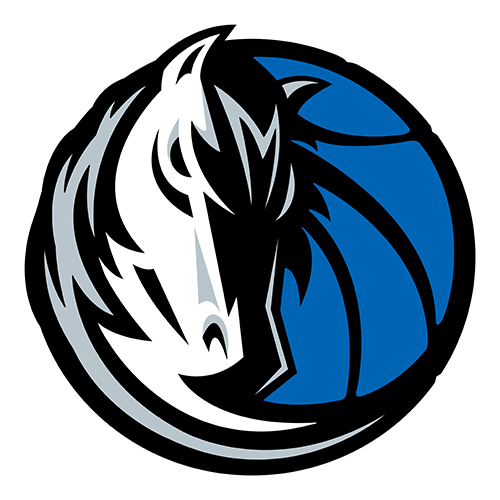 | | 1 | 2 | 3 | 4 | T |
| --- | --- | --- | --- | --- | --- |
| DAL | 25 | 19 | 23 | 7 | 74 |
| MIA | 30 | 24 | 24 | 20 | 98 |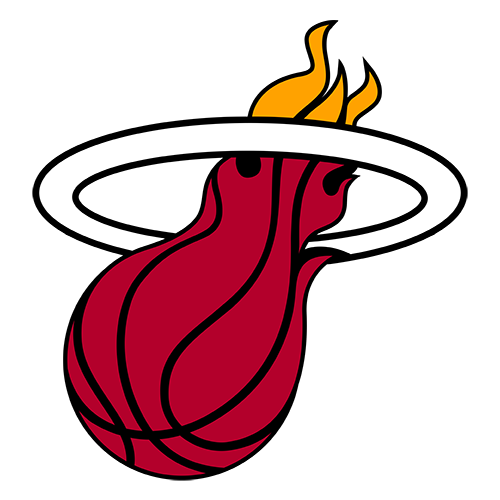 Wade, Shaq fuel Heat's series-tying win vs. Mavs
By Chris Sheridan

ESPN Insider
MIAMI -- The Heat had D. Wade, and the Heat played D. Fense. It was hard to say which one was more important, but those two factors put together allowed Miami to tie up the NBA Finals with relative ease Thursday night.
Getting 36 points from their banged-up superstar and forcing Dirk Nowitzki to pick himself up off the floor more times than he had in the entire series, the Heat dominated Game 4 of the NBA Finals on Thursday night and defeated the Dallas Mavericks 98-74, ensuring his series will be going at least six games.
Daily Dime
The Mavs' lead is gone in these NBA Finals, erased by Miami's 98-74 hammering in Game 4, and they might actually have a bigger problem than a series scoreline that will be viewed in many precincts as a 2-2 deficit.
That problem: Dallas' stars have gone missing, too.
To read more of Marc Stein's analysis in the Thursday night Daily Dime, click here.
"It was our best game, there's no doubt, of this series," said Miami coach Pat Riley, whose team held Dallas to an NBA Finals record-low seven points in the fourth quarter -- the fewest points in any quarter in championship series history. "Our defense was very active tonight. We did not want to give them free throws and did not want to give them layups and jumpers."
And that's what happened, leaving this thing all tied up with the Heat having seized the momentum. But as everyone knows, it's far from over. This series is even starting to resemble last year's Finals, when San Antonio won the first two at home and Detroit took the next two before and San Antonio pulled out Game 5 on Robert Horry's 3-pointer at the end of overtime.
Who knows what's in store this time in Game 5, but the series got a whole lot chippier and a whole lot more contentious on this night, with Shaquille O'Neal on the receiving end of a flagrant foul and Nowitzki on the receiving end of several hard fouls -- and a couple hard non-fouls -- that typified Miami's physical approach to playing D.
Nowitzki shot just 2-for-14 and Josh Howard was 1-for-8. Or to put it another way, Wade (13 field goals), O'Neal (six), James Posey (five) and Antoine Walker (five) each had more buckets than Nowitzki and Howard combined. Miami shot over 50 percent and kept Dallas below 33 percent, never letting the Mavs make a sustained second-half run that could have made this one a little more competitive.
"We've been good on the road all year, and we've gotten off to pretty good starts on the road, but not in this series," Dallas coach Avery Johnson said. "You know, we'll address it. Wade has hurt us in the worst way. We haven't been able to guard him."
Dwyane Wade finished with 36 points, including 24 in the first half despite playing on a strained left knee, while O'Neal had 17 points and made half of his 10 foul shots, Posey scored 15 and Walker 14. As a team, Miami outrebounded Dallas 48-36 -- making it easily Dallas' worst game on the boards in the entire postseason.
Nowitzki scored 16, but 11 of those points came from the line as he struggled to deal with defenders Udonis Haslem, Posey and Shandon Anderson. Jason Terry led Dallas with 17 points.
"
My impression was my daughters tackle me harder when I come home. You know, I'm one of the last players from the old school, and you know, you just have to take a hard foul like that and keep on moving. It actually felt pretty good to get hit like that.
Thank you, Jerry, I appreciate it. "
— Shaquille O'Neal, on the hard foul delivered by Jerry Stackhouse in the second half Thursday
Wade had things going early on, showing no ill effects from the strained knee he suffered in Game 3. Using an explosive first step, he repeatedly beat defender (and surprise starter) Devin Harris off the dribble before switching over to his jump shot, and his 3-pointer midway through the first quarter gave him 14 of Miami's first 19 points. Four of the others were scored by O'Neal, who went to the bench with his second foul just 4:24 into the game. Wade's 3-pointer was his 13th of the postseason, matching his total from the entire regular season.
"Did you see him limping tonight," asked Darrell Armstrong, who was unconvinced Wade was as badly injured as he claimed to be Wednesday when he had trouble simply walking. "That was for TV."
"Everyone knows I don't fake," Wade replied. "If I'm hurt, I'm hurt."
Miami led 30-25 after one quarter, but the Heat had to go deep into their bench just seconds into the second quarter when Haslem picked up his third personal. But
they continued to play from ahead thanks to Posey's defense, which kept Nowitzki from getting untracked. Wade's first bucket of the quarter did not come until past the midpoint of the period, but he followed that drive with a 3-pointer to give Miami the game's first double-digit lead, 45-35. The lead grew as large as 13, and the score was 54-44 at halftime behind 24 points from Wade.
But how in control were the Heat? They had a big lead at intermission in Game 3 and quickly frittered it away, but his time it was clear Wade would not allow a repeat. He scored once inside and then hit two jumpers to reach 30 points with 7:30 left in the quarter, putting Miami in front 65-50.
Fewest Points in a Quarter of an NBA Finals Game
7 -- Dallas at Miami, June 15, 2006

9 -- Utah at Chicago, June 7, 1998

9 -- New Jersey vs. San Antonio, June 8, 2003

10 -- New York at San Antonio, June 16, 1999

11 -- New Jersey vs. San Antonio, June 11, 2003

11 -- Utah at Chicago, June 4, 1997

11 -- Chicago at Seattle, June 12, 1996

11 -- New York at L.A. Lakers, April 30, 1972

12 -- Miami at Dallas, June 8, 2006

12 -- Utah vs. Chicago, June 3, 1998

12 -- Chicago at Phoenix, June 20, 1993

12 -- Boston at L.A. Lakers, June 14, 1987

12 -- Boston vs. Milwaukee, May 5, 1974

12 -- Boston at St. Louis, April 7, 1960

Source: The Associated Press
Stackhouse's flagrant foul against O'Neal came after Jason Williams stole the ball and was going in uncontested but saw O'Neal trailing close behind. He passed the ball to Shaq, and Stackhouse came across the lane and raked O'Neal across the upper chest and face, knocking him hard to the floor. Antoine Walker picked up a technical for going after Stackhouse, and Stackhouse got to shoot that technical free throw when the referees decided against calling a flagrant-penalty 2 foul against him, which would have brought an automatic ejection. But after Stackhouse made his shot, O'Neal went to the line and knocked down both his shots to get the lead up to 20, 72-52.
"My impression was my daughters tackle me harder when I come home," O'Neal said. "You know, I'm one of the last players from the old school, and you know, you just have to take a hard foul like that and keep on moving. It actually felt pretty good to get hit like that. Thank you, Jerry, I appreciate it."
It looked every bit like a blowout, but Stackhouse for one wasn't giving up. He closed the quarter with a drive from coast to coast, cutting Miami's lead to 78-67 after three quarters. Still a sizeable lead, but not of the size the Heat would have been satisfied with.
O'Neal appeared to foul Nowitzki on a 3-point attempt three minutes into the fourth quarter, with Nowitzki shook up enough after landing on O'Neal's foot that it took him several seconds to get up. The Mavs even removed him from the game briefly, and the Mavs trailed 82-70 when he returned with 8:10 left. But Dallas did not score again from the field again until 1:15 remained, and by then the outcome had long since been sealed.
The carryover from the Mavs from their Game 3 collapse in the final 6 1/2 minutes -- blowing a 13-point lead -- seemed substantial.
"Well, in some ways we want yesterday to be gone," Dallas coach Avery Johnson said before tipoff, "but in other ways we are pretty good when we remember yesterday. We were getting built up as this flawless team that was just supposed to run away in this series like we were playing against ourselves. Now we understand that this is going to be a great finals, and you've got two teams that are very closely matched, and you've got to play really well to beat the Heat. We are not a flawless team."
No they are not, and now they are no longer even a team with a lead in this series.
Nobody will be able to make that claim again until after Game 5 Sunday night.