FINALS
MIA Wins series 4-2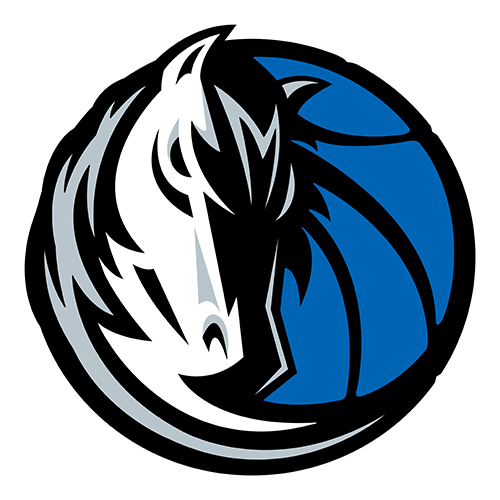 | | 1 | 2 | 3 | 4 | OT | T |
| --- | --- | --- | --- | --- | --- | --- |
| DAL | 21 | 30 | 20 | 22 | 7 | 100 |
| MIA | 24 | 19 | 27 | 23 | 8 | 101 |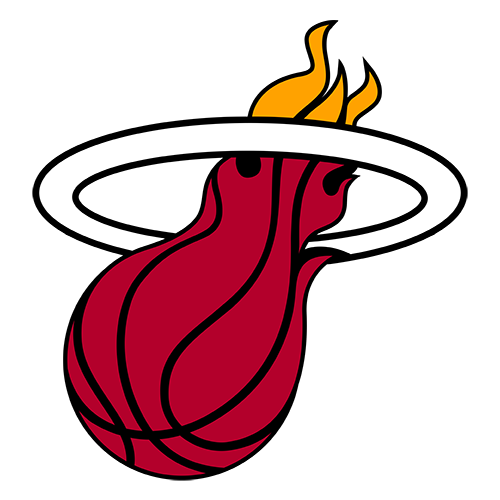 Wade's heroics have Heat one victory from NBA title
By Chris Sheridan

ESPN Insider
MIAMI -- For the second straight year, Game 5 of the NBA Finals came down to a crucial shot and a critical mistake.
This time, the big bucket was a foul shot by Dwyane Wade with 1.9 seconds left, and the critical mistake was made by Josh Howard when he burned Dallas' final timeout in between Wade's two game-winning free throws.
Elias Says
Wade

With 43 points on Sunday night, Dwyane Wade is averaging 34.4 points per game during the Finals. Wade's 172 points against Dallas are the third-most for any player through the first five games of his NBA Finals career. In 1967, San Francisco's Rick Barry scored 201 points through five games in his first NBA Finals appearance; Allen Iverson had 178 through his first five games in the Finals in 2001.

• For more Elias Says, Click here.
When it ended with a miss from midcourt by Devin Harris, the Miami Heat had escaped with a 101-100 victory in a thrilling Game 5 of the NBA Finals to take a 3-2 lead and move just one victory away from the first title in franchise history.
In order to prevent that from happening, Dallas needs to win the final two games on its home court, but not since 1955 has a series gone seven games with the home team victorious in all seven.
The Mavs would've liked to have had a better try at the end of overtime, but the timeout prevented it.
With Miami trailing 100-99, Wade dribbled free of two perimeter defenders, got past another Maverick and took a hand to the hip from Dirk Nowitzki for a foul. He went to the line and made the first to tie the game, and then things got crazy. First, the referees signaled that Dallas had called its final timeout, then they waved the players back and said no timeout had been called. But referee Joe DeRosa stepped in and said a Dallas player, apparently Howard, had indeed used up the Mavs' final timeout. Coach Avery Johnson protested vehemently, but to no avail, and Wade calmly knocked down the next one.
"Josh Howard goes to Joe DeRosa and not only once, but twice, asked for a timeout. Forced to call it, simple as that," crew chief Joe Crawford told a pool reporter.
Howard disputed that version.
"If that's what he's saying, that's what he's saying. I know I didn't call no timeout. I didn't say nothing to nobody," Howard told ESPN.com. "I just made the sign like that, looking straight at Coach," Howard said, placing his hands in the shape of a 'T.' "No eye contact."
Dallas had to inbound underneath the Miami basket rather than from halfcourt, and Harris' final attempt never had a chance.
A year ago in Game 5, Rasheed Wallace's failure to cover Robert Horry off an inbound play at the end of overtime left Horry wide open at the 3-point line for the winning shot. This one was equally dramatic, though the drama was of a different variety.
"I couldn't care less about the timeout. That's not the issue," Mavs owner Mark Cuban told ESPN.com.
Like his players, Cuban likely was upset with the disparity in free throws (Miami shot 49; Dallas 25), the number of fouls called against each team (the Heat were whistled for 26, the Mavs for 38) and the nature of the final foul against Nowitzki, who placed his hand on Wade's hip when he went up for his shot.
Wade scored 43 and Shaquille O'Neal 18 for the Heat, while Jason Terry had 35, Howard 25 and Nowitzki 20 for Dallas, which does not have history on its side. Of the 24 times an NBA Finals series has been tied 2-2, the Game 5 winner has gone on to win the championship 18 times.
"You know, we took care of business at home like we're supposed to do, won three games -- two of them in dramatic fashion," Wade said. "But you know, we've got to win one on the road to reach our goal. We've got a challenge ahead of us, and I'm excited about this team's chances with the challenge."
Neither team led by more than two in overtime, and Dallas blew a couple chances to give itself a comfort zone when Erick Dampier missed one of two from the line with 1:41 left and Howard missed a pair with 54 seconds remaining. After starting 18-for-18 and 20-of-21, those misses turned extra painful when Gary Payton drove around two defenders and banked the ball high, high off the glass for a bucket that made it 99-98 with 29.8 seconds left. Nowitzki's 18-foot jumper with 9.1 seconds left put the Mavs ahead, but only temporarily.
"There's no tomorrow, and I like that 'no tomorrow' feeling for our team," Johnson said. "Hopefully we can put together more of a complete game than what we've done here in Miami."
The Heat's fourth-quarter offense pretty much consisted of giving the ball to Wade and letting him create or get fouled, while the Mavs weren't afraid to mix things up in an effort to find someone to produce, since Nowitzki couldn't or wouldn't, rarely driving the ball and seldom shooting with any confidence.
Terry's three-point play put Dallas ahead 86-82 after Dallas coach Avery Johnson briefly turned to the Hack-a-Shaq strategy with 4:44 left, and Johnson called for it again with 2:44 remaining after Terry missed a 3 that would have put the Mavs up by five. O'Neal missed both (three actually, including a do-over on a lane violation), and Howard went to the other end 19 seconds later and knocked down two to make the Mavs 17-for-17 and put them up by four. But a three-point play by Wade, a 24-second violation on Dallas (Dirk touched the ball once, dribbled twice and passed) and a jumper from the foul line by Wade put Miami ahead 89-88 with 1:40 left. Nowitzki made one of two from the line to tie it, Wade hit another 15-footer and Nowitzki answered from about the exact same distance to tie it at 91-91 with 49 ticks remaining.
Wade tried to draw contact while shooting a jumper on Miami's next possession, but Devin Harris kept his hands off and Wade missed. That gave the Mavs the ball back with 32 seconds left in the game, and they ran the shot clock down to one second before Nowitzki found Dampier all alone underneath for a dunk with 10.1 seconds left. Wade answered by driving to his right, freeing himself of defender Adrian Griffin and knocking in a 6-foot bank shot to tie it with 2.8 seconds left, and the game went to overtime when Terry missed a well-contested 16-footer -- three Miami players had hands in his face -- at the buzzer.
O'Neal had just two points at the end of the first quarter despite two of Dallas' three big men -- Erick Dampier, DeSagana Diop -- picking up two personal fouls, forcing the Mavs to turn to third-stringer DJ Mbenga in his first game back after a six-game suspension. But the Heat had some foul trouble, too, with Walker and Haslem each picking up a pair early, and Miami led 24-21 after one quarter.
Dallas began the second quarter in a zone defense, with Keith Van Horn sliding across the low post to defend O'Neal, and Shaq scored twice against him -- the second time despite Van Horn wrapping his arms around him -- in the first 2½ minutes of the period.
Marquis Daniels, playing in place of Stackhouse off the bench, hit a tough turnaround 3-pointer from the corner on his first shot attempt of the night for his first bucket of the series, helping keep the Mavs close until Terry and Howard heated up late in the quarter.
A 3 by Terry off a missed drive by Wade and a pull-up 18 footer by Howard put Dallas ahead 45-38 as Miami had suddenly turned tentative on offense. Wade even did an unnecessary double-pump on a 3 from the corner that missed, and Howard came down to the other end and converted a three-point play to make it 51-40. So while everyone was still waiting on Nowitzki to have a breakout game, the Mavs didn't really need him. Terry and Howard each had 19 at the half, and Dallas led 51-43 as both Nowitzki and O'Neal had just eight points apiece.
Nowitzki had a nice pass to Dampier for a dunk and knocked down a rare wide-open jumper to help Dallas be ahead 59-50 by the time Dampier and Diop each had four fouls before the midpoint of the third quarter, and then it was a matter of how much the Heat would go to O'Neal when he was matched up against Mbenga -- and how quickly Mbenga would get his third and fourth fouls.
On the possession that drew Mbenga's third foul, O'Neal missed two free throws, and the Heat were only able to gain a little ground at a time as the quarter went on -- even with Nowitzki going to the bench with his third foul with 4½ minutes left -- until Wade finished the quarter with a pair of jumpers and an assist on James Posey's 3 to cut Dallas' lead to 71-70.
Howard and Terry each had 23 and Wade 22 when the fourth quarter began, and it was going to come down to one of three things: Who wanted it more, who executed better, or who avoided making a major mistake. That team ended up being Miami.
"I'd much rather go down there [to Dallas] this way, one win away from a championship, instead of having to win two in a row," Miami coach Pat Riley said. "I mean, they played a great game, they did everything they could to win."
Almost everything, Pat.
And almost isn't enough, not at this level.