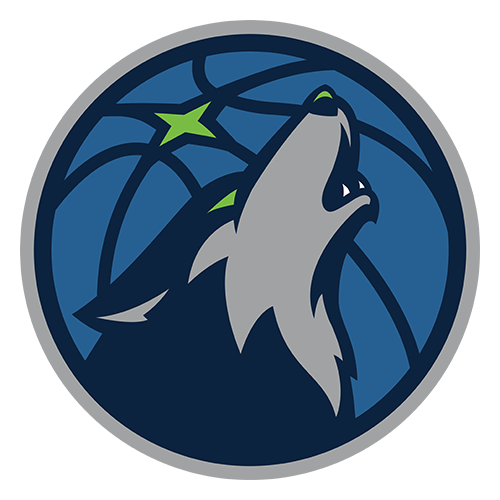 | | 1 | 2 | 3 | 4 | T |
| --- | --- | --- | --- | --- | --- |
| MIN | 26 | 27 | 31 | 28 | 112 |
| DEN | 27 | 30 | 34 | 18 | 109 |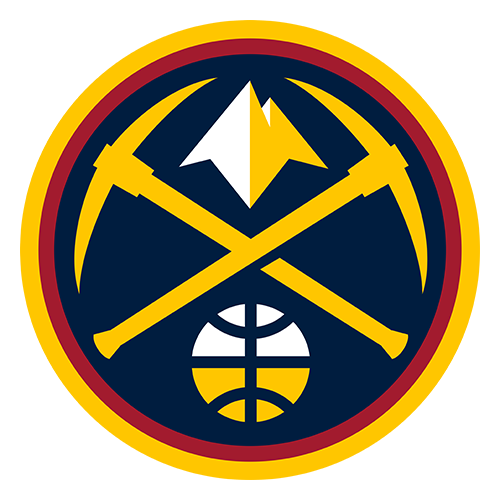 Garnett, Wolves rally, then hold off Anthony, Nuggets
DENVER (AP) -- Carmelo Anthony was missing at the end of the game
again.
Kevin Garnett scored 27 points and the Minnesota Timberwolves
rallied for a 112-109 victory over the Denver Nuggets on Friday
night in a game that ended with Anthony misfiring four times in the
final 14 seconds.
Elias Says

Anthony

In Denver's 112-109 loss to Minnesota, Carmelo Anthony took four shots within the last 15 seconds of the game and missed them all. Three of them were 3-point attempts that would have tied the game. Over the last two seasons, only one other NBA player had four field-goal attempts within the final 15 seconds of the fourth quarter. On March 7, 2006, Minnesota's Marcus Banks was 3-for-4 from the field with less than 15 seconds remaining in the fourth quarter, but the Timberwolves lost to Houston 93-87.

• For more Elias Says, Click here.
"When you're out there scrambling, trying to make a prayer
shot, it's kind of hard," Anthony said one night after being
ejected in the third quarter of a one-point loss to the Los Angeles
Clippers.
"I wanted it. I wanted it. Sometimes I make it, sometimes I
don't," Anthony said. "I think I've got to get back into my
game-winning shape."
Anthony scored 28 points just 24 hours after being caught up in
the league's crackdown on bickering at officials. He stuck around
for every second of this game, but couldn't match his last-second
magic that carried the Nuggets to five buzzer-beating wins last
year.
Three of his misses in the closing seconds were from beyond the
arc, the first of which didn't sit well with his coach, George
Karl, who had instructed his team to go for the quick two-pointer
and the steal.
"It was definitely a quick-two situation," Karl said. "I
think with 18 seconds, we've got the ball, it's just take it up the
court and attack. If you fall into a good 3, you shoot it, but the
3s weren't that good."
Anthony missed from 24 feet, got his own rebound and missed the
tip-in. The Nuggets got the board and Anthony missed from 26 feet
with 3 seconds left, then had one last chance but was way off from
32 feet as the game ended.
"We'd probably would have fouled 'Melo in that situation, but
in such a scramble I was afraid they would call it and he'd hit the
shot," Timberwolves coach Dwane Casey said. "Carmelo is so good
he'd hit the 3 and get the free throw, too."
Garnett was the hero instead, going 9-of-16 from the field and
9-of-11 from the line as he took advantage of Kenyon Martin's
frustration. He also grabbed 15 boards, 13 defensive, for his 35th
straight double-double, the longest streak in the NBA since Karl
Malone's 44 straight in 1982-83.
"Not much you can do," Denver's Marcus Camby said. "I thought
K-Mart was doing a pretty good job on him, but he was getting the
benefits of most of the calls. When he's playing like that, you
really can't touch a guy. He was getting to the free throw line and
knocking down free throws."
Mark Blount's off-balance jumper gave the Wolves a 112-109 lead
with 28 seconds left, setting up the final scramble in which
Anthony missed from all over.
"I believe if I get the ball in that situation I'm going to
make the shot," Anthony said.
Garnett scored nine points in the fourth quarter, when the
Timberwolves overcame a seven-point deficit. Rookie Craig Smith
added 20 points, Ricky Davis 19 and Mike James 18.
Garnett was most proud of his passing, however.
"I quarterbacked the team in the fourth quarter when they
converged on me," he said. "I was like Peyton Manning. I got the
ball to the right people."
After Anthony had a three-point play and a 3-pointer 20 seconds
apart to put Denver up 104-99, Garnett scored six straight points
to put the Wolves ahead for good at 105-104 with 3½ minutes
remaining.
Although Anthony didn't find reason to argue with any calls
against Minnesota, Martin did, and once again the Nuggets paid the
price.
Martin picked up a technical foul with 3 minutes left for
gesturing angrily at an official following his fifth personal, when
he leaned on a fallen Garnett near the basket. Davis hit the
technical and Garnett made three free throws to give the Wolves a
five-point cushion.
"No question technical fouls again hurt us," Karl said. "In a
close ballgame, missing free throws and giving free throws is not
the best advice to win a close game."Game notes
Earl Boykins scored 15 of his 28 points in the first half
as Denver took a 57-53 lead. ... Nuggets fans got their first look
at Nene since the 2004-05 season. The Brazilian forward sustained a
season-ending knee injury three minutes into last year's opener at
San Antonio. He finished with 13 points in 22 minutes.