| | 1 | 2 | 3 | 4 | T |
| --- | --- | --- | --- | --- | --- |
| DET | 22 | 20 | 15 | 30 | 87 |
| CLE | 24 | 17 | 14 | 16 | 71 |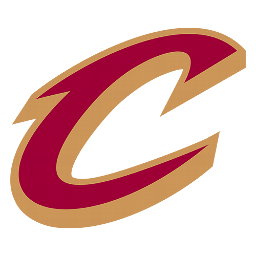 Billups powers Pistons over Cavs with late 14-3 run
CLEVELAND (AP) -- For three quarters, Chauncey Billups was
missing.
Mr. Big Shot arrived in the fourth.
Billups made his first three jumpers of the final period,
leading the Detroit Pistons to an 87-71 win over the Cleveland
Cavaliers on Thursday night in the first matchup between the clubs
since last season's playoffs.
Elias Says
The Cavaliers lost at home to the Pistons, 87-71, the fewest points that Cleveland has scored in its last 217 regular-season home games. The Cavs' last such low total at home came on Nov. 3, 2001, in a 99-69 loss to Orlando.

• For more Elias Says, Click here.
Billups, who was just 1-of-9 from the floor after three
quarters, dropped three jumpers -- two of them 3-pointers -- in the
first 3:02 of the fourth as the Pistons went on a 14-3 run to open
a 71-58 lead with 8:19 left.
"That's Big Shot Billups at his best," LeBron James said.
"Fourth quarter, time to take over."
Billups scored 17 points, including 12 in the fourth, and added
10 assists, including four of those the last 12 minutes against a
Cavaliers team that was defenseless to stop him.
"They saw me missing shots early and let their guard down a
little," he said. "That's when I attacked. That's how I play."
Tayshaun Prince had 16 points and Antonio McDyess added a
season-high 11 points -- all i the fourth -- and 11 rebounds for the
Pistons, who overwhelmed the Cavs in the final period, outscoring
them 30-16 and holding them to 3-of-16 shooting.
James had 26 points and Zydrunas Ilgauskas 16 for the Cavaliers,
who dropped to 11-3 at home.
In last season's second round, Cleveland won three straight over
Detroit and had a chance to close out the Pistons in Game 6 but
couldn't come up with an offensive rebound in the closing seconds.
The Cavs then lost Game 7 in Auburn Hills, Mich., when the Pistons
dominated the second half in a 79-61 win.
This one followed a similar script as the Pistons made the big
shots, tightened their defense down the stretch and showed the Cavs
why they're still one of the NBA's most feared teams.
"They're still a powerhouse," James said. "They're still No.
1 in the Eastern Conference."
After Billups' second 3 put the Pistons up 69-58 with 8:58
remaining, he whipped a behind-the-back bounce pass to Jason
Maxiell, whose baseline jumper put Detroit ahead by 13, forced a
timeout by Cleveland and sent Detroit's bench bounding onto the
floor for high-fives and chest bumps.
Meanwhile, the Cavaliers couldn't do anything against Detroit's
defense, which locked down on James (he went 1-for-6 in the
fourth), forcing Cleveland's other players to step up. None of them
could.
"We changed our looks and dictated the tempo of the game,"
Pistons coach Flip Saunders said. "It was played how we wanted."
Leading 57-55 after three quarters, the Pistons made seven of
their first eight shots to open the fourth, a flurry that left the
Cavaliers dazed and stunned a sellout crowd of 20,562 fans.
"We got our behinds kicked," Cavs coach Mike Brown said. "We
competed in the first half. In the fourth quarter, when the game
got tight Detroit turned it up a notch. We gave into their
pressure."
Neither team could get anything going on offense in a third
quarter of quintessential Eastern Conference ball. The Pistons
outscored the Cavs 15-14 to take their two-point lead entering the
final 12 minutes.
The lone highlight for Cleveland came on an alley-oop dunk by a
trailing James, who one-handed a pass from Eric Snow and rocketed
it through the rim.
James had a little extra bounce in his step from the outset. He
scored 12 points -- eight straight in the final 2:24 -- and went
6-of-7 from the floor in the first quarter as the Cavaliers took a
24-22 lead.
It was a far cry from his postseason exit in May when the
Pistons shut him down in the second half of Game 7, holding him to
two points on 1-of-9 shooting.
Detroit did a better job defensively on James in the second,
limiting him to just two shots while holding Cleveland to 17 points
and taking a 42-41 halftime lead.Game notes
James is wearing a sleeve on his right arm because of a
soreness in his elbow. He's also sporting a small support band on
his left knee. "I'm a little banged up," he said. "It's a little
tender." ... Kid Rock sat courtside next to Detroit's bench. ...
Pistons G Lindsey Hunter missed his seventh straight game with a
sore right Achilles'. ... Cavs G Damon Jones left in the fourth
quarter with back spasms. ... Browns WR Braylon Edwards, a Detroit
native, chatted with some of the Pistons near the scorer's table in
the final minutes.
Regular Season Series
DET leads 1-0
Rocket Mortgage FieldHouse
8:00 PM, December 21, 2006
Coverage: TNT
Attendance: 20,562
Capacity: 19,432
Referees:
Mike Callahan
Jess Kersey
David Guthrie
2022-23 Central Standings