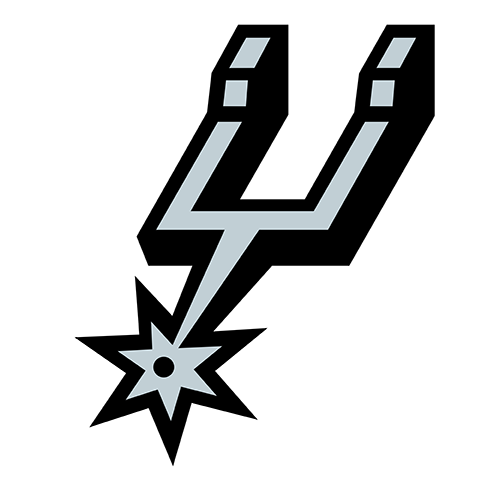 | | 1 | 2 | 3 | 4 | T |
| --- | --- | --- | --- | --- | --- |
| SA | 21 | 19 | 10 | 28 | 78 |
| CLE | 21 | 12 | 11 | 38 | 82 |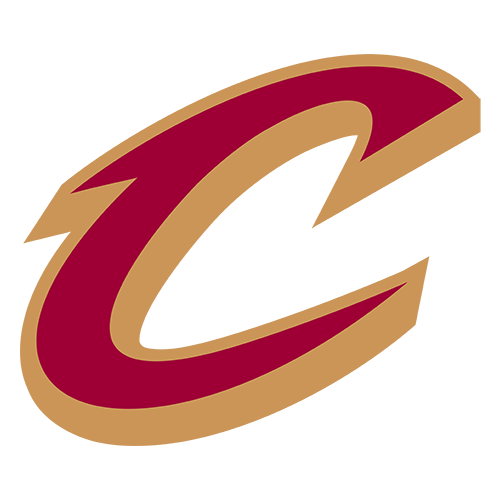 Cavs continue home dominance by beating Spurs
CLEVELAND (AP) -- For three quarters, defenses dominated. In the
final one, chaos ruled.
LeBron James scored 19 points, Larry Hughes added 18 -- 13 in the
fourth -- and the Cleveland Cavaliers smothered and frustrated San
Antonio from end to end during a rugged 82-78 win over the Spurs on
Tuesday night.
Hughes hit three 3-pointers in the fourth and Damon Jones scored
eight points in the final 1:35 as the Cavs, who have struggled on
the road, improved to 14-3 at home and beat the Spurs for the
second time this season.
They did so by harassing San Antonio all 94 feet, holding the
NBA's second-most accurate shooting team to just 38 percent from
the field, a season-low 28 field goals and only 10 points in the
third quarter.
After scoring just 44 points in the first three periods, the
Cavaliers scored 38 in the final 12 minutes.
"Somehow, someway, we stayed with it," said Cleveland coach
Mike Brown, a defensive guru who learned about stops and schemes as
an assistant under San Antonio's Gregg Popovich. "We all showed
grit. We won the game the right way."
Jones scored all 11 of his points in the fourth, and Anderson
Varejao added seven rebounds, including four on the offensive end
when he outhustled and outmuscled San Antonio's big men under the
basket.
Tony Parker led the Spurs with 26 points -- 14 in the fourth --
and Tim Duncan had 18 points and 15 rebounds.
San Antonio played the final six minutes without Popovich, who
was assessed two technical fouls and ejected following a wild
sequence that began with Duncan complaining about contact.
Assistant coach P.J. Carlesimo ran the club down the stretch.
"I felt there was an inconsistent whistle," said Duncan, who
finished 6-of-15. "They got more points at a time which calls and
shots were starting to go their way."
Despite shooting just 36 percent from the floor, the Cavaliers
won their third straight over the Spurs, the first time they've
done that since 1988.
"It's big for us," Hughes said. "I've never been on a team
that beat those guys twice. It's definitely good to beat a Western
Conference power a couple times."
Maybe it was the return of the old ball or maybe it was just
good old-fashioned defense, but neither team could get its offense
untracked as the Spurs entered the fourth holding a 50-44 lead.
The Cavaliers finally started to find their range and caught the
Spurs at 52-all when Hughes drained a 3-pointer while being fouled
by Manu Ginobli with 9:45 remaining. Cleveland pushed its lead to
64-59 on two free throws by Varejao.
On San Antonio's next possession, Duncan had his shot down low
blocked by Donyell Marshall, and as the teams left the floor for a
timeout, the Spurs' center pleaded his case for a foul to referee
Kevin Fehr, who didn't want to hear it.
That's when an enraged Popovich got involved. With his
assistants running after him, Popovich bolted onto the floor,
sidestepping the Cavs' mascot, Moondog, near midcourt as he
sprinted in the direction of Fehr, who immediately tossed him and
gave another technical to Carlesimo.
"I wanted to make it easy for him because that can be
embarrassing for an official if he's not sure if you want to go or
not," Popovich said. "I thought he did a great job."
Jones made two of three free throws and the incident seemed to
fire up the Cavs, who went up 73-67 on Jones' jumper with 1:35 to
go. James then missed the second of two free throws, but Varejao's
aggressiveness caused Duncan to tip the ball out of bounds.
Jones then made the Spurs pay by hitting a 3-pointer to make it
76-67.
Parker kept San Antonio close by making four driving layups in
the final 45 seconds, but the Cavs hung on despite making just
6-of-10 free throws.Game notes
James doesn't rate his dunks so he wouldn't put a number on
his soaring slam over Duncan when the teams played on Nov. 3.
However, he'd love a copy of the poster if there was one. "I'd put
it in my son's room," he said. ... Marshall strained his neck in
the fourth quarter. ... The Cavs play nine of their next 10 on the
road. ... Popovich believes the hubbub over the return of the old
ball will quickly fade. "It's just like the dress-code complaints
-- they'll go away," he said. ... Parker's fiancee, actress Eva
Longoria, attended the game. ... The Cavs are 21-6 the past two
seasons when Hughes scores at least 15. ... Duncan has 18
double-doubles this season.