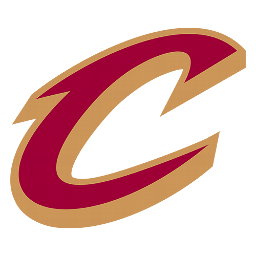 | | 1 | 2 | 3 | 4 | T |
| --- | --- | --- | --- | --- | --- |
| CLE | 23 | 19 | 20 | 30 | 92 |
| DAL | 27 | 25 | 22 | 21 | 95 |
Mavs win 14th consecutive game behind 24 points from Nowitzki
DALLAS -- Here's how well the Dallas Mavericks are playing: Even on one of his best nights, LeBron James couldn't take them down.
Triple the Pleasure

NBA teams with three separate 10-game win streaks in a single season (the '71-72 Lakers are not included as they won 33 straight games):

1st Streak

2nd Streak

3rd Streak

'06-07 Mavericks

12

13

14

'99-00 Lakers

16

19

11

'80-81 76ers

12

10

10

'70-71 Bucks

16

10

20
James had 39 points, combining eye-popping dunks with all sorts of other scoring tactics, and played terrific defense on fellow MVP contender Dirk Nowitzki with the game on the line.
But James missed two free throws and a pair of 3-pointers in the final 13.7 seconds, letting the Mavericks slip past the Cleveland Cavaliers 95-92 Thursday night for their franchise record-tying 14th straight victory.
"It wasn't the prettiest win in that streak, but a win is a win," Mavs forward Jerry Stackhouse said. "LeBron is tough to guard -- so strong, so talented. We all had an emphasis on trying to slow him down and he still amost had 40."
Said Mavs coach Avery Johnson: "We gave him some different looks -- he still exploited some of our coverages. Sometimes we had three people on him and he was still able to split (them) like he was 160 pounds, then he was powerful like he was 260."
Cavs coach Mike Brown called it James' second-best performance of the season, insisting that "LeBron's intensity kept us in it." James himself acknowledged it was "the best I've felt in a while."
"I wanted to be focused and our team could tell," he said. "I tried to be as aggressive as possible."
And it still wasn't enough, not against a team that's now won 21 straight at home.
"They have a lot of weapons. They're definitely the favorite in the West," he said. "We played a good game, but it doesn't make me feel good because we lost. We aren't happy to just come close."
The difference was balance.
Elias Says

James

LeBron is now 27-for-46 (58.7%) this season on late-game pressure free throws (defined by the Elias Bureau as attempts in the final five minutes of the fourth quarter or in OT with neither team leading by more than four points). He is making 68.4% of his free throws in all other situations this season.

• Read more Elias Says.
The Mavericks got 24 points from Nowitzki, 20 from Jason Terry and 17 from Josh Howard, plus 10 each from Stackhouse and Erick Dampier. Even DeSagana Diop chipped in a season-high eight.
With Cleveland's second-leading scorer Larry Hughes out with the flu, James' four fellow starters combined for 22 points. That included zilch from center Zydrunas Ilgauskas in 19 minutes and 11 from Hughes' replacement, Sasha Pavlovic.
Nowitzki and Terry each scored 10 in the fourth quarter. However, Nowitzki was 0-for-3 with two fouls and a turnover, plus a 24-second violation for the team, over the final 5:11, once James got in his way.
Dallas led 92-82 with 4:08 left following a 3-pointer by Terry, but James answered with a 3 of his own. He later added a three-point play to get Cleveland within three with 41 seconds left.
After a defensive stand by the Cavaliers, James streaked for a layup but Nowitzki shoved him out of bounds so hard he went sprawling into about third row of seats behind the basket. Once he gathered himself, he missed both foul shots.
Cleveland got the ball back out of bounds at midcourt and James quickly put up a potentially tying 3. The rebound bounced back to him and he had another chance to set up and shoot, but again came up short.
"I got good looks on both shots," James said. "I'll take those looks any day."
Dallas already had streaks of 12 and 13 wins earlier this season, so hitting 14 seems like a natural progression. The Mavs have lost only twice since Dec. 11 and just came off a perfect February that earlier Thurday earned Nowitzki and Johnson the Western Conference player and coach of the month awards.
Dallas first won 14 straight at the start of the 2002-03 season. The bid for No. 15 comes at home Saturday night against Orlando.
In his only appearance this year in Dallas, James gave fans what they wanted to see: A powerful dunk from the baseline that sent half Cleveland's bench to its feet in awe, a terrific spin move to free himself from All-Star Howard during a one-on-one breakaway and several long-striding moves through traffic. And that was just the first half.
Diop came up big in the first half.
Entering the game with the Mavericks down by a point late in the first quarter, he scored all eight of his points in eight minutes and denied the Cavaliers several times on the defensive end, putting the Mavs up by 10. He even had two assists in the spurt.
"Hey, they didn't play me for four years," said Diop, a former lottery pick who spent four lackluster seasons in Cleveland before emerging last year in Dallas. "Whenever you play your old team, you know what they do and you're motivated."
Game notes
Nowitzki flirted with his first career triple-double yet again, getting 11 rebounds and seven assists. ... James averaged 39.7 points, 9.0 rebounds and 5.3 assists over his three previous games against the Mavericks, two of them victories.