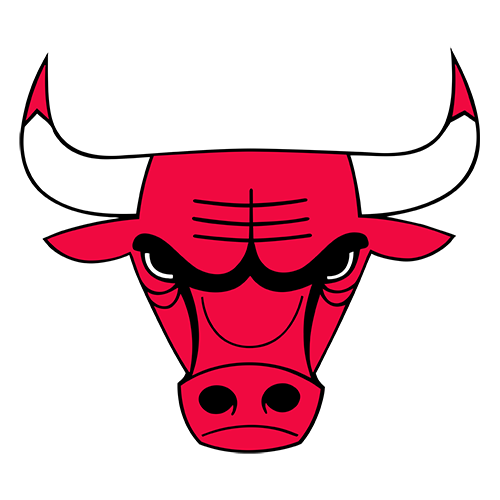 | | 1 | 2 | 3 | 4 | OT | T |
| --- | --- | --- | --- | --- | --- | --- |
| CHI | 28 | 24 | 26 | 33 | 15 | 126 |
| MIL | 31 | 23 | 36 | 21 | 10 | 121 |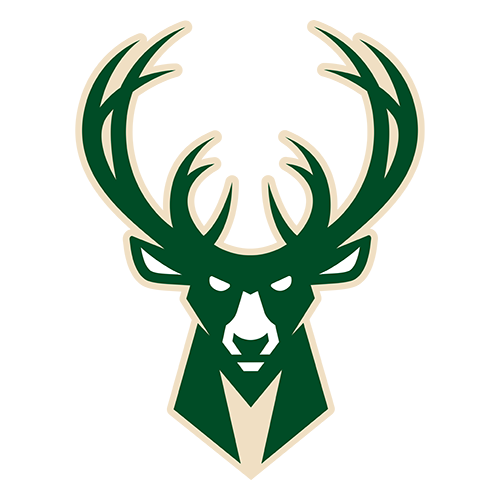 Bulls get career high from Gordon to beat Bucks in OT
MILWAUKEE -- After Ben Gordon scored a career-high 48 points Sunday, he was being compared to some pretty impressive company in the Chicago Bulls' locker room.
"If he was 6-(foot)-6, 6-7, man, he would be like Michael Jordan. He's that scary," Bulls guard Adrian Griffin said of the 6-3 Gordon. "He never ceases to impress me. If you look at a guy his size, to do the things he does, it's quite incredible."
Century Club

Gordon

Only eight times in the last 30 years have two NBA opponents combined for 100 points. That occurrence over that time span is as rare as perfect games (8), 500-yard passing games (7) and four-HR games (5).

Date

Winner

Loser

March 2007
Gordon (CHI) 48
Redd (MIL) 52
Dec. 2006
Arenas (WAS) 60
Bryant (LAL) 45
2005-06
Bryant (LAL) 81
M. James (TOR) 26
2004-05
Nowitzki (DAL) 53)
McGrady (HOU) 48
2003-04
McGrady (ORL) 62
Arenas (WAS) 40
2000-01
Jamison (GS) 51
Bryant (LAL) 51
1989-90
Jordan (CHI) 69
Price (CLE) 39
1977-78
Skinner (DET) 67
Thompson (DEN) 73
Gordon was incredible Sunday in leading the Bulls to a 126-121 come-from-behind overtime win over the Milwaukee Bucks. He made 18 of 32 shots, including six 3-pointers. He took over the game in the second quarter with 15 points to keep the Bulls close and then added 20 points in the fourth quarter, mostly on outside shots.
The Bulls needed every one of his points as they had to overcome 52 points from Michael Redd and an 18-point fourth-quarter deficit.
Gordon, whose previous high was 41 points on Jan. 2 against Phoenix, said he was in a zone Sunday. His points total was the highest he scored in a game at any level.
"I don't hear anything," Gordon said. "I just block everything out. I don't get tired. I feel like I can run for days. It's a good feeling. It motivates me, makes me want to work harder."
Redd said he was impressed with Gordon, who's averaging 21.1 points a game as a starter.
"He is a big-time player and we just couldn't stop him," Redd said. "He did what great players can do and that is take over a game."
It was the second time Redd scored 50 points in a losing effort this season. He scored a franchise-record 57 points Nov. 10 against Utah. His 52 points was the fourth-highest in Bucks' history.
Redd also made 18 of 32 shots, including eight of 13 3-pointers. He said the points didn't mean much because the Bucks lost.
Elias Says
Ben Gordon was only the eighth player listed at 6-3 or shorter to score as many as 48 points in a game over the last 25 seasons. Like Gordon, Mahmoud Abdul-Rauf, Michael Adams, Dana Barros, Tony Delk, Stephon Marbury, and Damon Stoudamire did it once; Allen Iverson has done it 13 times.
• Read more Elias Says.
"I don't think it is good for me to score 50 points anymore because we haven't won since I have done that," he said. "It is very frustrating. We have to learn how to finish off games."
Skiles said a key to the game was putting Griffith on Redd in the fourth quarter. Redd was held to two points after scoring 26 points in the third quarter.
"We struggled with Redd for much of the game," Skiles said. "I thought Griff picked us up, did a great job. He did a nice job chasing him around and being physical as much as he could without fouling."
Luol Deng had 27 points, and Kirk Hinrich added 23 points for the Bulls.
In the overtime, Redd hit a driving layup with 39.7 seconds remaining to cut the Bulls' lead to 122-120.
Milwaukee's Mo Williams lost the handle on the ball as he drove to the basket with 17.8 seconds remaining, and Hinrich hit four free throws in the final 11.2 seconds remaining to put the game away.
Ruben Patterson added 17 points for the Bucks, whose modest three-game winning streak was snapped.
The Bulls overcame an 18-point deficit in the fourth quarter to grab their first lead when Gordon drove around a pick and hit a 15-foot jumper with 11.6 seconds remaining in regulation to give the Bulls a 111-110 lead.
Redd then missed from the corner, but Patterson grabbed the rebound and was fouled. He hit one of two free throws with 3.4 seconds remaining to tie it at 111.
Chris Duhon missed a desperation half-court shot at the buzzer.
In the third quarter, Redd shot 8-of-11, including 5-of-6 on 3-pointers. His 3-pointer from the top of the key with 4:18 remaining in the quarter gave the Bucks a 77-63 lead. After hitting the shot, Redd stood at halfcourt and urged the crowd on. He finished the quarter with a 26-foot 3-pointer with 35.4 seconds remaining to give Milwaukee a 90-73 lead.
The win gave the Bulls a sweep of their four games against the Bucks, the first time they've done that since the 1997-98 season and the fourth time in team history.
Game notes
The Bucks have an 11-game losing streak against Central Division teams. Overall, the Bucks are just 1-11 against them this season. ... Bulls forward Andres Nocioni was inactive for Sunday's game with right foot plantar fasciitis. It was the sixth straight game he has missed. ... P.J. Brown returned to the lineup for the Bulls after missing the team's game March 2 against New Orleans-Oklahoma City with a bruised left knee.