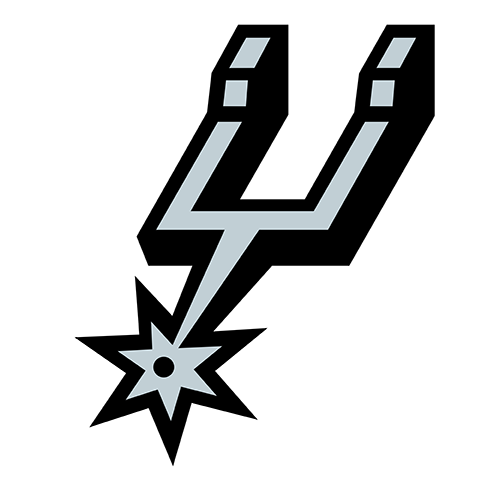 | | 1 | 2 | 3 | 4 | T |
| --- | --- | --- | --- | --- | --- |
| SA | 23 | 20 | 21 | 26 | 90 |
| MIL | 23 | 29 | 17 | 32 | 101 |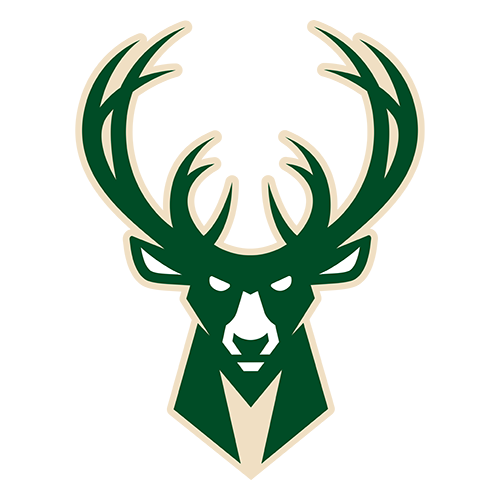 Bucks, new coach Krystkowiak end Spurs' 13-game win streak
MILWAUKEE -- San Antonio coach Gregg Popovich warned the Spurs that facing a downtrodden team in its first game with a new coach can be dangerous.
Elias Says

Krystkowiak

In his coaching debut, Larry Krystkowiak and the Bucks beat the Spurs on Thursday night to end San Antonio's 13-game winning streak. That's the longest winning streak ever snapped by a team with a head coach making his NBA debut. In fact, only one other head coach in NBA history ended an opponent's winning streak of at least five games in his inaugural game. On Nov. 20, 1981, the Lakers beat the Spurs to end San Antonio's seven-game winning streak. That was Pat Riley's first game as an NBA head coach.
Then they saw it for themselves.
The Milwaukee Bucks made a winner of Larry Krystkowiak in his NBA debut, ending San Antonio's 13-game winning streak with a 101-90 victory on Thursday night.
Krystkowiak said he expected a strong effort from his players the first time out.
"A lot of times, you get a little adrenaline and spark," said Krystkowiak, a Bucks assistant who was promoted and given a multiyear deal hours after the team fired Terry Stotts on Wednesday. "I anticipated our guys playing hard."
So did Popovich, but he didn't necessarily get it.
It was a slightly off night for Spurs stars Tony Parker, Tim Duncan and Manu Ginobili.
"That's not going to happen very often," Popovich said. "They're human beings, it can happen. But I'm more concerned with the lack of aggressiveness on both ends of the court."
Parker scored 15 points and played only 6:14 in the decisive fourth quarter. Asked if Parker was one of the players he was referring to when he talked about a lack of aggressiveness, Popovich stood silent and waited for another question to be asked.
"I didn't play well at all," Parker said. "I'll try to do better Saturday against Boston."
Duncan had 13 points and 13 rebounds for his 36th double-double of the season, but was only 3-for-8 from the free-throw line in the fourth quarter.
"It's our obligation," Duncan said. "We have to play well, and we didn't."
Ginobili scored 12 on 2-for-10 shooting.
"We played terrible," Ginobili said. "We've got to realize that the streak doesn't matter."
Brent Barry scored 20 points to lead San Antonio.
Popovich said the team's winning streak obviously was going to end at some point, and now wants to see how his team will rebound from the loss, which comes after a victory over the Clippers that the coach wasn't entirely pleased with, either.
"Eventually, you're going to have an off night, but that doesn't mean that you like it, or accept it, or you just kiss it off," Popovich said. "To have that poor of a mental focus or mental attitude two games in a row is disappointing."
The Bucks won despite losing starting guard Mo Williams, who was called for two technical fouls after arguing a foul call in the third quarter.
Williams became enraged and had to be restrained as he left the court, taking his jersey off and throwing it into the stands.
But the Bucks got a big lift from an unlikely contributor: Lynn Greer, who scored all of his career-high 14 points in the fourth quarter.
"The door for Mo closed tonight, and the door opened for Lynn," Krystkowiak said.
Greer, a rookie who has been inactive for most of the season, hit a 3-pointer to put the Bucks ahead 92-85 with 4:25 remaining in the game, then hit another 3 to extend the lead to 95-86 with 2:41 remaining.
"It was a lot of fun," Greer said. "[I'm] just glad Coach K had confidence to put me out there in the fourth quarter, and [I] made the most of it."
Williams' ejection was the second player outburst in as many games for Milwaukee. Center Andrew Bogut was fined $25,000 for making an obscene gesture as he left the court after a home loss to Toronto on Monday night -- an incident that may have proved to be the last straw for Stotts.
Krystkowiak said he didn't expect Williams to face further discipline for the incident.
Michael Redd scored 29 to lead the Bucks, who had lost two straight and four of their last five coming in.
"Today was about being positive, and not letting what happened in the last 24 hours [get] us down," Redd said.
Andrew Bogut, the player who worked most closely with Krystkowiak as an assistant, had 13 points and 12 rebounds for the Bucks. Bogut said now that Krystkowiak's debut is out of the way, he can get down to the business of coaching.
"Take a deep breath, forget about it and go on and coach the season," Bogut said.
Game notes
The Spurs' franchise record is 17 straight victories, set by the 1995-96 team. The Spurs also won 15 straight during the 1994-95 season. ... Bucks forward Charlie Villanueva did not play because of tendinitis in his right shoulder . ... Milwaukee hasn't swept the Spurs since the 2001-02 season. The Bucks also won 114-107 on Dec. 26.
Regular Season Series
MIL Wins 2-0
BMO Harris Bradley Center
Attendance: 13,917
Capacity: 18,717
Referees:
Jim Clark
Scott Wall
Tommy Nunez Jr.
2021-22 Southwest Standings
2021-22 Central Standings