PLAYOFFS
CLE Wins series 4-0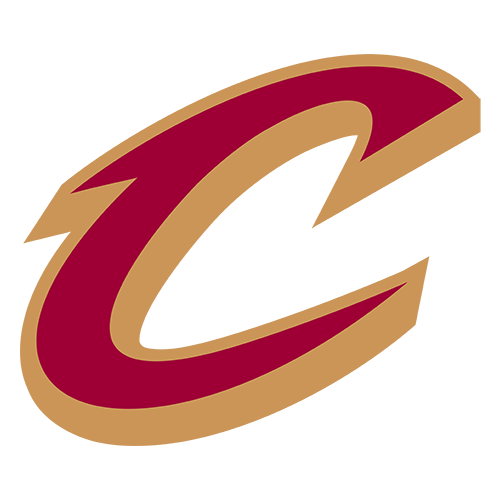 | | 1 | 2 | 3 | 4 | T |
| --- | --- | --- | --- | --- | --- |
| CLE | 22 | 22 | 22 | 31 | 97 |
| WSH | 23 | 24 | 20 | 23 | 90 |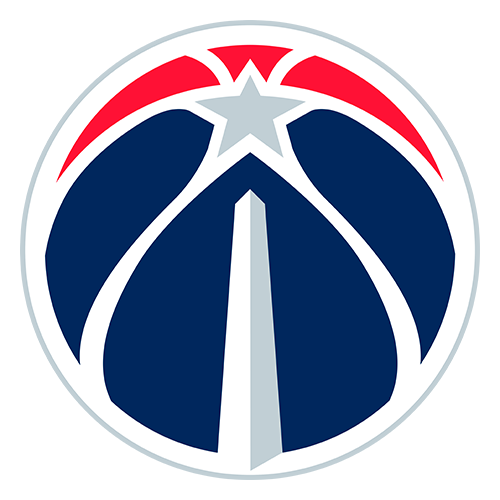 James, Ilgauskas steer Cavs into 2nd round with sweep of Wiz
WASHINGTON -- A year ago, winning a playoff series by any means was cause for major celebration by the Cleveland Cavaliers.
This year's sweep of the Washington Wizards? That's simply what the Cavaliers were supposed to do.
Elias Says

James

LeBron James had 31 points, 11 rebounds and seven assists in Cleveland's victory over Washington, giving the Cavaliers a four-game sweep. It's been 16 years since an NBA player reached all three of those statistical levels in a game that won a postseason series for his team. The last to do it was Scottie Pippen, who had 32 points, 13 rebounds and seven assists in Game 5 of the 1991 NBA Finals against the Lakers. Elias Says
Cleveland swept a series for the first time in franchise history, finishing the job Monday night with yet another uneven performance in a 97-90 victory.
The Cavaliers did just enough to beat a depleted team that nearly emptied its bench in the first half, then LeBron James, Zydrunas Ilgauskas, Larry Hughes and Co. walked off the court with hardly any celebration.
"Last year, going into the playoffs, it was all about making the playoffs," James said. "I hadn't been there in my NBA career, and Z hadn't been there since his rookie season, so that was our main focus: 'Let's make the playoffs, let's make the playoffs.' We've got bigger and better things now. It's about winning a championship, and we're one step closer."
The Cavaliers truly made it sweeps week in the NBA, becoming the third Eastern Conference team in three days to wind up a series in four games. Detroit dismissed Orlando on Saturday, and Chicago ended defending champion Miami's season on Sunday.
Cleveland has won only six playoff series in its history, and this series was the first time the franchise has won consecutive road playoff games. The Cavaliers now await the winner of the one East series that's still going on -- New Jersey vs. Toronto.
"It's going to be a long and stressful and 'fatigueful' postseason for us," James said, "so the more rest we can get, us taking care of business tonight, it's going to add to us being able to recover and mentally let us refocus."
James labored through an 8-for-22 shooting night, but he made 14 of 17 free throws to finish with 31 points. He also had 11 rebounds and seven assists, including back-to-back assists to Ilgauskas in the decisive final minute.
Elias Says

Jamison

Antawn Jamison scored 32.0 points per game in the four games against Cleveland, the second-highest average for any player in NBA history in a series in which his team was swept 4-0. Elias Says
Ilgauskas finished with 20 points and 19 rebounds, and he and Hughes (19 points) scored 18 of Cleveland's final 20 points. That stretch emphasized an ongoing theme during the series: James didn't have to carry a disproportional share of the load.
"We can't win if these guys don't play well, Z and Larry," James said. "Simple as that. I need them every game to be a factor."
The Cavaliers beat the Wizards in the first round a year ago -- winning three games by one point -- but Washington had Gilbert Arenas and Caron Butler, who both missed this year's series with injuries. Washington had its season end with a playoff loss on its home court for the third straight year, but this one will be remembered with an asterisk because of the two missing All-Stars -- a situation unprecedented, at least in Eddie Jordan's coaching life.
"Not with your major guys -- not only their numbers, but their personalities," the Wizards coach said. "Gil's a strong personality. Caron's a strong personality. They're tough. They bring more to the table than just numbers, and their numbers were huge."
A stellar effort from Antawn Jamison wasn't quite enough for the Wizards again. He scored 31 points Monday and averaged 32 in the series. Darius Songaila added 12 of his 16 in the fourth quarter, and Antonio Daniels had 13 points and 12 assists for the Wizards, who lost their last eight home games -- six in the regular season and two in the playoffs.
"It was basically the same story in all four games: When you go out there, your job is to put yourself in position to win the game, and I think we did that," Daniels said. "We just didn't hit our shots down the stretch, and they did."
Washington trailed by one point with less than two minutes to play, but two doses of the James-to-Ilgauskas combination essentially settled the game. In between those two baskets, Jamison had the hard-luck moment of the series when he committed a turnover by dribbling the ball off his left foot.
"I don't want to say they were looking past us," Jamison said. "But I think they did just enough to get the job done. I just wasn't ready to go home."
With nothing to lose, Jordan played everyone except in-the-doghouse center Brendan Haywood before halftime. Calvin Booth got on the floor for the first time this series, and youngsters Andray Blatche and Donell Taylor got their first substantial taste of playing time. The backups, who also included Songaila and Roger Mason, scored all but two of the Wizards' 23 points over a 12-minute stretch.
Consecutive 3-pointers put the Wizards ahead by nine early in the third, but the Cavaliers did what they have done all series -- play just well enough to stay in position to win.
In the next round, they know they'll need to find another gear.
"We want to go from good to great," Cleveland coach Mike Brown said. "And our goal is not to stop playing anytime soon."
Game notes
Haywood did not play after getting no points and no rebounds in 10 minutes in Saturday's Game 3. His nameplate over his locker was missing after the game, and his future with the team is obviously in doubt. "That's something we'll handle in-house," Jamison said. "I can understand his frustration as far as not getting an opportunity to play. ... It definitely won't be a distraction next year." ... Wizards G DeShawn Stevenson went 0-for-8 from the field and was 9-for-46 for the series. ... With the Wizards down 3-0, playoff fever in the nation's capital ebbed significantly. There were many patches of empty seats throughout the arena, even though the game was announced as a sellout. ... The Southeast Division went 0-12 in the playoffs.
Capital One Arena
7:00 PM, April 30, 2007
Coverage: NBA TV
Attendance: 20,173
Capacity: 20,600
Referees:
Joe Forte
Bennett Salvatore
Sean Corbin
2022-23 Central Standings
2022-23 Southeast Standings