PLAYOFFS
GS Wins series 4-2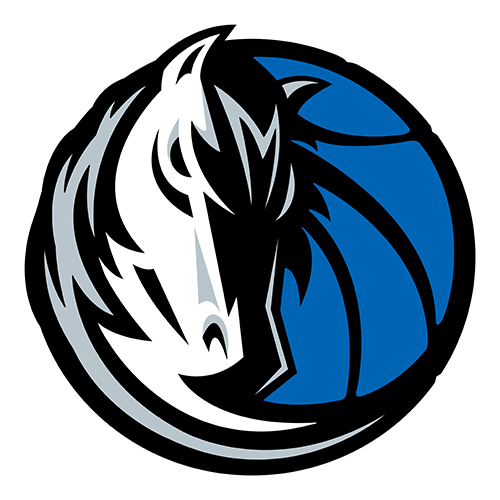 | | 1 | 2 | 3 | 4 | T |
| --- | --- | --- | --- | --- | --- |
| DAL | 25 | 23 | 15 | 23 | 86 |
| GS | 28 | 22 | 36 | 25 | 111 |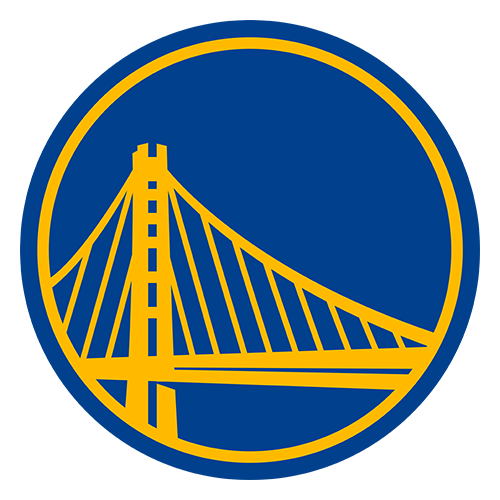 Jackson keys third-quarter run in Warriors' rout of Mavs
OAKLAND, Calif. -- Baron Davis knew his tender hamstring would limit him, so Stephen Jackson took a huge load off Golden State's do-everything star.
Elias Says
The Warriors defeated the Mavericks by 25 points, 111-86, the second-largest margin of victory to knock out the top seed since 1984, the first year of the current playoff format. In the 2001 Western Conference Finals the second-seeded Lakers defeated the Spurs by 29 points, 111-82.

• Read more Elias Says.
Davis and Jackson shot the ragtag Warriors right into the second round, capping perhaps the NBA's biggest playoff upset with yet one more memorable performance on their home floor.
Davis willed his team on one good leg, shaking off a strained hamstring to score 20 points, Jackson made a franchise playoff-record seven 3-pointers, and Golden State became the first No. 8 seed to capture a best-of-seven playoff series with a 111-86 victory over the NBA-best Dallas Mavericks in Game 6 on Thursday night.
Whoa, Nellie, what a shocker!
"We made NBA history tonight and that's the best thing about it. We did it as a team," Davis said. "I'm so proud of my teammates and proud to be a part of this franchise."
Coach Don Nelson's emotional bunch of castoffs beat his old organization by holding likely league MVP Dirk Nowitzki to eight points and 2-for-13 shooting, after he saved the Mavs with 30 points in their six-point Game 5 win Tuesday. The Warriors, making their first playoff appearance in 13 years, will open the second round Monday night at either Houston or Utah.
"This is a pretty special place to be right now," Nelson said.
Jackson -- who avoided a suspension for Game 6 after two ejections in the series -- hit four 3-pointers during a decisive 24-3 third-quarter run and finished with a playoff career-high 33 points.
"I wanted to be aggressive," Jackson said. "Baron came out and told me he wasn't feeling as good as he had in previous games, and he wanted me to carry us. I wanted to stay focused, not worry about calls, not get too emotional, just bring my energy with my play."
Davis also added 10 rebounds and six assists. He sat down with 2:19 to play, throwing his arms in the air to the fans who chanted "MVP!" When the final buzzer sounded, the Warriors hugged as confetti streamed onto the court.
Andris Biedrins had 12 points and 12 rebounds, not to mention a handful of key hustle plays, Matt Barnes took advantage of his first start of the series with 16 points, 11 rebounds and seven assists, and Jason Richardson added 15 points, five rebounds and four assists.
"It feels great, that's the only words I can say," Richardson said. "I don't know when I have to pinch myself or wake up from this dream. This is everything I wanted. I wanted this for our fans, for our organization, for ourselves. We work hard and we deserve it."
Josh Howard scored 20 points and Jerry Stackhouse had 14 of his 20 points in the first quarter for the 67-win Mavericks, who along with volatile owner Mark Cuban had high hopes of going deep in the postseason after their remarkable regular-season showing.
The Warriors became only the third eighth seed to upset the No. 1 and the first since the opening round went from best-of-five to the current format. The Denver Nuggets (1994) and the New York Knicks (1999) are the only other teams to win a series.
After years of failure and its share of unsuccessful personnel moves, Golden State is suddenly as big in the Bay Area as Barry Bonds' home run chase across the water in San Francisco.
"Baron toughed it out," Barnes said. "He's our leader and nothing's going to stop him right now. We've got a lot of talent and a lot of heart and we're looking to do a lot more damage."
The Warriors lured Nelson out of retirement to turn around a franchise that hadn't been to the postseason since he took them there in 1994 during his first stint as coach, dropping former Stanford coach Mike Montgomery in late August after two losing seasons.
Back home, Golden State won again behind its deafening, towel-waving crowd that Mavs coach and former Warrior Avery Johnson described this way: "If you haven't been to the playoffs in 13 years, your fans are going to be pretty crazy."
And the "We Believe" mantra that now rocks Oakland -- Mickael Pietrus led the team out of the locker room holding one of the bright yellow T-shirts sporting the logo -- has even caught the attention of celebrities like rapper Snoop Dogg, popular guitarist Carlos Santana, actors Woody Harrelson, Owen Wilson and Kate Hudson, and golfer Fred Couples. They were all in the stands for the clincher -- and a few even headed to the celebratory locker room afterward. Ron Artest stopped by to offer his best, too.
"The fans gave us so much energy," Richardson said. "It felt great that we actually put them away like that. We played great defense tonight."
Nowitzki missed his first eight shots, bricking consecutive 3-point tries late in the second quarter before hitting a 16-footer for his first basket of the game with 38 seconds left in the period. Dallas trailed 50-48 at the break but couldn't match the Warriors' energy in the third. The Mavs went 5:07 without scoring as Golden State turned it into a rout, leading 86-63 going into the final 12 minutes.
"We were there at halftime," Johnson said. "We were only down two. We just came out and had one of our worst third quarters this year. ... This is a very disappointing end to the season."
The Warriors traded for Jackson in January in an eight-player swap with the Indiana Pacers to pair him with a healthy Davis as this playoff-starved franchise tried -- and ultimately succeeded -- to end the NBA's longest postseason drought.
Johnson, groomed by Nellie to be a head coach, said the Warriors had "10,000 pounds on their right arms up there in Oakland" to close out a series Golden State led 3-1, but 20,677 screaming fans from every corner of Oracle Arena put all the pressure on the cold-shooting Mavs.
The Warriors hadn't won a best-of-seven series in 31 years, since beating Detroit in a first-round series in 1975-76 -- the year after winning their only NBA championship in California. Golden State had lost its last five best-of-sevens and hadn't won any playoff series since beating San Antonio 3-1 in the first round in 1990-91.
Johnson brought his team back to California immediately after Game 5 so the Mavs could get more comfortable in the Warriors' raucous confines, while Golden State spent the night in Dallas.
Dallas' first seven made field goals were 3s, 4-of-6 from Stackhouse in the opening period, and the Mavs were 0-for-14 from 2-point range before Jason Terry's jumper at the 11:22 mark of the second quarter.
"Great regular season, but a disappointing finish in the playoffs," Terry said. "We all take fault in our mistakes, but you have to give credit where credit is due. That's a hot team."
Barnes earned his first start of the series over Monta Ellis and played through a pulled right hamstring, just like Davis.
The Mavs, who lost in last year's NBA finals, became the first time to win 65 games and fail to win at least one playoff series. Even worse, it came against Nelson, who spent 10 seasons helping taking Dallas from among the league's worst teams to one of the best.
"This is not like last year was," Cuban said. "Losing the finals was really painful. This is just the first round."
Game notes
The NBA fined Richardson $35,000 for improper interaction with a fan during Game 5 in Dallas. Richardson had a heated verbal exchange with the fan after missing a shot and falling out of bounds with 21.9 seconds left in the Warriors' 118-112 loss. The fan reportedly filed a complaint with NBA security. ... The fans booed Cuban when he came out before tipoff.