PLAYOFFS
UTAH leads series 1-0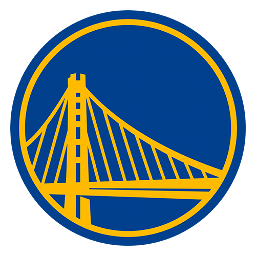 | | 1 | 2 | 3 | 4 | T |
| --- | --- | --- | --- | --- | --- |
| GS | 35 | 31 | 23 | 23 | 112 |
| UTAH | 37 | 26 | 21 | 32 | 116 |
Williams drops 31 points as Jazz fight off hungry Warriors
SALT LAKE CITY -- It was only appropriate that the Utah Jazz
won on a rebound.
Carlos Boozer turned his 20th rebound into the tiebreaking
basket with 17 seconds left, and Utah beat the Golden State
Warriors 116-112 on Monday night in the opener of the Western
Conference semifinals.
Elias Says
The Warriors had four players score at least 20 points and still lost. That hadn't happened in a non-overtime playoff game in over 16 years, since the Pacers lost at the Boston Garden on May 5, 1991, 124-121, despite getting at least 20 points from Reggie Miller, Chuck Person, Detlef Schrempf and Micheal Williams. (Earlier in that series the Celtics also lost a non-overtime game despite four players scoring at least 20 points.)

• Read more Elias Says.
Utah outrebounded the Warriors 54-36, pulling down 20 on offense
to overcome the Warriors' frantic attack while rallying to win at
the end.
"We've always been a pretty good offensive rebounding team if
we take decent shots and get our big people inside on the shots,"
Utah coach Jerry Sloan said. "It certainly worked that way
tonight."
Boozer had 17 points to go with his 20 rebounds, Deron Williams
finished with 31 points and eight assists and Andrei Kirilenko
blocked seven shots for the Jazz, who will host Game 2 on Wednesday
night.
The Jazz were playing just two nights after beating Houston in
Game 7 of the first round and had enough stamina to outlast the
Warriors.
"We just played hard," Williams said. "We didn't play our
best game by any means."
That was true of both teams, although nobody was complaining
after the thrilling finish.
The game was tied at 112 when Mehmet Okur tried a 3-pointer from
the corner for Utah. It bounced off the rim and right to Boozer,
who banked it in to break the 20th tie of the game.
Stephen Jackson tried to put the Warriors back ahead with a
3-pointer, but it was short and Matt Harpring ended up with the
rebound after a scrum in the lane. Harpring made both foul shots
and the Warriors didn't have time to make up the deficit.
"We can play better than we played tonight but we didn't play
poorly, that's for sure," Golden State coach Don Nelson said.
"The Jazz won the game. It was a good win for them and we'll have
to go back to the blackboard and reassess what we need to do."
Okur had 21 points and 11 rebounds for Utah, which is in the
second round for the first time since 2000.
"We fought a lot over the last series, showed we can fight and
stay with anyone in this league," Williams said. "We showed a lot
of composure, down 2-0 last series and got over that."
Baron Davis led Golden State with 24 points and seven assists.
Jason Richardson scored 10 of his 21 points in the fourth quarter,
but no other Warrior had more than five points over the final
period.
Al Harrington also scored 21 -- 15 more points than the rest of
the Warriors' reserves.
"If you watch Utah, they run the lanes well. They cross well.
Utah plays fast," said Jackson, who finished with 16 points. "We
took them out of a lot of their stuff, but they made adjustments."
Golden State led at halftime and the end of the third quarter,
but was 8-for-20 in the fourth quarter and couldn't hold off the
Jazz.
Utah played without guard Derek Fisher, who was excused from the
game because of a health problem with one of his children. The Jazz
won without their most experienced player, who was traded to Utah
from the Warriors last summer.
"Hopefully we'll have him back. He's a big part of this team,"
Harping said.
Williams and rookie Dee Brown handled the backcourt and Williams
carried the Jazz despite getting his fifth foul with about 6
minutes left. Williams sat for a few minutes, then converted a
three-point play that put Utah up 112-110.
Richardson tied it again for the final time on two free throws
after grabbing a turnover and getting fouled by Kirilenko under the
basket with 33 seconds left.
Kirilenko finished with 13 points, seven rebounds, four assists
and flustered the Warriors with his gangly arms blocking shot after
shot.
After Williams had just put Utah up 108-107 with a 21-foot
jumper, Jackson tried to get the lead back for Golden State with a
layup but couldn't get it over Kirilenko's long reach.
Andris Biedrins couldn't put back the rebound as Jackson
furiously picked himself off the floor, pumping his fist toward the
official who did not call a foul on the play.
It unraveled Jackson, but not his teammates. Matt Barnes made a
free throw to get Golden State within 109-108, then scored on a
layup that put the Warriors ahead for the last time with 1:24 left
in the game.
Williams answered with a layup while drawing a foul by Jackson
and made the free throw to put the Jazz up 112-110.
Williams outscored Davis and had one more assist, but Sloan
downplayed the point-guard matchup.
"First of all we're not trying to beat Baron Davis. We're
trying to beat the Golden State Warriors," Sloan said. "That's
what we told all of our players. If we're going out there to try to
beat an individual, then we might as well just forget about
that."
Game Notes
Davis scored 17 in the second quarter after going scoreless
in the first. ... Both teams were 4-for-7 from 3-point range in the
first quarter. ... Williams and Harpring both had career highs for
scoring in a playoff game. ... Richardson and Barnes had 10
rebounds apiece for Golden State.
Delta Center
8:30 PM, May 7, 2007
Coverage: TNT
Attendance: 19,911
Capacity: 18,206
Referees:
Eddie F. Rush
Monty McCutchen
Greg Willard
2022-23 Pacific Standings
2022-23 Northwest Standings