PLAYOFFS
UTAH leads series 2-1
| | 1 | 2 | 3 | 4 | T |
| --- | --- | --- | --- | --- | --- |
| UTAH | 27 | 22 | 36 | 20 | 105 |
| GS | 30 | 40 | 34 | 21 | 125 |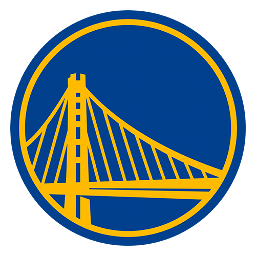 Davis scores 32 as Warriors' shooters pester Jazz
OAKLAND, Calif. -- When Baron Davis spun, sprang and threw down a breathtakingly vicious one-handed dunk right in Andrei Kirilenko's mug, it was more than an exclamation point on the Warriors' win.
It also was a question mark: Just how far can Golden State go when its point guard is playing such sublime playoff basketball, particularly in the arena that rocks to his beat?
Davis had 32 points and nine assists, Jason Richardson scored 25 points and Golden State stayed unbeaten in Oakland during the postseason with a 125-105 victory over the Jazz in Game 3 of their second-round series Friday night, cutting Utah's lead to 2-1.
Elias Says

Davis

Baron Davis had 32 points Friday, his fourth 30-point game of this postseason. The last Warriors player with four 30-point games in one postseason was Chris Mullin in 1989; the last before him was Rick Barry in 1977. Elias Says
Davis' mind-bending slam put multiple punctuation marks on a comfortable victory for the eighth-seeded Warriors, who lost two tough games in Utah to open a series few expected them to reach. They got back to their exciting style in front of the same fans who watched the Warriors beat top-seeded Dallas three times in the first round to the same 110-decibel soundtrack.
But after Utah cut Golden State's 30-point lead in half during the fourth quarter, Davis closed the door on yet another memorable spring night with his special delivery on shot-blocking specialist Kirilenko with 2:48 left.
"I shocked myself on that dunk," Davis said. "I was going to try to reverse it, but knowing he was a great shot-blocker, I thought I would just try my luck, and I got lucky."
Game 4 in the best-of-seven series is Sunday night in Oakland, with Game 5 back in Salt Lake City on Tuesday.
Richardson hit four of the Warriors' NBA record-tying 11 3-pointers in the first half, and Al Harrington added 15 points as Golden State shrugged off two tough losses in Utah with yet another confident, free-flowing performance. The Warriors finished with 15 3-pointers while forcing 25 Utah turnovers.
But Davis produced a personal highlight reel in the second half after Golden State faltered, mixing spinning passes and jumpers before his big jam. Davis even got a technical foul after throwing it down for "acting the fool" in celebration -- but the screaming arena backed him up.
"That would have to be the greatest dunk I've ever seen with my eyes in person," marveled Richardson, the two-time NBA dunk champion. "It was like he put his whole body in the rim."
"I think I was late on the help," Kirilenko said with a grin. "At least I got to be on the poster."
Carlos Boozer had 19 points and 11 rebounds for the Jazz, who landed gracelessly in California after riding high from Wednesday's emotional overtime victory in Game 2. Deron Williams added 14 points and six assists, but Golden State stretched its 21-point halftime lead to 30 midway through the third quarter before the Jazz finally responded.
"You get into a groove, and they certainly were in one," Utah coach Jerry Sloan said. "We couldn't shoot the ball quick enough, which is certainly to our disadvantage. They were playing us strong and knowing where the ball was going to go."
The Warriors have lost four of their five road playoff games, but they're 4-0 at home in the arena where they went 30-11 in the regular season. Their 125 points were a playoff-best, as was their 15-of-32 shooting on 3-pointers.
Their playoff-starved fans -- replete in another collection of gold T-shirts that turned Oracle Arena into a big bowl of bubbling custard -- rarely were quiet during Golden State's first home second-round playoff game since May 12, 1991.
And while Golden State's effort improved markedly from the opening tip, Utah regressed. The Jazz committed 16 turnovers before halftime while forcing just five by the Warriors, who got whatever shot they desired during most of their 70-point first half.
"They wanted us to take jump shots, and we fell into that trap," Boozer said. "We weren't hitting. It was a great first quarter, but midway through the second, it seemed like it slipped away."
Derek Fisher, whose daughter's serious health problems forced his absence from the series until his dramatic return during Game 2, started for Utah but had nine points and no assists before fouling out.
The Warriors blew two late leads in Utah, but were revitalized at home as Davis predicted. Golden State made eight of its first 12 shots before blowing an early 13-point lead -- but Williams and Fisher both picked up three fouls in the first half, limiting Utah's defensive options against Davis.
Golden State gradually built a healthy lead in the second quarter with its outside shot, eventually tying the league record for 3-pointers in a playoff half held by four other teams.
"We got snowballed in the second quarter," Fisher said.
Game notes
Utah G Dee Brown sat out after spraining his neck when Mehmet Okur fell on his head in Game 2. Brown could return Sunday. ... The Jazz went back to the powder-blue uniforms they wore in their Game 7 road victory over the Houston Rockets in the first round. Utah wore its standard dark-blue togs for the first three games in Houston, losing all three. ... The Warriors hadn't won four home games in the same postseason since 1977.