PLAYOFFS
SA Wins series 4-2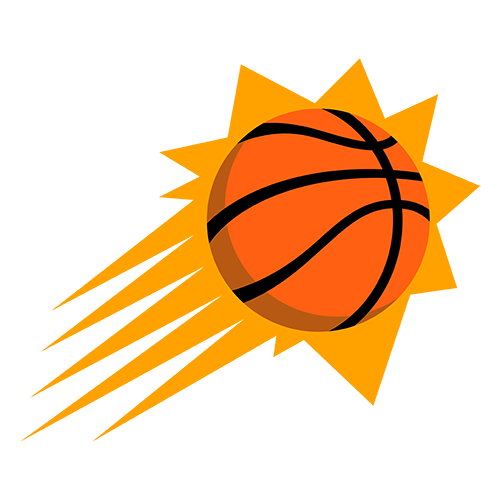 | | 1 | 2 | 3 | 4 | T |
| --- | --- | --- | --- | --- | --- |
| PHX | 24 | 16 | 32 | 32 | 104 |
| SA | 22 | 23 | 35 | 18 | 98 |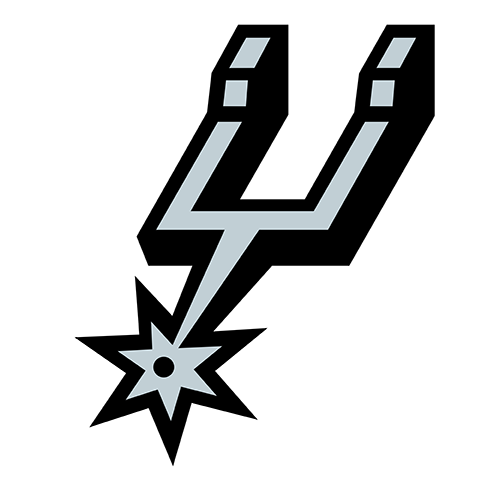 Suns take Game 4 despite testy altercation in closing moments
SAN ANTONIO -- Fouled hard by Robert Horry with 18 seconds to play, Steve Nash jumped to his feet and decided he had to stand up for himself.
His teammate Raja Bell was already doing that for him.
Elias Says
San Antonio blew an 11-point fourth quarter lead Monday night in its loss to the Suns. In the Tim Duncan era, the Spurs were 55-2 in the playoffs in games in which they led by 11 or more points in the fourth quarter. The Spurs had won the last 27 such games with their last loss coming on May 19, 2003 vs. Dallas.

• Read more Elias Says.
The hit by Horry was one of several bad plays by the San Antonio Spurs during the Phoenix Suns' game-closing 12-1 run in a 104-98 victory in Game 4 on Monday night that evened the Western Conference semifinals.
The Spurs led 97-92 with 2:23 to play on a rebound basket by Tim Duncan, their last field goal of the game.
Nash and Amare Stoudemire connected on a couple of behind-the back passes for layups that gave the Suns the lead for good, the first with 53 seconds left, the second with 32 seconds to go that made it 100-97.
A series that had featured harsh words and tough fouls in the first three games, took on a whole new look with 18 seconds to play when Horry hit Nash with a foreman and knocked him into the scorer's table.
"I know you have to roll with the punches literally a lot of the time," Nash said. "I felt like that was uncalled for. It's hard to always take the high road."
Bell, who was several steps ahead of Nash on his way to confront Horry, was called for a technical foul. He said he did nothing.
"It was a tough foul," Bell said. "It was a hockey foul."
Horry was given a flagrant foul and was ejected. A free throw by each team made it 101-98. The Suns kept possession and Nash added another free throw with 16 seconds to go.
Shawn Marion added two free throws with 7.4 seconds left.
Game 5 is Wednesday night in Phoenix and it's possible there could be suspensions from the league for players leaving the bench after Horry fouled Nash.
Stoudemire was caught on replays well off the bench but he said he was on his way to the scorer's table to check in when the incident happened. He said he's "just a little" worried about a possible suspension.
"I was just doing what the coach told me. He told me to check in," Stoudemire said. "I just got to say my prayers tonight."
The Spurs led by as many as 11 points. They missed nine of their last 10 shots, including the last six during Phoenix' closing run.
"We've been in this situation before. We did a good job to get the lead. Late in the game we didn't do a good job," Spurs guard Bruce Bowen said. "We have to do a better job of tightening up more than anything else."
Stoudemire led the Suns with 26 points, while Nash had 24 points and 15 assists.
"Today we did it. We have to do it two more times," Suns coach Mike D'Antoni said. "Tonight, we played a little bit better and a little more desperate. We got over the hump. They're a great team."
Tony Parker led the Spurs with 23 points and Tim Duncan had 21 points and 11 rebounds.
The increasingly hostile series has been marked by bumps, bruises and harsh words. A gash across Nash's nose required six stitches after a collision with Parker in Game 1 and Ginobili got a bloodied and bruised eye in Game 3 on a drive to the basket.
Last week, Stoudemire called the Spurs a "dirty team" and targeted Bowen and Ginobili in particular. He said Bowen purposely kicked him in the Suns' Game 2 win.
And Bowen gave his critics ammunition when in Game 3 on Saturday he kneed Nash in the groin area. Nash said Monday before the game that Bowen told him on the court that the move was unintentional. The foul originally called on the play was upgraded to a "flagrant foul 1."
"The league will take care of that," Bowen said of Monday's incident. "That's not for us as players to worry about. These situations, emotions get really high. It's intense."
The Spurs entered the fourth quarter leading 80-72.
Marion's dunk with 1:31 to go brought the Suns within one, and Stoudemire's first layup put the Suns up 98-97. It was their first lead since 3:38 left in the second quarter, when they were up 38-37.
Marion was largely absent offensively early on, scoring just three points heading into the final quarter. His 3 with 8:33 to go, followed by another basket, brought the Suns within 85-80 with 7:51 to play. Marion finished with 12 points, nine in the fourth, and 12 rebounds. Kurt Thomas had 14 points and Bell 12.
"The guy was all over the place," D'Antoni said of Marion. "He came up with some good buckets. Didn't score a lot, but got 12 rebounds. He was just everywhere, everywhere."
Stoudemire, who sat much of the second half of Saturday's Game 3 with foul trouble, picked up his fourth and fifth fouls just four seconds apart in the fourth quarter. He went to the bench with 6:54 left in the game.
Michael Finley had 17 points, including four 3-pointers, for San Antonio, Brent Barry added 12 and Ginobili had 10 points.
The Suns led 20-12 in the first quarter as Nash, who was scoreless in the first half of Game 3, made his first three shots. Phoenix was up 24-22 heading into the second quarter but Nash cooled, missing three of four shots. He also picked up his first foul, and complained about it, when Bowen fell to the court as the two ran down the floor on a break.
Stoudemire played just 49 seconds in the second quarter when he picked up his second foul with 11:11 to play.
The Suns, who held the Spurs to just 81 points in their Game 2 win, outrebounded the Spurs 23-17 in the first half and 42-32 in the game.
Game notes
Many Spurs fans were wearing a dab of black under their left eyes in support of Ginobili. The display mimicked Game 2, when a local radio station passed out bandages for Suns fans to wear over their noses in support of Nash after his injury. ... The Spurs' bench outscored the Suns' reserves 28-16.
AT&T Center
8:30 PM, May 14, 2007
Coverage: TNT
Attendance: 18,797
Capacity: 18,354
Referees:
Steve Javie
Jack Nies
Joe DeRosa
2021-22 Pacific Standings
2021-22 Southwest Standings