PLAYOFFS
SA leads series 3-2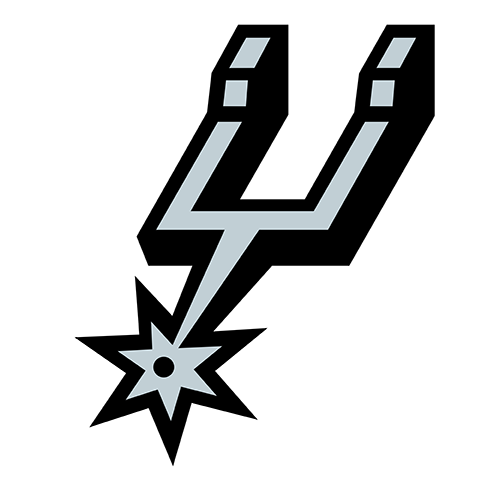 | | 1 | 2 | 3 | 4 | T |
| --- | --- | --- | --- | --- | --- |
| SA | 13 | 20 | 23 | 32 | 88 |
| PHX | 24 | 20 | 18 | 23 | 85 |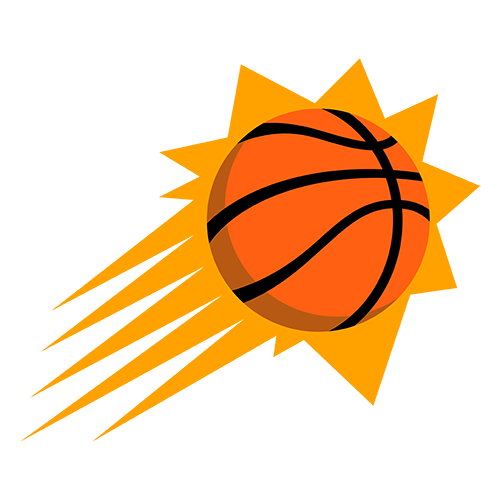 Duncan, Ginobili lead Spurs past short-handed Suns
PHOENIX -- There was heartbreak in the desert for the severely short-handed Phoenix Suns, and the San Antonio Spurs are one win away from the Western Conference finals.
Bruce Bowen, labeled a dirty player by the Suns' Amare Stoudemire and the subject of taunts all night from the Phoenix crowd, sank a tiebreaking 3-pointer with 36 seconds to play. That gave the Spurs their first lead since the game's opening six minutes, and they pulled out an 88-85 victory on Wednesday night.
"It felt great," Bowen said. "After all the things I was hearing from the sidelines it was great. The people were calling me choice names I had never heard before."
San Antonio took a 3-2 lead in the best-of-seven series and can close it out by winning at home in Game 6 Friday night.
Elias Says...
width=8 rowspan=2> 

src="http://a.espncdn.com/i/nba/profiles/players/65x90/3380.jpg" width=65 height=90

border=0 alt="Manu Ginobili">

size="-2" color="#666666">
Manu Ginobili scored 15 points in the fourth quarter, tying his career-high for points in any quarter of a postseason game.
•  Read more Elias Says

The Suns, without their all-NBA center Stoudemire and replacement Boris Diaw, and using essentially a six-man rotation, nearly won a grind-it-out kind of game the Suns aren't supposed to be able to play.
"We left it on the floor," Shawn Marion said. "What more can you ask of this team?"
Phoenix led by as many as 16 in the second quarter and was up 79-71 with 5:18 to play.
"You can't relax for a second in this series because you're done," the Spurs' Manu Ginobili said. "We are happy as if Amare would have played."
Bowen's trademark 3-pointer from the corner put San Antonio ahead 84-81.
"That's Bruce," the Spurs' Tim Duncan said. "He's made a billion of them."
Ginobili, who had an awful start, scored 15 of his 26 points in the final quarter to rally the Spurs, sinking two free throws to put San Antonio ahead 86-83 with 10.5 seconds to go. Steve Nash badly missed a 3-pointer against Duncan's defense, then Michael Finley made two free throws with 5.5 seconds left to seal the win.
Stoudemire and Diaw were suspended for the game by the NBA for leaving the bench area following Robert Horry's flagrant foul on Nash with 18 seconds left in Game 4.
Horry got a two-game suspension. He also will miss Game 6.
But the Suns and their crowd were livid at what they felt was an unjust decision by commissioner David Stern and NBA executive vice president Stu Jackson.
They felt they got the worst of the ruling, even though a Spurs player instigated the incident. Signs in US Airways Center read "Burn Stern," "Stern and Stu Are Dirty Too," and "Free Amare."
The energy overwhelmed the Spurs -- for a while.
"They were like hurt animals," Ginobili said. "They were upset. They were playing with a lot of passion."
Marion had 24 points and 17 rebounds, but scored only four points and took just five shots in the second half. Kurt Thomas, in a strong effort in place of Stoudemire, had 15 points and 12 rebounds. Nash finished with 19 points and 12 assists.
Duncan had 21 points and 12 rebounds, but was shut down after Phoenix went to a double-team early in the third quarter. Finley had 13 points and Tony Parker 11.
"We were short-handed," Nash said, "and you can look at it any way you want. I've definitely been self-critical the last 20 minutes or half-hour, but it was a lot to ask I guess when you look back. We needed more out of each of us and we just didn't have it."
For the Suns, Raja Bell played 47 minutes, Marion and Nash 46 apiece.
"We played about as hard as we can play," Phoenix coach Mike D'Antoni said.
The Suns were misfiring from the outside in the first half -- Nash, Bell and Leandro Barbosa were a combined 5-for-20 -- but they opened a 16-point lead thanks to the rugged play of Thomas and the masterful performance of Marion.
Marion had 22 points and 11 rebounds in just under 22 minutes on the court in the first half. He shot 8-of-11 in the first half, including both of his 3-pointers to lead the Suns to a 44-33 lead at the break.
After going 3-for-17 on 3s, the Spurs made three in a row, two by Ginobili, to slice the lead to 71-69 with 8:05 left to play.
Thomas' three-point play and James Jones' layup -- both baskets on assists from Nash -- increased the lead to 79-71 with 5:18 to go.
The Spurs came back again. Finley sank a 3-pointer, then Nash fouled Ginobili on a 3-point attempt. He made all three, and San Antonio finally tied it at 79 when Parker made a 17-footer with 2:29 to go.
The Spurs had to scramble to get past 30 by halftime, shooting 33 percent. Duncan scored 12 in the first half, but he had to work against the defense of Thomas.
With the crowd booing every Spurs possession, the Phoenix went on a 20-2 run to open a 24-11 lead on Thomas' two free throws with 1:50 to go in the first.
"They did a great job of jumping on us," Spurs coach Gregg Popovich said, "and we did a great job of hanging in there and showing some mental toughness and getting back in the game."
Game notes
Stoudemire missed a game for the first time this season. He was the only Phoenix player to appear in all 82 regular-season contests. ... Marion had 11 points and seven rebounds in the first quarter. ... The Spurs' 13 points in the first were the fewest allowed by the Suns in a quarter in these playoffs. ... The Suns never have won a best-of-seven series that was tied at 2-2.