PLAYOFFS
SA Wins series 4-2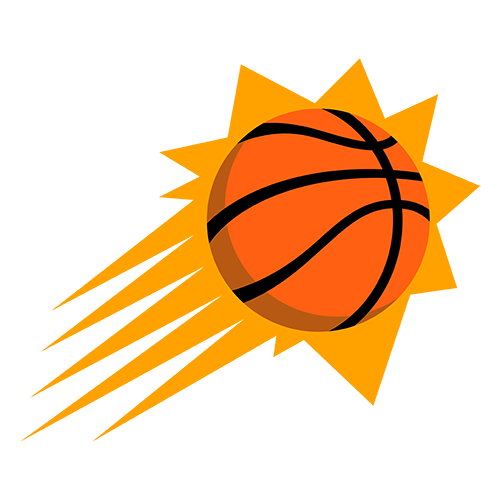 | | 1 | 2 | 3 | 4 | T |
| --- | --- | --- | --- | --- | --- |
| PHX | 23 | 28 | 16 | 39 | 106 |
| SA | 23 | 30 | 28 | 33 | 114 |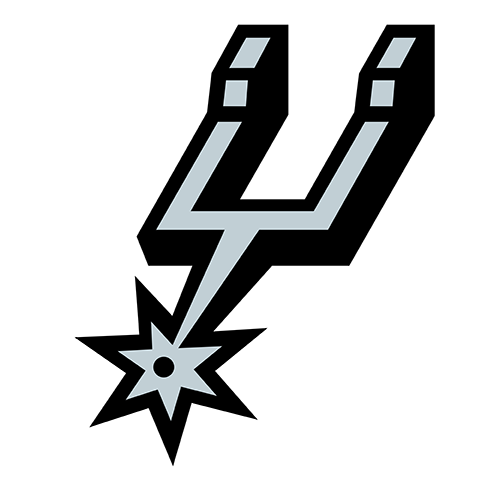 Duncan nears triple-double as Spurs endure Suns' furious rally
SAN ANTONIO -- The San Antonio Spurs proved Friday night they can beat a complete Phoenix Suns team. Their reward is a berth in the Western Conference finals.
The Spurs held on to beat the Suns 114-106 and avoided a return to the desert for a Game 7.
San Antonio will instead host the Utah Jazz in Game 1 of the conference finals on Sunday. It's the Spurs' third trip to the conference finals in the last five years, and they won the title in 2003 and 2005.
Elias Says

Nash

Steve Nash had 14 assists for the Suns on Friday, giving him 146 in 11 games this postseason, an average of 13.3 per game. Only three other players have averaged 13 assists per game in one postseason while playing at least 10 games: Magic Johnson (1984-86), John Stockton (1988, 1992) and Johnny Moore (1983 Spurs). Elias Says
Manu Ginobili had 33 points and a career-high 11 rebounds for the Spurs, who saw a 20-point lead cut to five late in Game 6. Tony Parker added 30 points for San Antonio, while Tim Duncan had 24 points, 13 rebounds and a career-high nine blocked shots.
"It was a hard fought, physical basketball game," Spurs coach Gregg Popovich said. "We're thrilled with the win. (Suns coach) Mike (D'Antoni) and his staff and the Suns players are unbelievably good basketball players. ... Frankly, I'm going to try to figure out how we did this."
All-NBA first-team selection Amare Stoudemire and Boris Diaw of Phoenix were back Friday from their one-game suspensions for leaving the bench area at the end of Game 4 after Robert Horry's flagrant foul on Steve Nash started a minor scuffle.
Stoudemire led the Suns with 38 points, 15 in the fourth quarter, and 12 rebounds.
Nash, who had 18 points and 14 assists, said the end to the season was difficult and that he didn't know whether the Spurs' series victory will be questioned because of the Game 5 suspensions. The Suns lost that game 88-85.
"We'll never know. What can I say? Part of me wants to be a sportsman and give them credit. They beat us," Nash said. "At the same time I can't really answer that question because I don't know what the outcome might have been."
Horry missed the last of his two-game suspension for the foul that sent Nash tumbling into the scorer's table and his forearm to Raja Bell in the subsequent scrum just before the Suns sealed a 104-98 victory in Game 4.
"I don't know what to say," Nash said. "It would be wasted words. It's very difficult for us to finish the season like this."
The Spurs let a big lead dwindle in the fourth quarter Friday, just as they did in Game 4, but this time they didn't give up the lead. Phoenix got as close as 106-101 with 34 seconds to play, but even Nash's 15 fourth-quarter points couldn't save the Suns.
"You have to understand we didn't want to see it go one more" game, Duncan said. "Those guys are capable any night of putting a run together, exploding and running away with it."
Elias Says

Duncan

Tim Duncan had nine blocks in the clincher, one shy of the record for a postseason game, set by Mark Eaton in 1985 and tied by Hakeem Olajuwon in 1990. Nine blocks were the most by any player in a postseason game since Alonzo Mourning had nine on April 22, 2000. Elias Says
San Antonio entered the fourth quarter leading 81-67 and Ginobili led the way over the final 12 minutes, hitting a 3-pointer with 10 1/2 minutes to play to make it 86-70. His basket with just over 9 minutes left gave the Spurs a 92-72 lead.
"Manu took over for a while there, Bruce (Bowen) hit some 3s," Duncan said. "We got a little bit of a lead and it snowballed."
Nash, who had just three points going into the fourth, keyed the 20-7 run that got Phoenix back in the game.
Nash's 3 with under a minute to play made it 105-99. Ginobili made one of two free throws and Shawn Marion's dunk brought the Suns within 106-101. But Ginobili made two more free throws and Michael Finley hit a basket to put the Spurs up by nine with 17 seconds left.
Leandro Barbosa and Bell each had 13 points for Phoenix and Shawn Marion had 11 points and 11 rebounds.
"That kid's the greatest," Duncan said of Nash. "He's unbelievable the way he makes his team run. Bruce did an unbelievable job chasing him the whole time. We respect him so much. We stayed on his hip."
Now it's the Jazz on Sunday afternoon.
"It's like a back-to-back. We have to get ready really quick," Duncan said. "They're playing excellent basketball. We have to be ready for execution and physical play."
The Horry-Nash incident was just one among several that marked the series as confrontational, physical and nasty:
- Stoudemire early in the series called the Spurs a "dirty team" and said Bowen purposely kicked him during the Suns' series-evening Game 2 win. Bowen said he clipped Stoudemire, but that he would not kick him on purpose.
- In Game 1, Nash, who had been on the receiving end of several blows during the series, collided with Parker and got a gash across his nose that required six stitches. He had to sit out for a crucial stretch in the game's final minute.
- In Game 3, Bowen gave his critics ammunition when he kneed Nash in the groin area. Nash said Bowen told him on the court that the move was unintentional. The foul originally called on the play was later upgraded to a "flagrant foul 1."
- Ginobili sustained a bruised and bloodied eye on a drive to the basket in Game 3.
Stoudemire had 17 points and seven rebounds in the first half as the Spurs took a 53-51 lead.
Midway through the third quarter the Spurs took over. Ginobili hit the go-ahead basket to make it 60-59 for San Antonio and sparked a 14-2 run with 6:18 left in the period.
Game notes
A group of nuns, the Sisters of Charity of the Incarnate Word, planned to pray for the Spurs in San Antonio ahead of Friday's game. "Does God love the Spurs more than the Suns? No, but we love them more than the Suns," Sister Geri Eveler said in a statement. "The Spurs are our boys!" ... Jeff Van Gundy, fired earlier Friday by the Houston Rockets, was an analyst for ESPN for the game. ... Duncan's nine blocked shots were a franchise-playoff record.