PLAYOFFS
DET leads series 2-0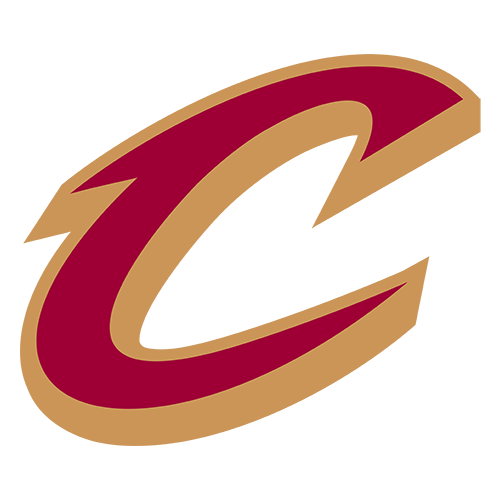 | | 1 | 2 | 3 | 4 | T |
| --- | --- | --- | --- | --- | --- |
| CLE | 16 | 34 | 13 | 13 | 76 |
| DET | 20 | 18 | 22 | 19 | 79 |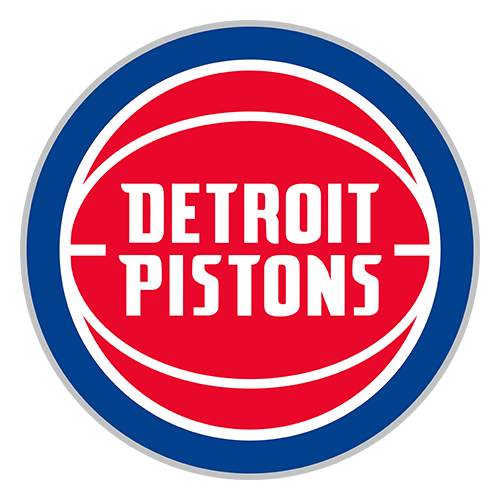 Cleveland crumbles in second half as Pistons frustrate Cavaliers
AUBURN HILLS, Mich. -- Shooting or passing, LeBron James is having a hard time beating the Detroit Pistons.
James missed a shot with 7.9 seconds left, allowing Detroit to escape again with a 79-76 victory over the Cleveland Cavaliers on Thursday night and a 2-0 lead in the Eastern Conference finals.
On the previous possession, Rasheed Wallace made a fadeaway jumper on the baseline over James to put Detroit ahead.
James, who passed up a shot in the final seconds of the series opener, dribbled into the lane and missed a spinning shot in the lane with Richard Hamilton draped on him.
"I believe there was some contact, but there's been a lot of contact throughout this series," James said. "We're a no-excuse team and we can't look at the last play as why we lost. We just have to get better."
Larry Hughes grabbed the offensive rebound after James missed, couldn't make a 10-footer and Anderson Varejao was just off on a tip. After Wallace grabbed the rebound, Cavs coach Mike Brown was called for a technical foul after arguing that James was fouled on his shot attempt.
Cavs' crunch-time woes

The last two minutes of the Eastern Conference finals have been rough on the Cavaliers. After taking a 76-75 lead late in both games, here's a look at how the Cavs have fared in crunch-time.

Game 1

Game 2

Time left in 4th qtr
2:08
1:10
Score
76-75
76-75
End of game FG/FGA
0-5
0-5
Final score
79-76
79-76
"I'm sure we feel lucky and they feel unlucky," Detroit coach Flip Saunders said.
Wallace didn't feel he needed fortune, however, to avoid getting called for a push-off foul against Varejao before making his go-ahead shot.
"All that flopping, they need to make that a technical foul for next year," he said. "That's not defense in the fourth quarter and I'm glad we have veteran officials to see that."
Varejao walked out of the locker room without speaking to reporters.
Game 3 is Sunday night in Cleveland.
Detroit started 2-0 against the Cavs in the second round last year, but the Cavs responded by winning three straight before losing Game 7 on the road.
Wallace scored 10 of his 16 points in the fourth quarter, had 11 rebounds, two blocks and two steals.
"Down the stretch, he wanted the ball in a lot of situations," Saunders said. "He made some big plays in the fourth quarter."
Hamilton and Chauncey Billups had 13 points apiece and Jason Maxiell provided a boost off the bench with a playoff-high 15.
James finished with 19 points on 7-of-19 shooting and had seven assists, six turnovers and six rebounds. He scored a playoff-low 10 points on 5-of-15 shooting in Game 1.
For the second straight game, he didn't have much help offensively.
Pistons keep it under 80

The Detroit Pistons beat the Cavs by identical 79-76 margins in the first two games of the Eastern Conference finals. Detroit became the first team in the shot-clock era to win two straight playoff games scoring less than 80 points in each game.

Team

Games opp. scored under 80 pts

Record

Detroit
32
28-4
San Antonio
15
13-2
Indiana
11
9-2
Miami
10
8-2
Sasha Pavlovic and Varejao each scored 14, but key players Drew Gooden, Zydrunas Ilgauskas and Larry Hughes combined for just 11 points. Rookie Daniel Gibson added a playoff-high nine points.
The Cavs led 50-38 after a dominant second quarter before a lackluster third allowed Detroit to come back.
Cleveland, following a trend of playing poorly right after halftime, had just seven points in the third until making two 3-pointers in the final 39 seconds to take a 63-60 lead into the fourth.
The Pistons seemed to take control with a 14-4 run in the fourth quarter that gave them a 74-69 lead, but Cleveland scored six straight to go back ahead in another ugly, close game.
"That was definitely an Eastern Conference grind-it-out game, where both teams were hitting each other and battling," Saunders said. "I thought it was like 'Groundhog Day.' I thought it was almost the same game as before and the scoring ends up the same."
The Pistons expected James to be much more aggressive Thursday night, and he was.
James went right at the basket the first time Cleveland had the ball and made a layup. A couple of possessions later, he was fouled as he drove into the lane and went to the line after not attempting one free throw Monday night.
Wallace went to the bench with two fouls 3½ minutes into the game, Antonio McDyess left the game with a cut in his mouth and Maxiell made the most of the opportunity to play.
In exactly a minute, he blocked James' shot, dunked off an offensive rebound and had an alley-oop slam.
Maxiell finished the quarter with seven points, four rebounds and two blocks to help Detroit take a 20-16 lead.
"That might have been Maxiell's best game," Wallace said.
Game notes
Prince played strong defense against James, but it seemed to cost him offensively again. He had one point on 0-for-8 shooting after missing 10 of 11 shots in Game 1. ... James said he's not closer to deciding whether he'll play for Team USA this summer. ... The San Antonio Spurs sent a scout to the game. ... Christopher Roumaueh of Lake Orion made $50,000 for making a shot from midcourt during a timeout in a promotion sponsored by Rock Financial, a company owned by Cavs owner Dan Gilbert, who attended the game.
The Palace of Auburn Hills
8:00 PM, May 24, 2007
Coverage: TNT
Attendance: 22,076
Capacity: 22,076
Referees:
Jim Clark
Bernie Fryer
Mark Wunderlich
2022-23 Central Standings